Texas House Public Education Committee hears virtual education bills, votes on school finance clean-up and more

Teach the Vote
School Finance Texas Legislature Curriculum | Instruction Privatization | Vouchers Testing | Accountability
Date Posted: 3/31/2021 | Author: Andrea Chevalier
The Texas House Public Education Committee met Tuesday, March 30,to hear new bills, including several pertaining to virtual education. Student testing and accountability were also major topics of discussion in the fourth substantive hearing on bills the committee has held this session. The committee also took votes Tuesday night on some pending legislation, including a high-profile school finance bill.

ATPE opposed several of the bills regarding virtual education heard by the committee today:
ATPE testified in
support
of
HB 3643
by
King, K.
(R-Hemphill), which instead of expanding virtual schools would create a "Texas Commission on Virtual Education" to study and make recommendations for virtual education, including instructional delivery and funding. As outlined in
ATPE's written testimony
, ATPE has recommended that the commission include more educators, representing both elementary and secondary school expertise.
ATPE submitted written testimony on two bills heard today that relate to ATPE's legislative priority regarding student testing and school accountability:
Pending bills:
The committee also voted to approve several bills that were previously heard, recommending them for consideration by the full House:
We expect the House Public Education Committee to meet again next Tuesday, April 6. Stay tuned to Teach the Vote for updates. ATPE members are also encouraged to visit
Advocacy Central
to follow the progress of bills and send messages to their lawmakers about legislation of interest or concern.  
12/02/2022
It's December! As ATPE gears up to fight for public education in the Texas legislative session starting next month, we're also pushing Congress to pass an important bill before its session ends.
Retirement | TRS | Social Security, Congress | Federal
12/02/2022
ATPE and retiree groups are urging Congressional leaders to complete negotiations by the end of 2022 on a deal to fix the Windfall Elimination Provision.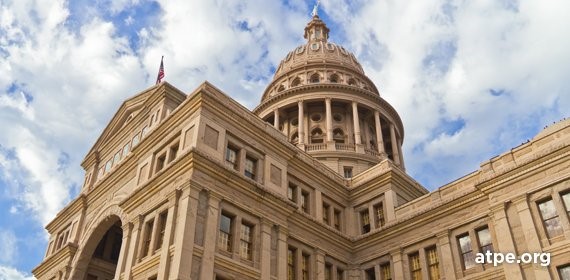 School Finance, Educator Preparation | Certification, Texas Legislature, Curriculum | Instruction, Privatization | Vouchers
12/01/2022
The Texas Commission on Virtual Education met Wednesday to discuss a draft of the commission's findings and recommendations for the 2023 legislative session.