Teach the Vote's Week in Review: Sept. 3, 2021

Teach the Vote
Retirement | TRS | Social Security Texas Legislature COVID-19 Elections Curriculum | Instruction TEA | Commissioner | SBOE Deregulation | Charter Schools
Date Posted: 9/03/2021
The ATPE Governmental Relations team recaps this week's education news, including a dramatic and surprising conclusion to the Texas Legislature's second special session – just in time for the Labor Day weekend.
---
SESSION:
After two House Public Education Committee meetings
Monday
and
Tuesday
 that we wrote about on Teach the Vote, the second special session wrapped up dramatically last  night, surprising many who expected the session to last a full 30 days and throughout the holiday weekend. The session concluded after legislative leaders and the governor's office negotiated passage of at least a handful of their priorities and adjourned sine die Thursday evening.
Senate Bill (SB) 3 relating to civics curriculum and teaching, SB 15 expanding funding options for virtual education, and SB 7 providing TRS retirees with a fully funded "13th check" are all now sitting on Gov. Greg Abbott's desk awaiting a signature. Bills pertaining to mask mandates and proposing changes to accelerated instructions laws didn't make the cut.
For the breakdown of education bills that will likely become law and those that died in the process, check out 
this blog post by ATPE Lobbyist Andrea Chevalier
.
Related
: ATPE Senior Lobbyist Monty Exter spoke to KRLD News Radio this week about education issues being debated by the Legislature and the difficulty educators face in the unresolved battle over mask mandates in public schools. Check out the interview
here
.  
---
SBOE:
The State Board of Education (SBOE) met this week in Austin and received an update Wednesday morning from Texas Education Commissioner Mike Morath, who told the board he does not anticipate any changes to STAAR administration for the 2021-22 school year. The commissioner fielded questions from SBOE members on topics ranging from virtual schools and local mask requirements to whether the COVID-19 vaccine should be included in the list of required school immunizations. Read a recap of the commissioner's remarks in
this blog post by ATPE Lobbyist Mark Wiggins.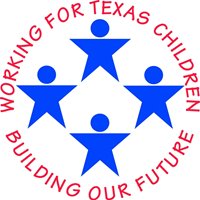 On Thursday, the SBOE Committee on School Initiatives discussed more than a dozen recommendations from public education organizations including ATPE for improving the application to open a new charter school chain in Texas (see below). TEA has received these and similar recommendations in the past and chosen not to act on them. This time, the committee members secured a verbal commitment from TEA staff to review the proposed changes and submit a response that will include rationale for approving or rejecting the stakeholders' recommendations.
The board concluded its meeting Friday by approving changes to the Dyslexia Handbook intended to bring state practices into alignment with the federal Individuals with Disabilities Education Act (IDEA) regarding the identification and provision of services to students with dyslexia. The board also continued its work on approval of the revised Texas Essential Knowledge and Skills (TEKS) for science.  
---
CHARTERS:
ATPE is working with a coalition of education advocacy organizations to make charter school policy in Texas more equitable and efficient. The 19 groups sent several recommendations to the Texas Education Agency (TEA) this week as the state considers the next generation of charter school applications. The recommendations focus on increasing transparency and accountability and ensuring that more complete and comprehensive information is available to TEA, the SBOE, and the public during the application process. Read the August 31 letter
here
.  
---
NEW LAWS:
Dozens of new education laws took effect this week on Wednesday, September. 1. These new laws affect educator preparation and certification, educators' professional responsibilities, TRS, health and safety, curriculum, and more. For instance, did you know Texas state law was changed to replace the term "students of limited English proficiency" to "emergent bilingual students," or that there is now a 22:1 class-size limit for prekindergarten?
Learn about the new education laws that took effect this week in
this blog post from the ATPE lobby team
.  
---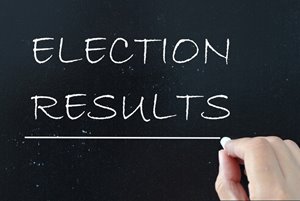 ELECTIONS:
Tuesday's special election for Texas House District 10, the seat formerly held by Congressman Jake Ellzey (R-Waxahachie), resulted in a runoff between former state representative
John Wray (R)
and
Brian Harrison (R)
. Harrison received 40.7% of the vote compared to Wray's 35.57%, with a difference of nearly 600 votes between the two. Turnout was reported as only about 8.6% of registered voters in the district. Gov. Abbott has yet to set a date for the runoff.
The governor also has not yet called a date for a special election in House District 118 following the resignation of former Rep. Leo Pacheco (D-San Antonio).  
---
WEBINARS:
The ATPE Member Legal Services Department held a free webinar this week to discuss the new civics curriculum laws and answer educators' questions. A second webinar open to all Texas educators is planned for Tuesday, Sept. 7 at 5:30 p.m., covering "
The Latest on COVID-19 on Campus
." Click the link to register.  
---
Educators, we recognize how hard you work and thank you for all that you do to help Texas students. ATPE wishes each of you a happy, safe, and relaxing Labor Day weekend!

Texas Legislature, Congress | Federal, COVID-19, Curriculum | Instruction, TEA | Commissioner | SBOE, School Safety, Educator Compensation | Benefits, Testing | Accountability
08/26/2022
The ATPE Governmental Relations team recaps the past week's education news, legislative and election updates, and regulatory developments.
School Finance, Retirement | TRS | Social Security, Texas Legislature, Congress | Federal, Elections, Curriculum | Instruction, TEA | Commissioner | SBOE, Privatization | Vouchers, Deregulation | Charter Schools
11/11/2022
Today's post from the ATPE lobby team features election results, loan forgiveness news, TRS resources, voucher updates, thanks to our veterans, kudos, and more.
School Finance, Educator Preparation | Certification, Retirement | TRS | Social Security, Texas Legislature, Curriculum | Instruction, Privatization | Vouchers, School Safety, Educator Compensation | Benefits
03/24/2023
ATPE testifies against vouchers at marathon Senate Education Committee hearing, plus House committees hear bills on student restraint, curriculum, pre-k certification, and more.