Teach the Vote's Week in Review: Oct. 23, 2020

Teach the Vote
COVID-19 Elections Privatization | Vouchers
Date Posted: 10/23/2020
Here are this week's education news highlights from the ATPE Governmental Relations team:
---
The governor has decided to use federal coronavirus relief funds to create a new voucher program for students with disabilities. On Oct. 21, Gov. Greg Abbott and the Texas Education Agency (TEA) announced the Supplemental Special Education Services (SSES) program, which uses CARES Act money to fund accounts for parents of students with special needs to buy education-related goods and services. The $1,500 accounts are strikingly similar to "education savings account" voucher proposals for students with special needs previously rejected by the Texas legislature. Abbott will use $30 million in taxpayer dollars in his Governors Emergency Education Relief (GEER) fund for the program.
ATPE swiftly expressed concerns over the SSES program. ATPE Executive Director Shannon Holmes said, "ATPE is extremely disappointed the governor has made the unilateral decision to spend our state's GEER funds in such a manner. Not only does this action ignore the Legislature's clear opposition to vouchers, but also it denies public schools access to this $30 million allocation. Public schools are better positioned to equitably and efficiently provide for the needs of all students with disabilities." Read ATPE's full press statement here and ATPE's blog post on the development here.
---
ELECTION UPDATE: There is one more week of early voting in Texas, through Oct. 30. Already, Texans have set a record for voter turnout. Election Day is just 11 days away on Nov. 3. This week the Texas Supreme Court ruled against the Texas GOP in a lawsuit, deciding Harris County can continue using drive-thru voting locations. Read other election news, including polls and candidate fundraising analyses, in this week's Texas election roundup blog post from ATPE Lobbyist Mark Wiggins.
We celebrated Educator Voting Day Monday and enjoyed seeing the many educators who posted their "I Voted" selfies on social media. Let us know why voting is important to you by sharing your own photo or video on social media using #WhyIVoteTXEd and tag @OfficialATPE and @Teach the Vote. Find additional voting tips here, and don't forget to check out our candidate profiles here on Teach the Vote.
---
CORONAVIRUS UPDATE: The Texas Public Schools COVID-19 dashboard shows an increase in the number of positive cases reported last week for both students and staff. Districts update their submissions as they are informed of positive test results, causing data delays. The updated data show that between the weeks ending in Oct. 4 and Oct. 11, the number of positive cases rose by 31.7% among students and 37.7% among staff. Positive test results are only included for students and staff who participate in on-campus instruction and activities.
As parts of the state deal with alarmingly high case counts and hospitalization rates due to COVID-19, some school districts are asking state officials for additional flexibility on when they must resume in-person instruction. ATPE has recommended and continues to emphasize the importance of using objective health-related criteria to guide local decisions on reopening school facilities rather than a one-size-fits-all approach or arbitrary timelines. Weighing the input of school employees and parents of students is also essential in the decision-making process.
As reported this week by the Texas Tribune, some Texas teachers been asked to return to school even though they had a previously approved accommodation. Find information related to this situation and more on ATPE's COVID-19 FAQs and Resources. Here are additional ATPE resources:
---
When the coronavirus forced schools to close their doors this spring, state and federal officials wisely called off plans for the administration of standardized tests and school accountability ratings tied to test results. ATPE has been lobbying for a waiver of testing and accountability requirements for the 2020-21 school year. The ATPE House of Delegates adopted a resolution in July calling for STAAR and TELPAS testing to be suspended due to educational disruptions caused by COVID-19. This week, school board members in the Austin-area Eanes ISD passed a resolution of their own calling for Gov. Abbott and TEA to suspend the STAAR this year. ATPE Senior Lobbyist Monty Exter spoke to CBS Austin Thursday about the difficulty of administering standardized tests in a non-standardized environment. ATPE Lobbyist Mark Wiggins also spoke today to KXAN News about the growing calls for a testing waiver.
Texas Legislature, Congress | Federal, COVID-19, Curriculum | Instruction, TEA | Commissioner | SBOE, School Safety, Educator Compensation | Benefits, Testing | Accountability
08/26/2022
The ATPE Governmental Relations team recaps the past week's education news, legislative and election updates, and regulatory developments.
School Finance, Retirement | TRS | Social Security, Texas Legislature, Congress | Federal, Elections, Curriculum | Instruction, TEA | Commissioner | SBOE, Privatization | Vouchers, Deregulation | Charter Schools
11/11/2022
Today's post from the ATPE lobby team features election results, loan forgiveness news, TRS resources, voucher updates, thanks to our veterans, kudos, and more.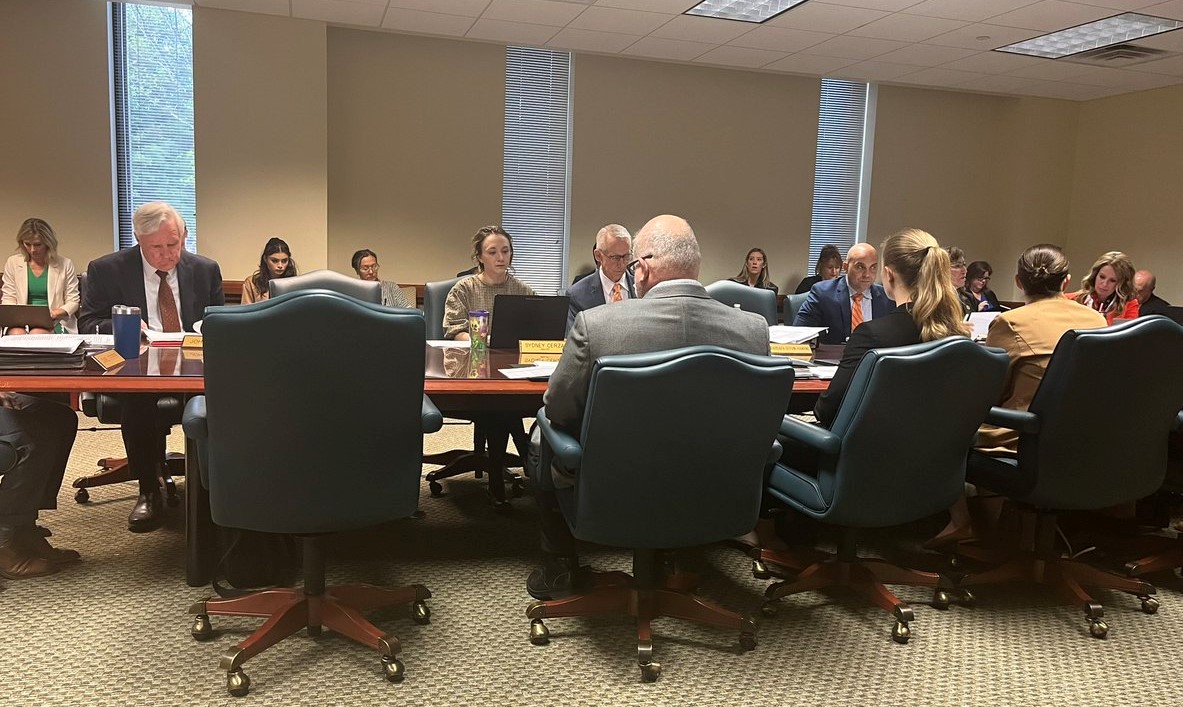 School Finance, Retirement | TRS | Social Security, Texas Legislature, Curriculum | Instruction, TEA | Commissioner | SBOE, Privatization | Vouchers, School Safety, Educator Compensation | Benefits, Testing | Accountability
03/17/2023
The ATPE lobby team looks back at another busy legislative week and previews next week's big committee hearings on private school vouchers, TRS, teacher pay, and more.