Teach the Vote's Week in Review: Oct. 15, 2021

Teach the Vote
School Finance Retirement | TRS | Social Security Texas Legislature Congress | Federal COVID-19 Elections Curriculum | Instruction TEA | Commissioner | SBOE School Safety Testing | Accountability
Date Posted: 10/15/2021
The ATPE Governmental Relations team recaps this week's education news, legislative updates, and regulatory developments, including updates on a flurry of bills moving through the Texas Legislature as the third special session nears its end and lawmakers work through the weekend.
---
BILLS
: The action at the Texas State Capitol has been fast and furious today with legislative leaders attempting to speed through favored bills before time runs out on the third special session. Here's a look at recent developments on bills that affect public education.  
After a full day of debate, failed amendments, and emotional speeches, the Texas House passed
House Bill (HB) 25
by Rep. Valoree Swanson (R-Spring) Thursday night. The unofficial vote count in the House was 76-54. The ATPE-opposed bill requires students to compete in interscholastic athletic events that align with their sex assigned at birth, barring transgender students from participating on teams that align with their gender identity. A few House floor amendments to the bill were successful, at least temporarily, including additions that would define biological sex and ensure compliance with laws that protect students' medical information.  
The Senate followed by referring HB 25 to the Senate Health and Human Services Committee, which quickly called a meeting late this afternoon to advance the bill without taking any testimony and send it to the full Senate. HB 25 was placed on the calendar for floor consideration Saturday, but senators voted to suspend the rules and consider the bill tonight. The Senate has already passed a similar bill,
Senate Bill (SB) 3
by Sen. Charles Perry (R-Lubbock). On a motion by Sen. Perry, the upper chamber voted tonight to reject many of the House's changes to HB 25, and then the Senate passed their version of the bill by a vote of 19-12 (unofficial). It is unclear if the two chambers will come to an agreement that would send the controversial UIL legislation to the governor's desk before lawmakers adjourn.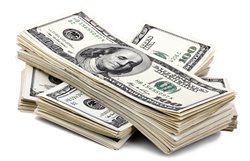 Bills to direct the spending of federal COVID-19 reliefs are also being debated. On Friday, the House passed
HB 160
by Rep. Terry Wilson (R-Marble Falls), an ATPE-supported bill that would spend federal relief funds to help offset educators' healthcare costs through the Teacher Retirement System (TRS). The ATPE-supported bill includes appropriations of $285 million to TRS, $113 million to the Texas Child Mental Health Care Consortium (with instruction to expand the number of licensed school psychologists), and $1 million over the next two years to fund the adult high school charter program. It's unclear if or when the Senate will consider the measure. Additionally, the House unanimously passed the ATPE-supported
SB 8
by Sen. Jane Nelson (R-Flower Mound) late Friday afternoon, which similarly distributes COVID-19 relief funds provided by the federal government. Among other things, the bill spends $7.2 billion to pay back unemployment compensation claims, $500 million to fund broadband infrastructure, and $200 million for cybersecurity. The Senate responded Friday evening by rejecting the House changes to SB 8, however, and requested a conference committee. The Senate also requested a conference committee for
SB 1
by Sen. Paul Bettencourt (R-Houston), a property tax relief bill that the House amended and passed Friday, too. The House agreed this evening to appoint conferees on both SB 1 and SB 8.  
Gov. Greg Abbott added "legislation to improve higher education in Texas" to the special session call Friday morning, heeding an earlier request of Lt. Gov. Dan Patrick. The addition formally authorized legislation approving bonds to fund higher education projects, such as
SB 52
, which the Senate Higher Education Committee advanced Thursday and the full Senate approved Friday, sending it on to the House for consideration.   
By law, the third special session must end no later than Tuesday, Oct. 19. The House currently stands in recess until 4 p.m. Saturday. The Senate also recessed and will resume its business at 8 p.m. Saturday.  
---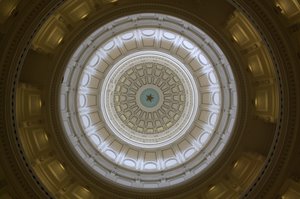 REDISTRICTING
: The Texas House and Senate have been using their respective chambers' redistricting plans as bargaining tools in the race to finish the special session. The Texas House had two redistricting bills on Friday's calendar:
SB 4
, drawing new maps for the Texas Senate, and
SB 7
, drawing the State Board of Education (SBOE) maps. Both bills are being carried by Sen. Joan Huffman (R-Houston).
This afternoon the House amended and then passed SB 7 by a vote of 86-59 (unofficial) on second reading. Later the House voted to remove its earlier amendment, reverting to the Senate's preferred language for the SBOE redistricting bill, and passed it by a vote of 84-61 on third reading (unofficial). The House passed SB 4 on second reading by a vote of 80-63 (unofficial) but delayed its final vote on the Senate maps until the Senate initiated a vote on the House maps. Ultimately, the House gave final approval to SB 4 by an unofficial vote of 81 to 60 this evening.  
The Texas Senate had
HB 1
by Rep. Todd Hunter (R-Corpus Christi) on its calendar today. The bill, which draws new maps for Texas House members, was approved by the Senate Redistricting Committee earlier Friday morning and passed to third reading by the full chamber this afternoon. At 6 p.m. this evening, the Senate approved HB 1 by a vote of 18 to 13 (unofficial), thereby giving final approval to the House maps.  
Sen. Huffman's
SB 6
, which sets the new maps for members of the U.S. House, is the one redistricting bill not yet approved. It is scheduled for a House floor debate Saturday. Stay tuned to
@TeachtheVote on Twitter
for further legislative developments this weekend.  
---
VACCINES:
Over a month after President Joe Biden announced vaccination (or regular testing) mandates for federal employees and businesses with more than 100 employees, Gov. Abbott this week
announced
yet another executive order banning vaccine mandates from being imposed by any entity in the state, including private businesses, and adding the issue to the current special session agenda. The latest executive order specifically bans any entity from requiring proof of vaccination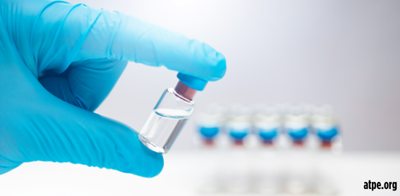 from employees or customers who may object to the vaccine for medical reasons, personal conscience, religious beliefs, or recovery from a prior COVID-19 infection.
School districts are already prohibited from requiring COVID-19 vaccination under earlier executive orders from Abbott, which have prompted a federal civil rights investigation. U.S. Secretary of Education Miguel Cardona
told CNBC in an interview Tuesday
he considers the Texas governor's orders to be "potentially discriminating" against students and "appalling."
Abbott's vaccine-related orders are also being challenged in multiple, ongoing court cases. On Thursday, the Texas Supreme Court placed a San Antonio ISD's vaccine requirement for its employees
on hold
while the legal case moves forward, but the court did not rule on the merits or legality of the governor's ban on vaccine mandates. The executive orders have put school districts, other governmental entities, and private employers in an unfortunate circumstance, forcing many to choose whether they will violate state law or federal law surrounding COVID-19 mitigation measures.
Also this week, the House State Affairs Committee heard
HB 155
by anesthesiologist Rep. Tom Oliverson (R-Cypress), which would require that individuals are afforded exemptions to any COVID-19 vaccination requirement, including for reasons of conscience, religious belief, a medical condition, and/or prior COVID-19 infection. Committee Chairman Chris Paddie (R-Marshall) suggested that the bill would not be rushed through committee to appease political pressures.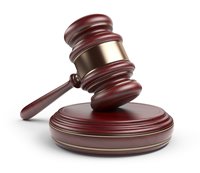 The Senate State Affairs Committee heard and approved a similar bill Thursday,
SB 51
by Sen. Bryan Hughes (R-Mineola). The bill would prohibit governmental entities and schools from requiring COVID-19 vaccination, require that individuals are afforded exemptions from COVID-19 vaccination mandates, and make any entity, including hospitals and nursing homes, subject to lawsuits if they mandate vaccines for employees. SB 51 is on the Senate's calendar for floor debate this weekend, but it remains to be seen if the House and Senate will agree on any vaccine legislation before the session ends.  
---
MENTAL HEALTH:
Following World Mental Health Day on Oct. 10, the U.S. Department of Education released a
fact sheet
this week outlining mental health resources for public schools. The FAQs note that students with anxiety, depression, or a substance use disorder may be considered to have a mental health disability, which would entitle them to services under federal disability laws.
In Texas, the House Select Committee on Youth Health and Safety heard invited testimony this week on the impact of social media on youth mental health. The hearing mirrored congressional action on the topic spurred by a
whistleblower
who claimed Facebook was ignoring research that showed negative impacts of their platforms on children. Members of the Texas House select committee heard testimony from child psychologists and other experts on the science behind youths' engagement with social media and the associated risks and benefits.  
---
ELECTIONS:
Did you know you can vote in an important election starting next week? Early voting for the Nov. 2 election will run from Oct. 18-29, including weekend days. The statewide ballot contains eight proposed constitutional amendments that must be approved by a majority of voters to go into effect. Most voters also have local elections such as school board and city council races, school bond measures, or other local propositions. Voters in House District 118 in the San Antonio area also have a new state representative to elect. The candidates in that special runoff election are
John Lujan (R)
and
Frank Ramirez, IV (D)
.
Learn more about the upcoming election in
this blog post
by ATPE Lobbyist Mark Wiggins.
Related:
Republican
Brian Harrison
became the newest member of the Texas House after his swearing-in ceremony Tuesday. Harrison defeated former state representative John Wray in a special runoff election last month.  
---
CIVICS:
Texas public school officials and school boards are struggling to interpret new state laws enacted this year that affect the teaching of social studies. Southlake's Carroll ISD made
national news
this week after an administrator was recorded telling teachers in the district they may need to teach "opposing views" of the Holocaust as a result of the laws. Multiple school districts have also faced demands from parents for the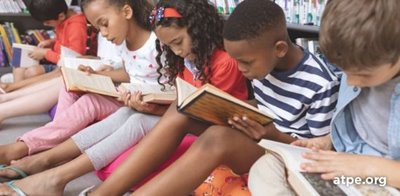 removal of books or lessons that are alleged to violate the laws' prohibition on teaching concepts that have been associated with "critical race theory."
ATPE has written a two-part blog series about the requirements and restrictions of the new civics laws, including HB 3979 by Rep. Steve Toth (R-Conroe) passed during the regular session and SB 3 by Sen. Hughes passed during the 87th Texas Legislature's second special session.
Click here
to read the ATPE attorneys' explanation of HB 3979 in part one of the series. Read part two covering "SB 3: The Law on Civics Education as of Dec. 2"
here
.  
---
PODCAST
:
The ATPE Podcast
premiered this week with a look at the implications of HB 4545 by Rep. Harold Dutton (D-Houston) passed earlier this year during the regular legislative session. ATPE Managing Attorney Paul Tapp addresses educators' questions about the new state law that requires extra hours of tutoring and accelerated instruction for students who fail a STAAR test.
Click here
to access the podcast and learn more.  
---
Check out ATPE's Comprehensive Review of Education Bills in the 87th Legislature.

Written by the ATPE lobby team, the report details public education-related bills that were debated by state lawmakers in 2021 in the regular and special sessions. Learn more about ATPE's positions on the legislation and read highlights of significant debates or procedural developments along the way. The review covers legislative activity through September 2021 and will be updated once the third special session concludes.
Access the report
here
.  
---
Texas Legislature, Congress | Federal, COVID-19, Curriculum | Instruction, TEA | Commissioner | SBOE, School Safety, Educator Compensation | Benefits, Testing | Accountability
08/26/2022
The ATPE Governmental Relations team recaps the past week's education news, legislative and election updates, and regulatory developments.
Texas Legislature, Elections, Curriculum | Instruction, Privatization | Vouchers, School Safety
05/05/2023
Don't forget to vote Saturday in the May 6 local election. Plus, the House will be tackling its first Saturday calendar, which means sine die is nigh.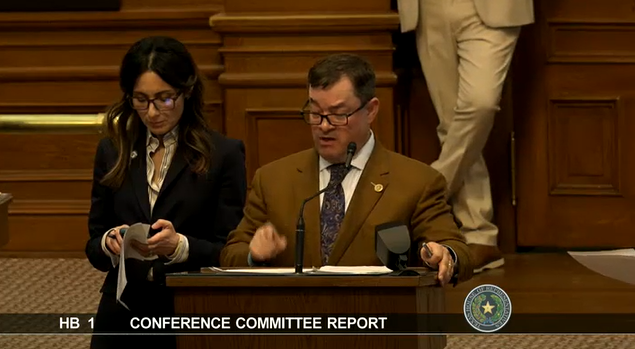 School Finance, Retirement | TRS | Social Security, Texas Legislature, Privatization | Vouchers, Educator Compensation | Benefits
05/30/2023
HB 100 was a casualty of a breakdown in communications between the House and Senate as the regular session drew to a close.