Teach the Vote's Week in Review: Nov. 5, 2021

Teach the Vote
School Finance Retirement | TRS | Social Security Texas Legislature Congress | Federal COVID-19 Elections TEA | Commissioner | SBOE
Date Posted: 11/05/2021 | Author: Jennifer Mitchell
The ATPE Governmental Relations team recaps this week's education news, legislative updates, and regulatory developments.
---


CONGRESS
: Leaders in the U.S. House hope to deliver a vote today on the Bipartisan Infrastructure Plan (BIP) legislation and President Joe Biden's Build Back Better (BBB) federal spending plan, or at least a procedural framework for such a vote. The votes have been delayed multiple times, most recently amid calls from moderate Democrats in the House who asked today for additional information on the fiscal impact of the bills. The $1 trillion BIP has already passed the Senate and would head to Biden's desk if approved by the House.  
The $1.75 trillion BBB legislation,
H.R. 5376
, would face ongoing negotiations in the Senate, where Republican leaders have criticized various spending proposals in the bill. The Democratic leadership in Congress is using the budget "reconciliation" process to attempt to move the BBB forward with only a simple majority vote instead of the 60-vote threshold that would otherwise be needed in the Senate. Learn more about the limits of reconciliation bills
here
.  
The most recent iteration of the BBB shared yesterday aims to increase taxes on wealthier individuals to fund measures to lower prescription drug costs for seniors, climate change initiatives, provisions for four weeks of paid family leave, extension of the child tax credit, and universal pre-Kindergarten, among other investments. The legislation also raises the cap on the federal income tax deduction for State and Local Taxes (SALT). Stay tuned to Teach the Vote and
follow us on Twitter
for major developments as the negotiations continue in Washington, D.C. ahead of a congressional recess scheduled for next week.  
---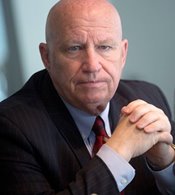 SOCIAL SECURITY
: U.S. Rep. Kevin Brady (R-TX), a longtime advocate for Social Security reform, has once again filed legislation to repeal and replace the Windfall Elimination Provision (WEP) in federal law that reduces many educators' retirement income. H.R. 5834, known as the "Equal Treatment of Public Servants Act of 2021," would replace the WEP with a more equitable formula and provide a monthly stipend to educators over the age of 60 who are eligible for Social Security and have already retired.
Read more in
this blog post
by ATPE Governmental Relations Director Jennifer Mitchell.   
---
ELECTIONS:
The general election held Tuesday, Nov. 2, featured eight proposed constitutional amendments that statewide voters approved. Also, voters in Bexar County's Texas House District 118 elected a new state representative after
John Lujan (R)
defeated Frank Ramirez, IV (D) in a special election runoff marked by low voter turnout. Read more about Tuesday's election results in
this blog post
from ATPE Lobbyist Mark Wiggins.
We've also seen a growing number of retirement and re-election campaign announcements from officeholders, as we noted in recent weeks. On Thursday,
Sen. Eddie Lucio Jr.
(D-Brownsville) held a press conference to
announce he will retire
at the end of his current term. Lucio, who is the vice chair of the Senate Education Committee, has served nearly 30 years in the Senate. On the other side of the Capitol,
Rep. Eddie Lucio III
(D-Brownsville), whom many expected would succeed his father in the Senate, already announced he is retiring from the Legislature altogether.  
---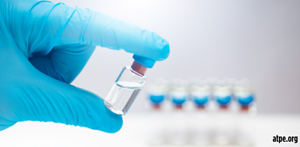 VACCINES:
A COVID-19 vaccine for children aged 5-11 has now been fully authorized. After the U.S. Food and Drug Administration (FDA) gave its approval last week for emergency use of the Pfizer- BioNTech vaccine in younger children, an advisory committee of the U.S.  Centers for Disease Control and Prevention (CDC) met Tuesday to sign off on the plan. CDC Director Rochelle P. Walensky, M.D., M.P.H. quickly added her stamp of approval Tuesday evening, clearing the way for pediatric vaccinations to begin right away.
The Texas Tribune
reported Thursday
that pediatric vaccine appointments are already filling up quickly.  
CDC now recommends that children ages 5 to 11 get a #COVID19 vaccine. With many children back in school and extracurricular activities, vaccinating this age group is critical to preventing infections and possible severe disease. Learn more: https://t.co/F4bAyObDp1. pic.twitter.com/2E5MqgS8Lo

— CDC (@CDCgov) November 5, 2021
Educators who have questions about vaccines, masks, and the pandemic's impact on schools are encouraged to visit
ATPE's COVID-19 FAQs and Resources page
. The U.S. Department of Education also offers a comprehensive dashboard of COVID-19 data available
here
.  
---
RULES:
ATPE submitted formal comments this week on proposed commissioner's rules to implement the new Supplement Special Education Services grant program authorized by the Legislature earlier this year. The grants capped at $1,500 can be used by parents to purchase supplemental services and instructional materials for their children who are enrolled in special education programs. ATPE suggested rule modifications to ensure low-income students are prioritized for the limited grant funding and make it easier for educators to fulfill requirements to share information about the grant program with eligible students' parents.
Read more in
this blog post
from ATPE Lobbyist Andrea Chevalier.  
---
Texas Legislature, Congress | Federal, COVID-19, Curriculum | Instruction, TEA | Commissioner | SBOE, School Safety, Educator Compensation | Benefits, Testing | Accountability
08/26/2022
The ATPE Governmental Relations team recaps the past week's education news, legislative and election updates, and regulatory developments.
School Finance, Retirement | TRS | Social Security, Texas Legislature, Congress | Federal, Elections, Curriculum | Instruction, TEA | Commissioner | SBOE, Privatization | Vouchers, Deregulation | Charter Schools
11/11/2022
Today's post from the ATPE lobby team features election results, loan forgiveness news, TRS resources, voucher updates, thanks to our veterans, kudos, and more.
School Finance, Educator Preparation | Certification, Retirement | TRS | Social Security, Texas Legislature, Curriculum | Instruction, Privatization | Vouchers, School Safety, Educator Compensation | Benefits
03/24/2023
ATPE testifies against vouchers at marathon Senate Education Committee hearing, plus House committees hear bills on student restraint, curriculum issues, pre-k certification, and more.