Teach the Vote's Week in Review: May 14, 2021

Teach the Vote
School Finance Educator Preparation | Certification Retirement | TRS | Social Security Texas Legislature Curriculum | Instruction TEA | Commissioner | SBOE Privatization | Vouchers Educator Compensation | Benefits Testing | Accountability
Date Posted: 5/14/2021
The Texas Legislature is moving into the final phases of the session, with the House meeting key deadlines this week. For all that transpired, here is this week's recap from the ATPE Governmental Relations team:
---
TEXAS HOUSE:
With few exceptions, primarily for bills of a local nature, most House bills faced critical  
deadlines
this week. Monday, May 10, was the last day for House committees to report out House bills, and Thursday, May 13, was the last day for the full House to consider most House bills on second reading, with a race to the finish that went right up to the midnight deadline last night. All those House bills that survived second reading yesterday faced another vote and a third reading deadline today. The House and its committees will now turn their focus to Senate bills.
On Monday, the House reconsidered a school accountability bill,
House Bill (HB) 3731
by Dutton (D-Houston), which failed to gain approval last on Saturday. The bill was again rejected by the House Monday, but a Senate companion to the bill,
Senate Bill 1645
by Taylor (R-Friendswood), still has time to be fast-tracked through the Senate. In the wee hours of Tuesday morning, the House also approved
HB 3979
by Toth (R-The Woodlands), which limits how teachers can teach social studies and prescribes what the State Board of Education should put in the curriculum standards for social studies and related courses. Later Tuesday the House also approved the controversial bill on third reading. For more detail about the Monday and Tuesday floor action, read this
blog post
by ATPE Governmental Relations Director Jennifer Mitchell.
Throughout the week, bills on the House calendar continued to get pushed to the next day because of long debates on controversial bills and other time-consuming procedural moves. By Thursday, there were nearly 400 bills on the calendar hoping for a vote. The House ultimately approved bills aimed at limiting standardized testing requirements, such as the ATPE-supported
HB 2344
and
HB 2802
, as well as the ATPE-opposed
HB 547
allowing home-schooled students access to school districts' UIL activities.
HB 4545
by Dutton is another bill that got the nod of approval from the full House this week, only after a handful of favorable amendments were added to the accelerated instruction bill. Read more in this
blog post
by Mitchell about Thursday's House calendar.
For additional coverage of Thursday's later action and the education bills that did or did not survive the deadline, read
this blog post
from ATPE Lobbyist Mark Wiggins.
Among bills that made to the House's far less controversial "local and consent" calendar,
HB 1613
by Lopez (D-San Antonio) passed the House and is now in the Senate. The ATPE-supported bill postpones until the 2023-24 school year the deadline for many educators to attend reading academies. Also this week, the House accepted Senate changes to the TRS sunset bill,
HB 1585
by Lambert (R-Abilene), sending that bill to the Governor's desk.  
---
TEXAS SENATE:
With a vote of 22 ayes and 8 nays, the full Senate advanced an ATPE-opposed bill aimed at charter schools today.
Senate Bill (SB) 487
by Hughes (R-Mineola) would make several changes to how charter schools are regulated and reduce taxpayer oversight of charter schools by limiting the role of municipalities. The bill would reduce the control of local communities by requiring local governments to treat charter schools as if they were independent school districts for the purposes of zoning, permitting, code compliance, and development. The result of the bill would be to exempt charter schools, which are governed by private entities, from important local ordinances, such as zoning laws meant to protect public safety. For example, zoning laws are one of the main reasons there is usually significant physical separation between facilities that serve children and those that sell adult beverages or house adult-oriented businesses. SB 487 will head to the House next.
The Senate has until May 26 to consider all bills and joint resolutions.  
---
The
House Public Education (HPE) Committee
met Tuesday to vote on several bills, including Senate bills that had not been heard in a public hearing by the committee and Senate companions to House bills that had been heard previously. Although the committee is not required to hear testimony on bills, the practice of voting on bills not previously heard is a departure from tradition. During Tuesday's meeting, the committee notably sided with ATPE in opposition to
SB 28
by Bettencourt (R-Houston), which is another bill that would weaken taxpayer oversight of charter schools. Though the bill failed to receive enough votes for approval, it was left pending in committee, which
means it could still be reconsidered. See all the votes taken by the committee this week in this
blog post
by ATPE Lobbyist Andrea Chevalier.
The House Public Education committee is expected to meet again Monday. Due to the unconventional nature of the formal meetings now being held by the committee in lieu of public hearings, it is unclear which bills or pending business they will consider. Stay tuned to Teach the Vote for updates.  
---
The
Senate Education Committee
met Monday to approve a private school voucher bill,
SB 1968
by Bettencourt, which would create an education savings account program to send public taxpayer dollars directly to parents. The committee had to vote on the bill twice, after a procedural error required a revote on Tuesday. SB 1968 now sits on the Senate calendar awaiting floor consideration. Read about the meeting and the other bills approved by the committee in this
blog post
by ATPE Lobbyist Mark Wiggins.
The committee held another meeting Tuesday during which it approved
HB 1525
by Huberty (R-Kingwood), the "cleanup" bill for the school finance omnibus bill HB 3 passed last session. While HB 1525 includes an extension of the Reading Academies deadline, it also includes several problematic provisions such as an expansion of commissioner authority. Read more about Tuesday's meeting in this
blog post
by Wiggins.
Finally, on Thursday, the committee held a public hearing to take testimony and vote on numerous House bills, including a few supported by ATPE. Among those was
HB 159
by Gonzalez (D-Clint), which would incorporate essential content about serving students with disabilities into educator preparation. See all the bills considered by the Senate Education Committee in this
blog post
by Wiggins.  
---
ADVOCACY CENTRAL
: This week, ATPE members reached nearly every member of the House through their advocacy. At this critical and fast-moving stage of the legislative session, ATPE urges our members to stay in frequent contact with their Texas senators and representatives about bills still being considered. ATPE members can access our communication tools on
Advocacy Central
to contact their elected officials and track where bills are in the legislative process. We appreciate all the members who have responded to our calls to action and used Advocacy Central to engage with their lawmakers.  
---
03/21/2023
A week of pro-voucher public relations doesn't change the facts.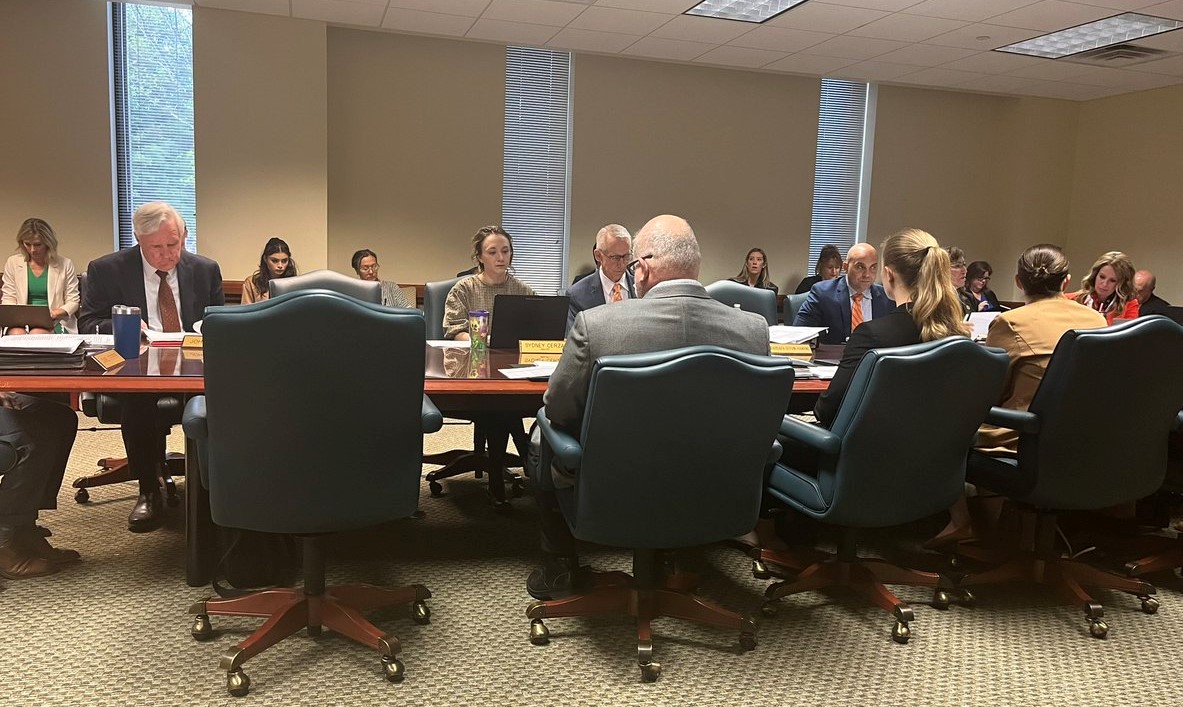 School Finance, Retirement | TRS | Social Security, Texas Legislature, Curriculum | Instruction, TEA | Commissioner | SBOE, Privatization | Vouchers, School Safety, Educator Compensation | Benefits, Testing | Accountability
03/17/2023
The ATPE lobby team looks back at another busy legislative week and previews next week's big committee hearings on private school vouchers, TRS, teacher pay, and more.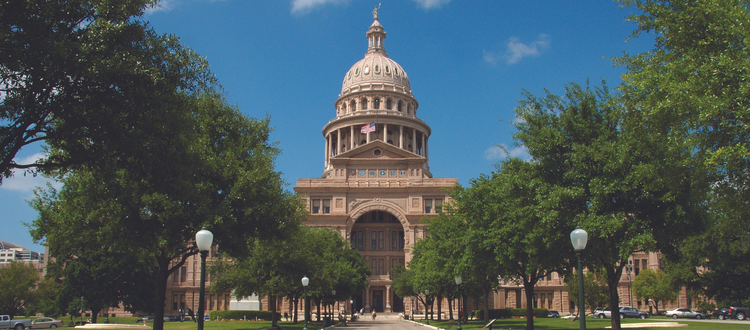 03/17/2023
The committee met Tuesday, March 14, to consider bills on issues ranging from health screenings to assessment of special needs students.