Teach the Vote's Week in Review: March 4, 2022

Teach the Vote
Texas Legislature Congress | Federal COVID-19 Elections Curriculum | Instruction TEA | Commissioner | SBOE Privatization | Vouchers Deregulation | Charter Schools
Date Posted: 3/04/2022
The ATPE Governmental Relations team recaps this week's education news, legislative and election updates, and regulatory developments.
---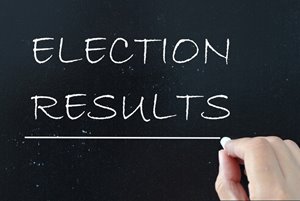 ELECTIONS:
Texas held its Republican and Democratic primary elections Tuesday, March 1. ATPE's lobby team has compiled
highlights and analysis of major primary races in this blog post
.
All polling places have now reported their votes, but a few races are still close enough that they might lead to recounts. In most races, the primary winner will likely win the general election in November, due to newly drawn districts that favor one party over others. In "winner-takes-all" races, the primary winner can consider themselves the general election winner, because nobody from another party signed up to face them in November.
Now the focus shifts to the May 24 runoffs. Voters in each primary can vote again for their party's runoff candidates, and those who did not vote in the March 1 election can choose to participate in
either
the Republican or Democratic party runoff election. Republican voters will have three statewide races on their runoff ballot – Railroad Commissioner, Land Commissioner, and the heated Attorney General race that could cause an upset for incumbent Ken Paxton. Democrats also have several statewide races headed to the runoff – Attorney General, Lieutenant Governor, Land Commissioner, and Comptroller.
With statewide races on both ballots, everyone has a reason to get out and vote again! There are also other down-ballot runoffs closer to home that many voters will have the chance to weigh in on in May. Register to vote by April 25 for the May 24 runoff election; early voting will be May 16-20.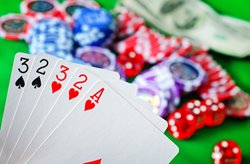 ATPE urges educators to learn about the education stances of those vying for their votes by
viewing our candidate profiles here on Teach the Vote
. In case you missed it, also check out our recent reporting
here
and
here
on campaign contributors who are betting big in 2022 to try to elect lawmakers who will vote for private school vouchers and State Board of Education members who will support charter school expansion.  
Related
: On May 7, voters will also have the chance to weigh in on many local races and 
two property tax-related constitutional amendments
 approved by the Texas Legislature last year. There will be some special elections on the ballot, too, such as the races to fill vacancies in House District (HD) 38, formerly held by Rep. Eddie Lucio III (D-Brownsville), and HD 147, vacated by Rep. Garnet Coleman (D-Houston). Register to vote by April 7 for early voting April 25-May 3.  
---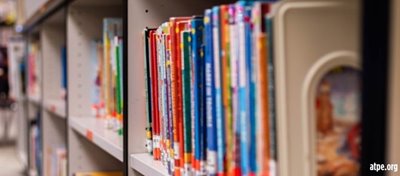 BOYCOTT:
Shortly after election results rolled in, Texas House lawmakers took no time at all to ramp up the battle against public school library books. Led by
Rep. Jared Patterson (R-Frisco)
, 27 Texas House Republicans sent a
letter
to school superintendents Wednesday asking that they sign a vaguely worded pledge to boycott vendors that have supplied schools with "child pornography" and "to take all necessary steps to root out and remove explicit and obscene books." In a statement about the letter, featured in
this reporting
by the
Texas Tribune
, ATPE Executive Director Shannon Holmes urged school district leaders "to recognize the power of the elected school board to work with parents and educators to find the right balance for their local communities and avoid getting caught up in these types of politically motivated pledges."  
---
PRESIDENT:
President Joe Biden (D) delivered his first State of the Union address Tuesday night, focusing on topics such as the Russian attacks on Ukraine, the pandemic, and his administration's progress toward improving American infrastructure. As for education, Biden reminded Congress of the importance of funding providing Pre-K for three- and four-year-old children to lower costs for families who are feeling the effects of inflation. Biden also said, "Our kids need to be in school," emphasizing that schools are open and need to stay that way. The President introduced a "Unity Agenda for the Nation" that includes addressing children's mental health as one of its four key pillars. Biden also urged Americans to volunteer as mentors and tutors to help with school staff shortages being experienced around the country.  
---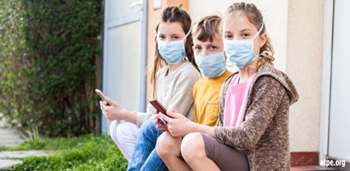 COVID-19:
Last Friday, the U.S. Centers for Disease Control and Prevention (CDC) revised its guidance for schools on requiring masks, acknowledging the decline in COVID-19 cases and hospitalizations in many parts of the country. The change aligns K-12 school mask recommendations with the CDC's guidelines for other community settings, invoking a system of
COVID-19 Community Levels
(low, medium, or high) based on hospitalization statistics and the number of new cases in the area. The CDC also recently updated its
transportation guidance
advising that masks need no longer be required on school buses.  
---
ANNOUNCEMENTS:
In other post-election news, Rep. Chris Paddie (R-Marshall) announced his resignation this week. Paddie chaired the House State Affairs Committee and had been endorsed by the pro-public education group Texas Parent PAC in his 2020 reelection. Paddie already was not seeking reelection in 2022, and
Rep. Trent Ashby (R-Lufkin)
has already won the primary to succeed him in the newly redrawn Texas House District 9, which remains a Republican-favored district. Paddie's resignation will nonetheless require the governor to call a special election to fill his unexpired term under the old district map. The winner of the special election will serve as a placeholder until the winner of the general election assumes the office in January 2023.
U.S. Rep. Van Taylor (R-Plano) announced Wednesday he is ending his reelection bid after being pushed to a runoff in Texas's 3rd Congressional District, which was redrawn to be more firmly Republican. In making the announcement, Taylor confirmed rumors of an extramarital affair that surfaced in the final days of the campaign. Taylor still must formally withdraw from the May 24 ballot; if he does, his party's nomination will fall to his runoff opponent, former Collin County Judge Keith Self.  
---
LAWSUIT:
Texas Attorney General Ken Paxton has joined another state's
Freedom of Information Act lawsuit
against the federal government in an effort to obtain copies of correspondence between the White House and the National School Boards Association (NSBA). As we previously covered
here on Teach the Vote
, the NSBA wrote to the Biden Administration last September asking for its help in responding to recent threats and violence at school board meetings, which the association likened to "a form of domestic terrorism." NSBA officials later apologized for the rhetoric used in the letter. The U.S. Department of Justice (DOJ) soon thereafter issued a memorandum asking law enforcement agencies to address threats against school employees and school board members.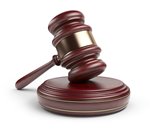 The suit claims the White House and DOJ coordinated with the NSBA in crafting its memo to law enforcement, and it seeks an order demanding that the federal government turn over the documents sought by the state attorneys general. Paxton, whose reelection bid has been forced into a primary runoff this week, claims the NSBA aimed to hamper parents' ability to challenge their "children's indoctrination through liberal texts and racially charged, anti-white lessons."  
---
EARLY CHILDHOOD:
The Texas Department of Family and Protective Services (DFPS) collaborated with several other state agencies, including the Texas Education Agency (TEA), to provide a
new website
parents can use to find information about early childhood services. The resources on the site include health and development, parenting information, childcare and education, and state-sponsored programs and assistance opportunities.  
---
SXSW EDU:
Next week is the SXSW EDU conference in Austin, and ATPE will be there! This year we are again partnering with SXSW EDU as an accredited Continuing Professional Education (CPE) partner to help educators attending the conference earn CPE credit.
ATPE is also hosting a meet-up event for attendees at noon Tuesday, March 8. During the
session
titled "How to Use Your Teacher Voice," ATPE's lobbyists will guide attendees in an interactive idea swap on how educators can effectively advocate for their students and their profession amid a worldwide pandemic and in a volatile political climate. If you are attending SXSW EDU, coming brainstorm ideas with us Tuesday to ensure educators' voices are heard in the 2022 election cycle.  
---
Texas Legislature, Congress | Federal, COVID-19, Curriculum | Instruction, TEA | Commissioner | SBOE, School Safety, Educator Compensation | Benefits, Testing | Accountability
08/26/2022
The ATPE Governmental Relations team recaps the past week's education news, legislative and election updates, and regulatory developments.
School Finance, Retirement | TRS | Social Security, Texas Legislature, Congress | Federal, Elections, Curriculum | Instruction, TEA | Commissioner | SBOE, Privatization | Vouchers, Deregulation | Charter Schools
11/11/2022
Today's post from the ATPE lobby team features election results, loan forgiveness news, TRS resources, voucher updates, thanks to our veterans, kudos, and more.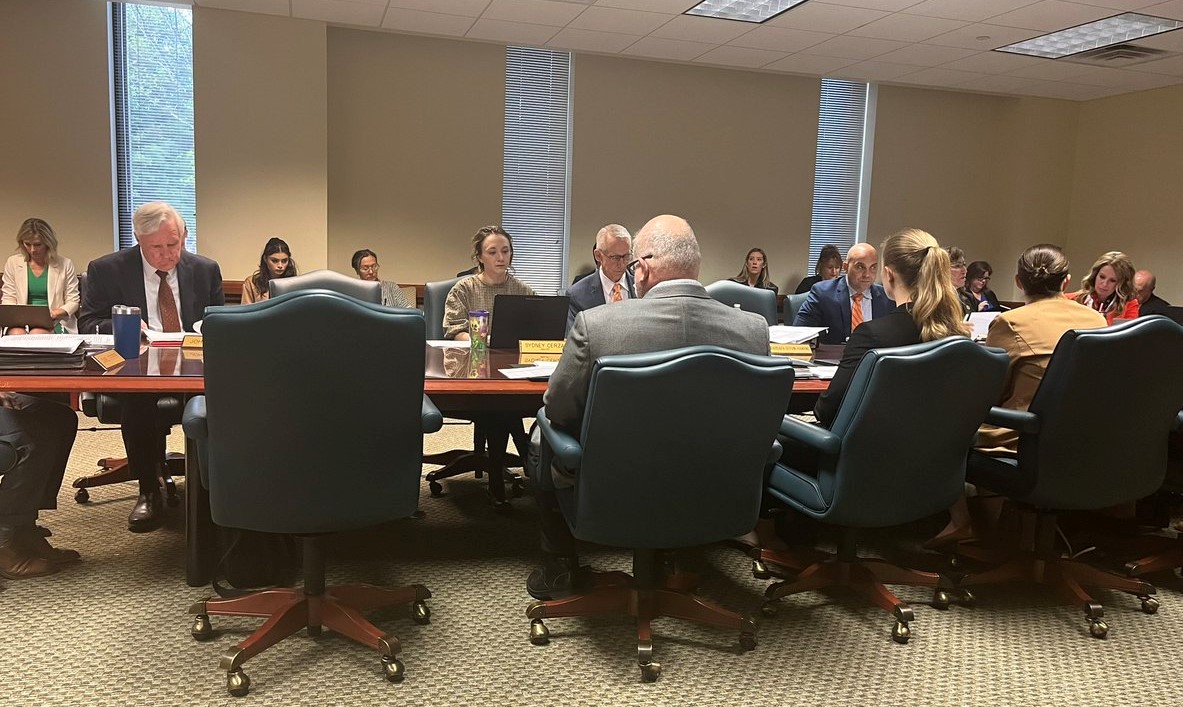 School Finance, Retirement | TRS | Social Security, Texas Legislature, Curriculum | Instruction, TEA | Commissioner | SBOE, Privatization | Vouchers, School Safety, Educator Compensation | Benefits, Testing | Accountability
03/17/2023
The ATPE lobby team looks back at another busy legislative week and previews next week's big committee hearings on private school vouchers, TRS, teacher pay, and more.