Teach the Vote's Week in Review: March 26, 2021

Teach the Vote
Retirement | TRS | Social Security Texas Legislature Congress | Federal COVID-19 Educator Rights Privatization | Vouchers Deregulation | Charter Schools Testing | Accountability
Date Posted: 3/26/2021
The ATPE Governmental Relations team offers this summary of the week's developments, including the positions ATPE took on several pieces of legislation heard this week in the Texas Legislature. 
---
CORONAVIRUS: The COVID-19 vaccine will be available to all Texans age 18 and older (16 and older for the Pfizer vaccine) starting Monday, March 29. Texans 80 years of age and older will be prioritized for the vaccine. Read more in this press release from the Texas Department of State Health Services.  
The Texas Education Agency (TEA) shared updated guidance incorporating the latest recommendations from the U.S. Centers for Disease Control on school health and safety measures, including physical distancing. TEA also issued updated FAQs on the Additional Days School Year (ADSY) program and correspondence to administrators regarding attendance data reporting.
For additional information about COVID-19 and schools, visit ATPE's COVID-19 FAQs and Resources for educators. 
---
FEDERAL UPDATE: The U.S. Department of Education hosted a National Safe School Reopening Summit online Wednesday to present best practices and strategies aimed at reopening schools for in-person learning. These included physical measures, such as increasing ventilation, as well as student-centered measures such as addressing students' mental, social, and emotional needs. U.S. Secretary of Education Miguel Cardona also announced during the summit the upcoming launch of a new Summer Learning and Enrichment Collaborative. 
President Joe Biden closed out the summit by announcing that federal funds from the American Rescue Plan would begin arriving in states that same day (March 24). Texas school districts are still awaiting funds from the second round of COVID recovery funds that were approved in December 2020. ATPE members can urge state officials to send these funds to districts as soon as possible by visiting our Advocacy Central tool.  
Read more about the National Safe School Reopening Summit in this blog post from ATPE Governmental Relations Director Jennifer Mitchell. 
---
The Texas House Public Education (HPE) Committee met Tuesday, March 23, to consider new bills and approve a few bills that had already been heard. ATPE supported several bills this week, including House Bill (HB) 999 by Rep. Diego Bernal (D-San Antonio) that would allow the Individual Graduation Committees (IGCs) of seniors impacted by the pandemic to not consider the student's end-of-course exam performance. The proposal mirrors a temporary change already made by the state that allows 5th and 8th grade student promotion without need for STAAR test passage. The committee also heard the ATPE-supported HB 2519 that deals with teachers' contract rights. Read more about the HPE hearing in this blog post by ATPE Lobbyist Andrea Chevalier.
The next House Public Education Committee hearing is Tuesday, March 30, and will include multiple bills relating to the expansion of virtual education, a proposal by the committee chair to modify the A-F accountability system, and several other bills. 
---
The Texas Senate Education Committee met Thursday, March 25, voting on its first set of bills and hearing testimony on several others. The most contentious bill heard was Senate Bill (SB) 28 by Sen. Paul Bettencourt R-Houston), which would eliminate the authority of the elected State Board of Education to veto new charter school applications and limit local oversight of charter expansion proposals. ATPE joined many other members of the public education community in opposing this bill, which would remove taxpayer involvement in the expansion of charter schools that are funded with taxpayer dollars. ATPE also opposed Sen. Bettencourt's SB 1365 that would give th education commissioner greater authority in school district takeovers. 

Read more about the Senate Education Committee hearing in this blog post by ATPE Lobbyist Mark Wiggins. 
---

The "sunset" bill for the Teacher Retirement System (TRS) got an initial committee hearing this week. ATPE supported HB 1585 by Rep. Stan Lambert when it was heard Wednesday, March 24, by the House Pensions, Investments, and Financial Services Committee. This bill includes recommendations of the Sunset Advisory Commission to improve TRS operations and member benefits. Among the recommendations are reducing the retire/rehire return-to-work penalty for educators and creating a new TRS ombudsman position. Read more about the sunset process and the contents of the bill in this blog post by ATPE Senior Lobbyist Monty Exter. 
---
OTHER LEGISLATIVE COMMITTEES:  
ATPE opposed HB 2549 by Rep. Harold Dutton (D-Houston) in the House Judiciary and Civil Jurisprudence Committee this week. The bill would weaken liability protections for public employees, including educators, in a way that could subject them to lawsuits in which they would be forced to defend ordinary and reasonable actions taken on the job, such as breaking up fights between students. Current law already allows legitimate victims of intentional harm to recover in suits against government employers, including school districts. ATPE believes the changes contemplated by HB 2549 are unlikely to provide meaningful additional relief to these victims but would create significant new challenges for school employees trying to maintain an environment conducive to educating Texas students. 
The House State Affairs Committee held a marathon meeting that began at 8 a.m. Thursday, March 25, and wrapped up about 21 hours later Friday morning. The agenda included multiple controversial bills, including HB 749 by Rep. Mayes Middleton (R-Wallisville), which would prevent public entities from paying dues to organizations that engage in legislative advocacy. ATPE opposed the bill, which would curtail the ability of school districts and their leaders to participate in the legislative process, which is particularly important when the Legislature is considering school finance legislation and the state budget for public education, among other bills.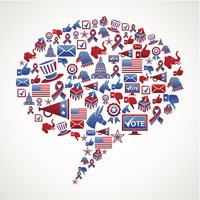 A hearing on one of the session's most controversial election-related bills, HB 6 by Rep. Briscoe Cain (R-Baytown), came to an abrupt and unforeseen end before any of the hundreds of registered witnesses attending Thursday's meeting of the House Elections Committee had a chance to testify. Cain, who chairs the committee, made a procedural error that would have doomed the bill, forcing him to postpone the hearing of his high-profile legislation. 
---
Texas Legislature, Congress | Federal, COVID-19, Curriculum | Instruction, TEA | Commissioner | SBOE, School Safety, Educator Compensation | Benefits, Testing | Accountability
08/26/2022
The ATPE Governmental Relations team recaps the past week's education news, legislative and election updates, and regulatory developments.
03/21/2023
A week of pro-voucher public relations doesn't change the facts.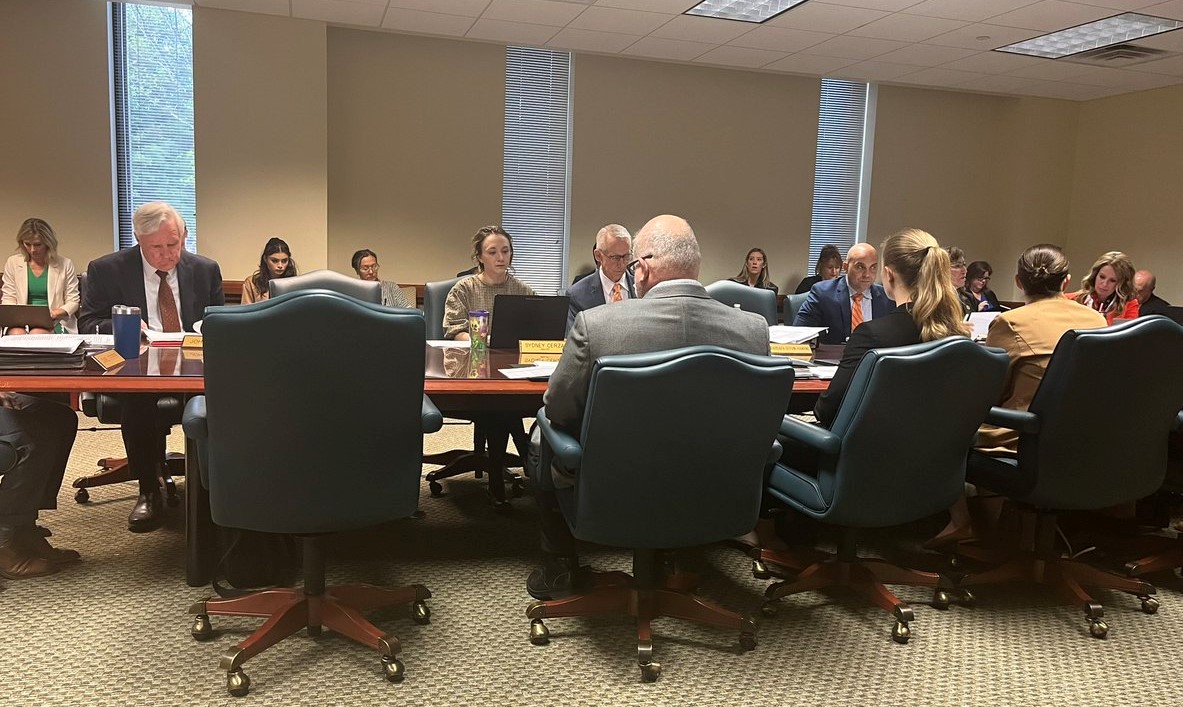 School Finance, Retirement | TRS | Social Security, Texas Legislature, Curriculum | Instruction, TEA | Commissioner | SBOE, Privatization | Vouchers, School Safety, Educator Compensation | Benefits, Testing | Accountability
03/17/2023
The ATPE lobby team looks back at another busy legislative week and previews next week's big committee hearings on private school vouchers, TRS, teacher pay, and more.