Teach the Vote's Week in Review: March 19, 2021

Teach the Vote
School Finance Retirement | TRS | Social Security Texas Legislature Congress | Federal COVID-19 Testing | Accountability
Date Posted: 3/19/2021
The ATPE Governmental Relations team offers this summary of the week's developments, including new CDC guidance for schools and a look at committee hearings that took place this week in the Texas Legislature. 
---
CORONAVIRUS: The U.S. Centers for Disease Control (CDC) issued new COVID-19 guidance for schools this week that revises the physical distancing recommendation in elementary, middle, and high schools from six feet to three feet, with at least six feet of distancing recommended in middle and high schools that are located in areas of high community transmission. The CDC recommendation of at least six feet remains for interactions between adults, in situations where masks cannot be worn (such as while eating), during activities that involve increased respiration, and in common areas. Although some school districts have maintained mask requirements following Governor Greg Abbott's removal of the statewide mask mandate, others have chosen not to require masks. 
For additional information about COVID-19 and schools, visit ATPE's COVID-19 FAQs and Resources for educators. 
---
EDUCATION COMMITTEES: The Senate Education Committee met this week for the first time this session to hear bills and testimony from Texas Education Commissioner Mike Morath. The committee discussed the status of federal relief funding for schools in Texas and the merits (or lack thereof) of administering STAAR tests this year. Unfortunately, the discussion with Morath yielded few details about plans for when and how the state will distribute the billions of dollars in federal stimulus funds. Among the bills heard by the Senate Education Committee Thursday were two aimed at ensuring the availability of school counselors for mental health support, which ATPE supported. Read more about the hearing in this blog ;post by ATPE Lobbyist Mark Wiggins.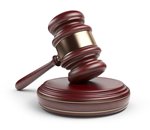 The House Public Education Committee also met this week to hear bills on a variety of topics and approve three pending bills that were heard the previous week. ATPE supported a bill that would increase mental health supports in schools, a bill that would extend the use of Individual Graduation Committees in perpetuity, and others. Read a full recap of the committee hearing in this blog post by ATPE Lobbyist Andrea Chevalier. The committee has posted this agenda for its next hearing, Tuesday, March 16, which will include a "clean up" bill for the major school finance reforms enacted last session.  
---
OTHER LEGISLATIVE COMMITTEES:  ATPE also weighed in on several other bills heard this week outside of the two education committees. 

In the House Pensions, Investments, and Financial Services Committee, ATPE Senior Lobbyist Monty Exter testified neutrally on HB 1552 by Rep. Trent Ashby (R-Lufkin), which would exempt school districts from paying the TRS retiree surcharges for retirees who are full-time school bus drivers in their district. ATPE supports the intent of the bill, but we suggested revisions to ensure the exemption would cover only full-time bus drivers who do not hold other positions within the district and to avoid unintended negative consequences for both the TRS pension fund and TRS-Care health insurance costs. 
Also this week, ATPE supported SB 5 by Sen. Robert Nichols (R-Jacksonville), heard in the Senate Transportation Committee, and HB 5 by Rep. Ashby, heard in the House State Affairs Committee. Both are high-profile bills that would support the expansion of broadband service in Texas, identified by Governor Greg Abbott as an emergency issue this session.  
Finally, in the House Land and Resource Committee this week, ATPE joined a diverse coalition of education stakeholders in opposing HB 1348 by Rep. Joe Deshotel (D-Beaumont), which would prohibit local governments from making decisions about charter schools wishing to establish in their bounds, even though charter schools have no other local accountability to taxpayers. Despite the opposition, the committee, which is chaired by Deshotel, took the unusual step of voting to approve the bill immediately after it was heard Tuesday. 
---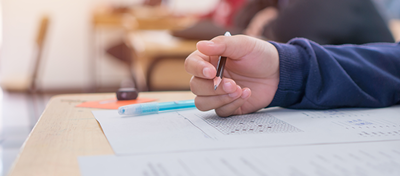 STAAR TESTING: Texas Education Commissioner Mike Morath issued a response to a bipartisan group of Texas House members last week on whether the agency would create a formal mechanism for families to opt-out of this year's STAAR administration. Morath's letter defended the administration of the STAAR and rejected the legislators' request. Read more in this blog post by ATPE Lobbyist Andrea Chevalier.  
Texas Legislature, Congress | Federal, COVID-19, Curriculum | Instruction, TEA | Commissioner | SBOE, School Safety, Educator Compensation | Benefits, Testing | Accountability
08/26/2022
The ATPE Governmental Relations team recaps the past week's education news, legislative and election updates, and regulatory developments.
School Finance, Educator Preparation | Certification, Retirement | TRS | Social Security, Texas Legislature, Curriculum | Instruction, Privatization | Vouchers, School Safety, Educator Compensation | Benefits
03/24/2023
ATPE testifies against vouchers at marathon Senate Education Committee hearing, plus House committees hear bills on student restraint, curriculum issues, pre-k certification, and more.
03/23/2023
The Texas Senate Education Committee heard overwhelming opposition to school vouchers in a marathon hearing Wednesday, March 23.