Teach the Vote's Week in Review: June 25, 2021

Teach the Vote
Texas Legislature Curriculum | Instruction TEA | Commissioner | SBOE Deregulation | Charter Schools
Date Posted: 6/25/2021 | Author: Jennifer Mitchell and Mark Wiggins
Catch up on this week's education news, legislative updates, and regulatory developments as reported by the ATPE lobby team: 
---
SPECIAL SESSION: 
Texas Governor Greg Abbott announced Tuesday that he will call a special session of the Legislature to begin July 8, 2021. The governor has not yet released the official call or confirmed the scope of topics he will ask the Legislature to consider. The announcement came two days after the expiration of the governor's veto period for bills passed during the regular session.  
Last weekend Gov. Abbott also followed through on his threat to veto funding for the legislative branch in retaliation for some lawmakers' walking out on an 11th hour vote on controversial election reforms. A
lawsuit
has been filed challenging the governor's authority to cancel funding for Article X of the state budget, which includes funding for such entities as the Legislative Budget Board and State Auditor. The governor's cuts would take effect September 1, making it crucial for legislators to act before then to prevent employees from losing their pay and benefits and numerous state services coming to a halt.  
Abbott has said reviving the troubled election reform bill and taking up legislation relating to bail bonds will be priorities for a special session. As
we reported last week
, the governor also indicated upon signing into law House Bill (HB) 3979 that he would ask lawmakers to revisit the
contentious social studies curriculum legislation
during a special session. Stay tuned to Teach the Vote for updates once additional details are released about the upcoming special session.  
---
POLL:
With the 87th Legislature's regular session behind us and a special session on the horizon, a new poll is out reflecting opinions of how lawmakers performed. New polling data released this week by the University of Texas/
Texas Tribune
suggests Texans are largely unimpressed by legislators' work on public education issues during the recent session. Only 27% of respondents approve of how state leaders handled K-12 public education, compared to 30% who disapprove and 16% who expressed no opinion. Of those who said they approve, 18% said they approve somewhat while just 9% said they strongly approve. Among those who disapprove, 13% disapprove somewhat and 17% disapprove strongly. You can read polling data
here
.  
---
SBOE
: The State Board of Education (SBOE) met this week in Austin. A vote on science curriculum standards was postponed, as the board directed most of its attention this week to seven applications for new charter school chains to open in Texas. ATPE and other education stakeholders urged the board to take into consideration certain factors and to maintain transparency in their deliberations over the potential new charter schools. Ultimately, the board voted today to veto four of the seven proposals. SBOE members also discussed the impact of recently passed legislation, including the above-referenced HB 3979 that requires the board to change the social studies curriculum standards. Read more about today's meeting in
this blog post
from ATPE Lobbyist Mark Wiggins.  
Earlier in the week the board heard from Commissioner of Education Mike Morath. In addition to discussing the charter applications, Morath fielded questions from SBOE members about school funding, COVID-19 impacts, tutoring, and more. Read about the commissioner's update to the board in
this blog post
from Wiggins.
School Finance, Educator Preparation | Certification, Retirement | TRS | Social Security, Texas Legislature, Curriculum | Instruction, Privatization | Vouchers, School Safety, Educator Compensation | Benefits
03/24/2023
ATPE testifies against vouchers at marathon Senate Education Committee hearing, plus House committees hear bills on student restraint, curriculum, pre-k certification, and more.
03/23/2023
The Texas Senate Education Committee heard overwhelming opposition to school vouchers in a marathon hearing Wednesday, March 23.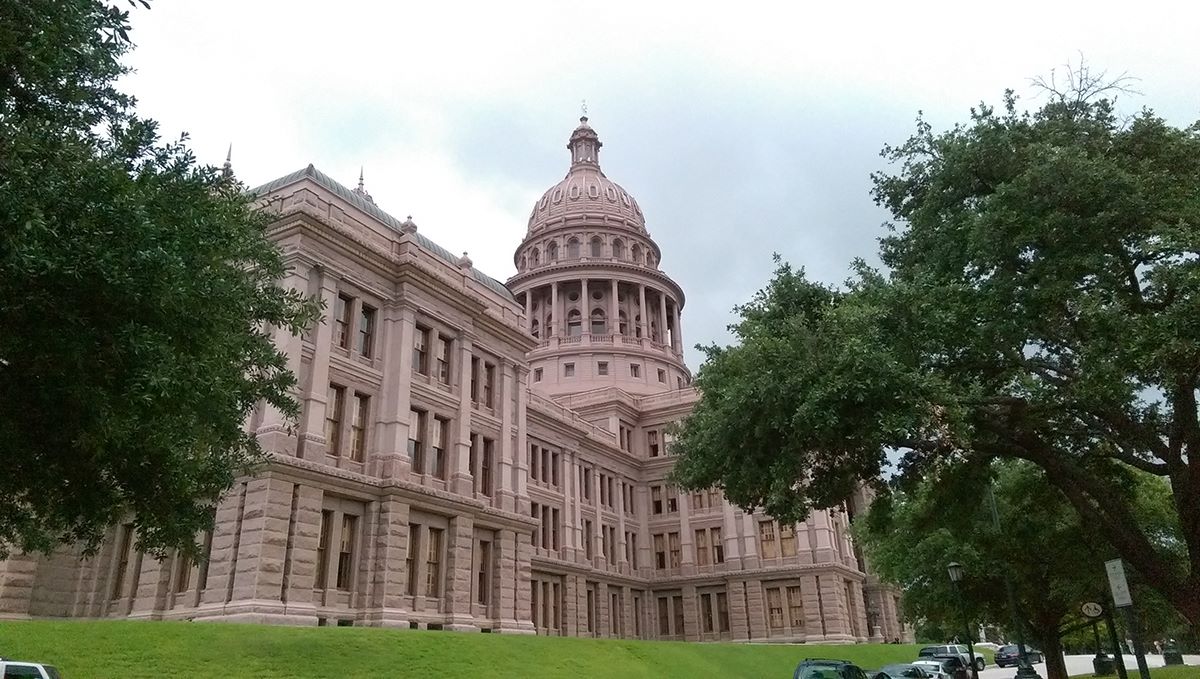 Educator Preparation | Certification, Texas Legislature, Curriculum | Instruction, Privatization | Vouchers, School Safety, Testing | Accountability
03/23/2023
The pace at the Capitol noticeably increased this week, including in the House Public Education Committee where ATPE testified on several bills.