Teach the Vote's Week in Review: Jan. 28, 2022

Teach the Vote
Educator Preparation | Certification Congress | Federal COVID-19 Elections TEA | Commissioner | SBOE
Date Posted: 1/28/2022
The ATPE Governmental Relations team recaps this week's education news, legislative updates, and regulatory developments.
---
SBOE:
The State Board of Education (SBOE) held its first meeting of the year this week, voting today to approve changes to the State Board for Educator Certification (SBEC) rules on educator contract abandonment. The result of three years of negotiations, the ATPE-supported rule changes may help more educators stay in the classroom by giving SBEC increased flexibility to consider reducing sanctions for educators who resign from their positions in challenging situations.
Prior to the full board's deliberations, the SBOE Committee on School Initiatives voted Thursday to recommend that the SBEC rule changes be approved. Read more about Thursday's action in
this blog post by ATPE Lobbyist Mark Wiggins
, who testified virtually before the committee. On Friday, the full SBOE voted 12-3 to take no action on the SBEC rule changes, thereby allowing them to take effect March 3.  
Also Friday, Texas Education Commissioner Mike Morath updated the SBOE on changes to the STAAR test being developed in response to 2019 legislation. These include transitioning to online testing and modifying the format of the test to reduce the emphasis on multiple-choice items.
Read more about Friday's SBOE meeting in this blog post by Wiggins
.  
---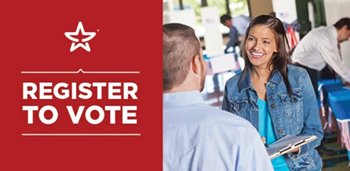 ELECTIONS: Monday, Jan. 31 is the LAST DAY to register to vote in the March 1 primary election, which is when the outcome of many of this year's high-profile Texas races will be determined. Read more about registering to vote and the significance of the primaries in this post on the ATPE Blog.
 
Dates to remember:
Jan. 31 – Last day to register to vote
Feb. 14 – First day of early voting ♥
Feb. 18 – Last day an application to vote by mail can be received
Feb. 25 – Last day of early voting
March 1 – Texas Primary Election Day
Many Texans will be voting in new districts this year following redistricting after the 2020 U.S. Census. Now is the time to
look up your new districts
and get to know the candidates running in your area. ATPE's Teach the Vote website and
candidate search tools
have been updated to reflect the new district maps approved by the Legislature in 2021, and we're continuing to add new information about the candidates running for the Texas House and Senate, State Board of Education, Governor, and Lieutenant Governor.
Candidate profiles on Teach the Vote include contact information for the campaigns, responses to the ATPE Candidate Survey, and incumbent legislators' voting records from 2021 and earlier. Remember: If candidates in your districts have not yet responded to our survey, encourage them to contact
government@atpe.org
for a link to the survey.  
Related
: Raise Your Hand Texas (RYHT) is hosting "For the Future" Candidate Forums around the state from Feb. 3-24. Check out the
RYHT forum page
to find an event near you.   
---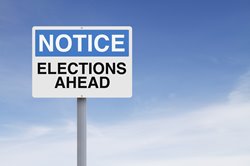 POLITICS:
As the March 1 primary election nears, candidates continue to politicize public education matters, from curriculum to library books, to energize their voters. This week, the
Dallas Morning News
featured ATPE Executive Director Shannon Holmes and ATPE Lobbyist Andrea Chevalier in an
article
about how politicians are using education as a "wedge issue" to pit parents against educators. Following Gov. Greg Abbott's promise during a campaign event to promote a "Parental Bill of Rights" next year, Chevalier and Holmes shared that such rights are
already in law
and said voters should be cautious about buying into Abbott's narrative "that parents must be on guard against overreaching educators." In a
Texas Tribune
article
republished here on Teach the Vote
, Holmes similarly reminded voters "to compare their personal experiences with Texas public schools to the governor's rhetoric —and make up their own minds."  
---
TRS:
As of Jan. 15, 2022, active and retired educators participating in TRS-ActiveCare and TRS-Care Standard plans are fully covered to receive up to eight COVID-19 tests every 30 days in accordance with new federal requirements. The federal rules did not extend to Medicare plans, and therefore TRS-Care Medicare Advantage will not reimburse for at-home tests. For more information on your TRS Health Plan COVID-19 coverage, click
here
.  
The federal government is also distributing four free over-the-counter, at-home tests per household upon request. Learn more and order your free tests
here
.  
---
CARDONA:
U.S. Secretary of Education Miguel Cardona laid out his
vision and priorities
for education this week in a speech. Cardona stressed that, beyond reopening schools for in-person instruction, the Education Department will focus on student support (
e.g.,
tutoring, mental health, extracurriculars, engaging parents as partners) and addressing opportunity and achievement gaps (
e.g.,
increasing funding for Title I and IDEA, free universal pre-K, professional development for educators). Cardona also highlighted priority areas for higher education, such as providing student loan relief, improvements to the Gainful Employment rule, and investing in institutions that serve underrepresented groups.
---
LOANS:
The pause on federal student loan payments is set to end in just a few months. Borrowers will resume payments on May 1 and should start preparing for the additional responsibility. Check out
this reporting
from
NPR
for tips on preparation.  
---
FRIENDS:
ATPE wants to share a message of support and thanks to Texas educators. Click the link below to watch a video message from Leslie Milder, co-founder of Friends of Texas Public Schools.      
Texas Legislature, Congress | Federal, COVID-19, Curriculum | Instruction, TEA | Commissioner | SBOE, School Safety, Educator Compensation | Benefits, Testing | Accountability
08/26/2022
The ATPE Governmental Relations team recaps the past week's education news, legislative and election updates, and regulatory developments.
School Finance, Retirement | TRS | Social Security, Texas Legislature, Congress | Federal, Elections, Curriculum | Instruction, TEA | Commissioner | SBOE, Privatization | Vouchers, Deregulation | Charter Schools
11/11/2022
Today's post from the ATPE lobby team features election results, loan forgiveness news, TRS resources, voucher updates, thanks to our veterans, kudos, and more.
03/21/2023
A week of pro-voucher public relations doesn't change the facts.