Teach the Vote's Week in Review: Jan. 24, 2020

Teach the Vote
Texas Legislature Elections Privatization | Vouchers
Date Posted: 1/24/2020 | Author: Andrea Chevalier
There is just over one week left to ensure you are registered to vote! After you have your voting plan ready, sit back, relax, and check out this week's education news from the ATPE Governmental Relations team.
---
ELECTION UPDATE: Early voting for the special election runoffs has been going on this week and continues through today with the election wrapping up next Tuesday, January 28. So far turnout for most of these elections has been low. In House District (HD) 148, for example, fewer than 500 people had voted either in person or by mail through the first three days of early voting. Even in the race to represent HD 28, the most hotly contested of the races, only about 2000 votes had been cast, a small minority of the districts total registered voters. ATPE Lobbyist Mark Wiggins looks at more of the trends in the HD 28 race in this week's Election Roundup.
With such low turnout in this sort of election, every vote cast is hugely important. We encourage all educators and public education supporters to vote in every election for which they are eligible. For more information on the special election candidates see our recent blog post by ATPE Government Relations Director Jennifer Mitchell.
As soon as the special elections wrap up next week all eyes will turn to the Texas primary elections. Early voting for the primary starts in just over three weeks, February 18, 2020, with election day two weeks later on March 3, 2020.
Remember that the deadline to register to vote in the primaries is Feb. 3. You can verify your voter registration status here.
As the primaries get closer, here are some helpful resources for educators and the general public:
Learn more about the candidates by checking out their profiles here on Teach the Vote. All candidates running in 2020 for the Texas House or Senate or the State Board of Education are featured on our website, with their answers to the ATPE Candidate Survey (where available) and existing legislators' voting records on education issues.
TexasEducatorsVote.com is another great source for election-related resources, advice, and voting reminders.
Additionally, check out the upcoming candidate forums around the state, kicking off next Friday January 29, being sponsored by the Raise Your Hand Texas Foundation. Click here for details and the full list of their "For the Future" town hall events beginning this month.
---
The United States Supreme Court heard oral arguments in Espinoza v. Montana Department of Revenue this week. The case centers on a voucher proposal passed by the Montana legislature that was subsequently stuck down by Montana's supreme court for violating that state's constitutional provisions against the use of public funding for religious schools. Check out this post on SCOTUSblog.com for more insights on the oral arguments. A decision in the case is expected by this summer.
---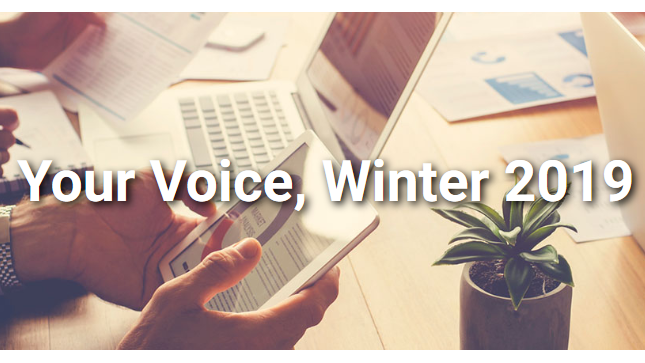 Thank you to all ATPE members who answered our first "Your Voice" survey this winter on Advocacy Central. The results provided valuable insight into which policy issues our members want lawmakers to work on in the future. For a closer look at the issues ranked highest, check out this blog post from ATPE Lobbyist Andrea Chevalier.
School Finance, Retirement | TRS | Social Security, Texas Legislature, Congress | Federal, Elections, Curriculum | Instruction, TEA | Commissioner | SBOE, Privatization | Vouchers, Deregulation | Charter Schools
11/11/2022
Today's post from the ATPE lobby team features election results, loan forgiveness news, TRS resources, voucher updates, thanks to our veterans, kudos, and more.
Texas Legislature
01/23/2023
Texas Lt. Gov. Dan Patrick (R) announced Senate committee assignments Monday for the 2023 legislative session.
01/20/2023
Texas state leaders were inaugurated this week and previewed their priorities for the legislative session now underway. Read more from the ATPE lobby team.