Teach the Vote's Week in Review: Feb. 4, 2022

Teach the Vote
Texas Legislature COVID-19 Elections Curriculum | Instruction TEA | Commissioner | SBOE Privatization | Vouchers Testing | Accountability
Date Posted: 2/04/2022
The ATPE Governmental Relations team recaps this week's education news, legislative updates, and regulatory developments.
---

ELECTIONS: Early voting begins Feb. 14 for the Texas Republican and Democratic Primary Elections. Monday was the last day Texans could register to vote in one of the primaries, which will decide some of the most competitive races in 2022. ATPE is urging educators to vote in one of the primaries and to research the education stances of candidates.
 
ATPE's Teach the Vote website and candidate search tools have been updated to reflect changes made to district boundaries following the 2020 U.S. Census. Our site features profiles of all the candidates running for the Texas House and Senate, State Board of Education, Governor, and Lieutenant Governor. We encourage voters to view the profiles, which include links to the candidates' websites and social media accounts, notes on endorsements by major newspapers and education-related groups, links to news stories about the candidates, and their responses to the ATPE Candidate Survey. Remember: If candidates in your districts have not yet responded to our survey, encourage them to contact government@atpe.org for details.

 
With winter weather keeping everyone indoors, now is a great time to check out the recently updated voting records on existing legislators' Teach the Vote profiles. ATPE lobby team analyzed education-related votes taken by Texas House and Senate members in the 2021 regular and special sessions and shared details on Teach the Vote. Highlighted votes for 2021 cover topics such as private school vouchers, compensation, accountability, charter schools, and more. Look up your state legislators' profiles and voting records here.
 
Dates to remember:
Feb. 14 – First day of early voting ♥
Feb. 18 – Last day an application to vote by mail can be received
Feb. 25 – Last day of early voting
March 1 – Texas Primary Election Day 
Visit TexasEducatorsVote.com for an election calendar with suggested election-related activities for educators. Click here to find information on education-focused candidate forums being hosted by Raise Your Hand Texas (RYHT) throughout the month of February.
 
---

GOVERNOR: With the primary election nearing, Gov. Greg Abbott has been busy courting support for his re-election campaign from voters who typically do not favor traditional public schools. Proponents of charter schools and home schooling, along with well-financed supporters of private school vouchers, are key constituents in the 2022 Republican primary. But despite making campaign stops at charter schools, speaking to the pro-voucher Texas Public Policy Foundation, and promising to fight for parental rights, Abbott's efforts may not be producing the desired effect.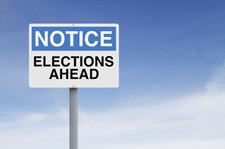 For example, the Texas Home School Coalition announced yesterday it is endorsing challenger Don Huffines over Abbott in the upcoming Republican primary. The group said it was "skeptical" of the governor's "Parental Bill of Rights" announcement and referred to it as "political posturing." The video announcement also noted that Huffines, a former Texas state senator, is a home-school parent. The Texas Tribune also reported yesterday that Gov. Abbott was booed by fellow Republicans when he spoke at a pro-Trump rally in Conroe last week.
 
On the Democratic side, several of the gubernatorial candidates, including Rich Wakeland, Michael Cooper, and Joy Diaz, have shared plans to host an education town hall that will be livestreamed at 7 p.m. Saturday, Feb. 12. All the Democratic candidates for governor are being invited to participate and take questions from educators during the live event. Watch for more details on the virtual event next week.
 
---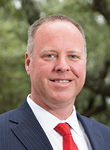 RESIGNATIONS: In a Texas Tribune article today that we republished here on Teach the Vote, ATPE Executive Director Shannon Holmes spoke about a recent spate of high-profile resignations of school superintendents. Holmes acknowledged that the recent legislative battles over "critical race theory," disagreements about COVID-19 safety precautions in districts, and the challenge of pandemic-related staff absences and shortages are all contributing to jump in resignations and retirements. "All of that creates pressure on the educators that are in the classroom, the leaders on campus and the leaders of the central office," said Holmes.
 
---
PARENTAL RIGHTS: ATPE Governmental Relations Director Jennifer Mitchell and Managing Attorney Paul Tapp spoke to The Well News for a story this week on Gov. Greg Abbott's campaign promise to enact a "Parental Bill of Rights" next year. Mitchell said the campaign rhetoric manufactures unnecessary conflict while failing to address the real challenges that exist in public education, including too much emphasis on testing and inadequate support for student and staff mental health needs. Tapp emphasized that Abbott's proposal offers scant detail on any new substance that would be added to existing state laws protecting parents' rights, including the right to view curriculum materials. "This is a political issue that was created for political effect, it really has very little relationship with reality," said Tapp. Read the full article here.
 
---

TEA: The Texas Education Agency (TEA) held public hearings yesterday and today on proposed changes to Commissioner's Rules that implement last year's House Bill (HB) 4545 regarding accelerated instruction. ATPE Lobbyist Andrea Chevalier testified at the hearing, recommending that TEA clarify its rules which personnel must staff the tutoring required by the new law for students who failed a STAAR exam.
 

The COVID-19 pandemic contributed to dramatically decreased passage rates on last year's STAAR exams and is exacerbating ongoing staffing shortages this school year. The combined impact has made it challenging for many districts to meet the 3:1 student-to-tutor ratio required by HB 4545. As a result, some districts are assigning already overworked educators to take on the additional tutoring work prescribed by HB 4545 when they might have taken a more voluntary approach to finding tutors without the legislation.
 
There is little doubt that students benefit from being tutored by an educator who is fully certified in the targeted subject area, but HB 4545 does not require tutors to be certified educators. When the demand for tutoring is enhanced and the supply of available teachers is as strained as it is right now, ATPE contends TEA should encourage districts to explore other options, such as using retired teachers, college students, and parents as tutors.

Members of the public may submit comments on the rules to TEA here.
 
---
POLL: The Charles Butt Foundation, which is the parent organization of the nonprofit Raise Your Hand Texas, released the results of a poll that indicated parents' support of public schools has increased since the beginning of the COVID-19 pandemic. The third annual Texas education poll was conducted Sept. 24—Oct. 4, 2021.
 
According to the poll report, entitled "Connected Through Our Schools," 56% of parents gave their school an A or B grade in 2020. That number has steadily grown to 68% over the past year and a half. An even greater number, 76% of parents, said they would give teachers an A or B grade. Parents by and large held both schools and teachers in increasingly higher esteem than non-parents did. You can read more results from the poll here.
 
---
VIDEO: ATPE is partnering with the nonprofit groups Friends of Texas Public Schools (FOTPS) and Pastors for Texas Children to share a series of video messages about public education issues that are at stake in the upcoming primary elections. Last week we shared a message from FOTPS Co-Founder Leslie Milder, and this week we're featuring a video by business leader Chris Wallace. Wallace is a Certified Chamber Executive and the CEO of the North Texas Commission, a public-private partnership of businesses, cities, counties, chambers of commerce, economic development entities and higher education institutions in the North Texas Region. Wallace speaks about the dangers of overreliance on standardized testing and the need to let teachers teach. Check out the new video here.
Texas Legislature, Congress | Federal, COVID-19, Curriculum | Instruction, TEA | Commissioner | SBOE, School Safety, Educator Compensation | Benefits, Testing | Accountability
08/26/2022
The ATPE Governmental Relations team recaps the past week's education news, legislative and election updates, and regulatory developments.
School Finance, Retirement | TRS | Social Security, Texas Legislature, Congress | Federal, Elections, Curriculum | Instruction, TEA | Commissioner | SBOE, Privatization | Vouchers, Deregulation | Charter Schools
11/11/2022
Today's post from the ATPE lobby team features election results, loan forgiveness news, TRS resources, voucher updates, thanks to our veterans, kudos, and more.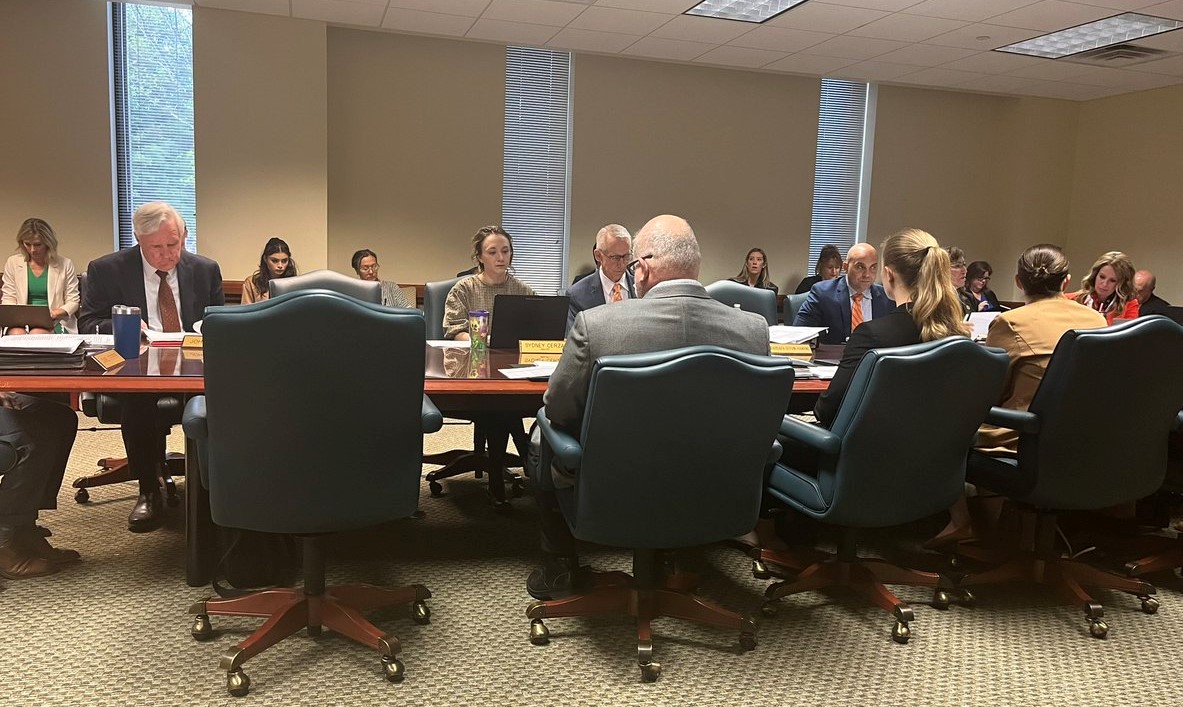 School Finance, Retirement | TRS | Social Security, Texas Legislature, Curriculum | Instruction, TEA | Commissioner | SBOE, Privatization | Vouchers, School Safety, Educator Compensation | Benefits, Testing | Accountability
03/17/2023
The ATPE lobby team looks back at another busy legislative week and previews next week's big committee hearings on private school vouchers, TRS, teacher pay, and more.