Teach the Vote's Week in Review: Feb. 18, 2022

Teach the Vote
Educator Preparation | Certification Retirement | TRS | Social Security Elections Curriculum | Instruction Deregulation | Charter Schools
Date Posted: 2/18/2022
The ATPE Governmental Relations team recaps this week's education news, legislative updates, and regulatory developments.
---


10TH ANNIVERSARY: ATPE's Teach the Vote is celebrating 10 years of service to the education community! Since its launch in 2012, voters have visited our advocacy website more than 1.1 million times to use the easily searchable database of candidate profiles, read blog posts with up-to-date election news and info on the most important education issues, and much more. For more about how you can use Teach the Vote to learn about issues, take action, and access invaluable resources, especially during the election happening now, check out this blog post.
 
---
ELECTIONS: Many educators early voted this week on Educator Voting Day, Feb. 17. If you haven't had the chance to get to the polls yet, rest assured, early voting for the Texas Primary Election continues through next Friday, Feb. 25. It is important to note polling locations across the state will be closed Monday, Feb.21, in observance of Presidents Day. Election Day is Tuesday, March 1.
 
Many of the most competitive races in Texas this year will be decided in the primaries, rather than in November's general election. In fact, there are several races this year in which all the candidates who filed to run are affiliated with the same party, meaning the winner of those seats will be decided by the March 1 election. Find a list of those "winner-takes-all" primary races in this blog post. ATPE does not endorse candidates or political parties, but we urge educators to learn about the education stances of candidates and then vote in one of the two primaries.
 
Use ATPE's Teach the Vote website to read profiles of all candidates running for the Texas House and Senate, State Board of Education, Governor, and Lieutenant Governor. You'll find links to the candidates' websites and social media accounts, notes on endorsements by major newspapers and education-related groups, state legislators' education voting records, links to news stories about the candidates, and their responses to the ATPE Candidate Survey.
 
Dates to remember:
Feb. 18 – Today is the last day an application for ballot by mail (ABBM) can be received by early voting clerk in county where you're registered to vote. To learn more about voting by mail, read this blog post.
Feb. 25 – If ABBM was emailed or faxed, last day for original, hardcopy of ABBM to be received by early voting clerk in county where you're registered to vote
Feb. 25 – Last day of early voting
March 1 – Texas Primary Election Day
Apr. 25 – Deadline to register to vote in May 24 Primary Runoff (when no candidate receives a majority of the vote)
Related: On May 7, Texans will vote on whether to authorize two property tax-related constitutional amendments proposed by the Texas Legislature last summer. The first constitutional amendment would reduce property taxes for elderly and disabled homeowners, and the second would increase the homestead exemption from $25,000 to $40,000. Both would reduce revenue to public schools and the state has somewhat unclear long-term plans on how to fill in the gap. Read more in this reporting from the Texas Tribune.
 
---

FORUMS: As voters prepare to head to the polls, several forums are taking place around the state that offer insights on candidates' views about public education. Raise Your Hand Texas (RYHT) is hosting its For the Future Candidate Forums throughout February. Here are links to videos of the forums that have already been held this month:
Click here to find a schedule of the upcoming RYHT candidate forums.
---

TRS: The TRS Board held its annual board retreat and training session at its meeting this week in Austin. The meeting opened with a memorial resolution for former TRS Chief Strategy Officer Rebecca Merrill who passed away last November after a battle with cancer. TRS Executive Director Brain Guthrie gave his annual update, noting challenges and successes the agency has faced over the past year and his outlook for the upcoming year. Among ongoing challenges is increased demand on the TRS member services team, and the staff shared how the agency plans to improve in this area.

The board also received an update on the agency's move to a new headquarters and a financial report from TRS Chief Investment Officer Jase Auby, who relayed that the positive investment trend was continuing and that the pension trust fund had topped $204 billion, largely due to a calendar year return on investments of over 18 percent. (The assumed rate of return for TRS investments is 7.25 percent.) The recent investment success bodes well both for defending TRS as a defined-benefit system and lobbying the legislature to consider a cost-of-living adjustment (COLA) for retirees next session.
 
Board materials and archived video of the meeting are available for more detail.
 
---
WEP: U.S. Rep. Kevin Brady (R-Texas) attended the Conroe ISD school board meeting this week to share an update on efforts to report the Windfall Elimination Provision (WEP) that reduces many educators' Social Security benefits. ATPE has for many years supported legislation carried by Brady to address the WEP provisions, but Congress has not yet acted on the issue. Currently the Ranking Member of the U.S. House Committee on Ways and Means, Brady is retiring at the end of his current term.
 
---
 
POLITICS: Election season is causing the political climate to heat up, forcing public education further into the spotlight as a wedge issue for voters. This week, ATPE Executive Director Shannon Holmes was featured in a Texas Observer article about some conservative candidates' assertions that public schools take topics such as race and sexuality too far into their own hands, pushing a narrative meant to, "drive a wedge between parents and local schools." The "moral panic" created by such a narrative drives Gov. Greg Abbott and other conservative candidates to make parental rights a centerpiece of their campaigns.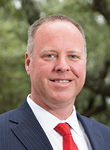 Holmes pointed out parents' rights have already been guaranteed in Chapter 26 of the Texas Education Code for nearly 30 years. Similarly, ATPE Managing Attorney Paul Tapp spoke with Texas Public Radio this week about the longevity of the broad rights afforded to parents under current Texas law and termed the ongoing discussions a "self-made controversy" aimed at gaining political advantage. Unfortunately, as Holmes also noted in a recent appearance on KDFW Fox News, political pressures have worsened the stress already felt by public school superintendents during the COVID-19 pandemic, undoubtedly contributing to the departure of an unprecedented number of school leaders.
 
Related: The Texas Education Agency is now requiring charter school applicants to submit a statement of assurance that they are following so-called "anti-Critical Race Theory" laws. ATPE Lobbyist Mark Wiggins spoke this week with the Texas Tribune on the topic, saying charter schools should be held accountable in the same way traditional public schools governed by elected school boards are.
 
---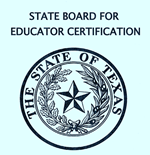 SBEC: Last Friday, the State Board for Educator Certification (SBEC) met to approve new rules implementing recently passed legislation, which now head to the State Board of Education for final review. SBEC also gave preliminary approval to rules that will drastically change educator certification exams in the future. Read more about the meeting in this blog post by ATPE Lobbyist Andrea Chevalier who testified at the meeting.
 
---
 
VIDEO: In a third video message brought to you by ATPE, Friends of Texas Public Schools, and Pastors for Texas Children, Texas PTA President Suzi Kennon shares that plans for private school voucher legislation are what's really behind all the attacks on public education, and she explains why vouchers will not work. Find all videos from this series here.
Texas Legislature, Elections, Curriculum | Instruction, Privatization | Vouchers, School Safety
05/05/2023
Don't forget to vote Saturday in the May 6 local election. Plus, the House will be tackling its first Saturday calendar, which means sine die is nigh.
06/02/2023
The HB 100 voucher scheme dies at the end of regular session, plus a special session and the TEA takeover of Houston ISD begin.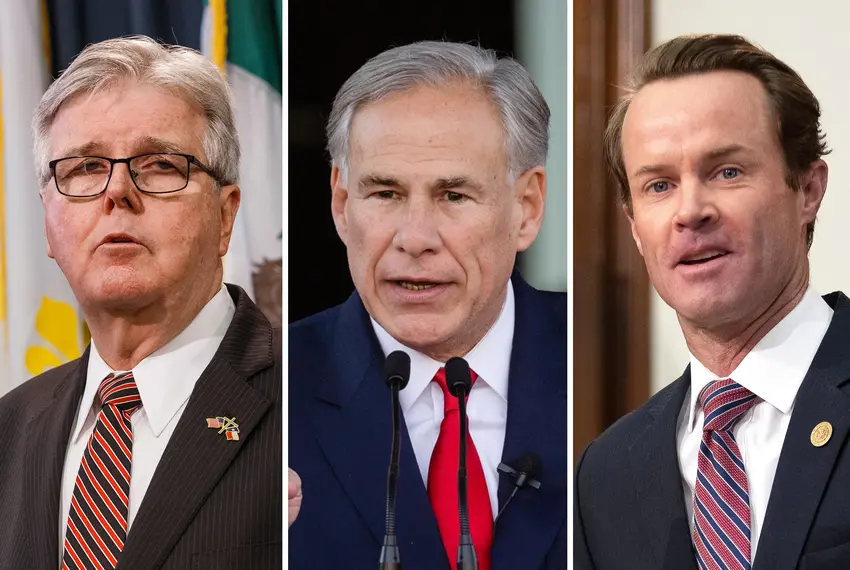 06/01/2023
Always happy to castigate the Texas House, Patrick breaks form to criticize the governor as misinformed and unsympathetic toward homeowners.