Teach the Vote's Week in Review: Dec. 4, 2020

Teach the Vote
School Finance Texas Legislature COVID-19
Date Posted: 12/04/2020
Welcome back from the Thanksgiving break! As we roll on toward the end of the year, stay on top of the education news with this week's highlights from ATPE Governmental Relations:
---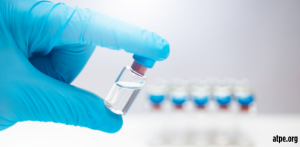 ATPE released a
statement
yesterday regarding educators' access to a forthcoming
COVID-19 vaccine
. We know healthcare workers (likely including school nurses) will be first in line for the vaccine. The state has not publicly announced specifically who would be eligible for the second phase of vaccine allocation. However, based on our recent conversations with state officials, ATPE is confident that educators will be included as frontline workers in the second phase, should they wish to receive the vaccine. Until then, ATPE is urging state and federal officials to support consumer education about the vaccine, such as the options available, risks and benefits, and the logistics of getting the vaccine. Vaccinations for children are still quite a ways off, according to this
article
by
Education Week
, as vaccine developers have only just begun testing in children aged 12 and older. Read more, including ATPE's press statement, in this
blog post
by ATPE Lobbyist Mark Wiggins.
---
CORONAVIRUS UPDATE:
The Centers for Disease Control (CDC) updated its recommended quarantine period
guidelines
this week, shortening it from 14 days to 10 days if no symptoms are present, or seven days with no symptoms and a negative test result. The CDC also
recommended
this week, for the first time, that masks be universally-worn, even indoors, when people are not at home. The Texas Education Agency (TEA) is expected to update its
COVID-19 Support and Guidance
resources soon, which may reflect updates to accommodate the CDC recommendation changes.
The Texas Public Schools COVID-19
dashboard
was updated today, although it is likely that the data will change by next week's submission from school districts. Additionally, the numbers are expected to be lower for the week ending November 29, as this week was impacted by the Thanksgiving break and lack of students on campus. ATPE Managing Attorney Paul Tapp was featured in a
news story
by KXAN on the denial of educators' medical accommodation requests for the upcoming spring semester. For more information from the ATPE legal team and related material, check out ATPE's frequently-updated
COVID-19 FAQs and Resources
. Also, visit
Advocacy Central
(for ATPE members only) to share your pandemic-related input with legislators and other state and federal officials.
---
The Texas Education Agency (TEA) issued correspondence to school administrators this week about new
Science of Teaching Reading (STR) requirements
taking effect soon. Enacted as part of House Bill 3 in 2019, state law now requires that, starting January 1, 2021, those seeking intern, probationary, and standard certificates to teach students in PK-6 must pass the Science of Teaching Reading exam in addition to their certification field exam (e.g. Core Subjects with Science of Teaching Reading: Early Childhood–Grade 6). TEA has modified existing certification exams affected by the change to eliminate duplicative content also tested on the STR exam. The agency will implement a year-long transition in which both the old and new certification field exams are available. Candidates testing after January 1, 2021, are encouraged to take the newer version of their exam to avoid being tested on STR content in both the certification field exam and the STR exam. Read more from TEA about the changes and deadlines 
here
.
---
Texas Comptroller Glenn Hegar presented an update to the
Legislative Budget Board (LBB)
this week on the state of the Texas economy heading into the 2021 legislative session. The LBB is tasked with making budget recommendations and developing fiscal analyses for the Legislature. Before the beginning of each session, the comptroller is required to present an estimate of the amount of revenue that will be available for legislators to spend. This report, called the "Biennial Revenue Estimate," will be released January 11, 2021. While Hegar did not delve into the specifics of what his report will contain, he did tell the LBB that Texas fared better than initially anticipated in the economic recession driven by COVID-19 business shutdowns and low oil prices. Hegar warned legislators in July that the state was likely to end the current two-year budget cycle with a $4.6 billion deficit. This week, Hegar indicated that the deficit may be smaller. Although revenue collections are still down from the previous year and well below what budget writers forecast in 2019, Hegar suggested the hit may not be as bad as previously thought. Read the full report in
this article republished on our blog from the Texas Tribune
.
---
The
Charles Butt Scholarship for Aspiring Teachers
is open to high school seniors to college juniors who are committed to teaching in a majority-economically disadvantaged school or in a shortage subject area in a Texas public school. The scholarship provides $8,000–$10,000 in annual funding for up to four years, professional development opportunities, mentorship, and participation in a statewide aspiring teachers network. Applications open each fall and deadlines differ based on the partner university through which the scholarship is awarded, which include many major Texas universities. Find more detail and how to apply for the scholarship 
here
.
---
ELECTION UPDATE:
The special election for Texas Senate District (SD) 30, where State Rep. Drew Springer (R-Meunster) faces salon owner Shelley Luther (R) of Pilot Point in a runoff, is approaching. Early voting starts next week on Wednesday, December 9, and continues through December 15. Election day is Saturday, December 19. Find information on the SD 30 candidates, including Rep. Springer's voting record on key education issues in the Texas House, by searching 
here on Teach the Vote
. For polling places and hours, check
here
.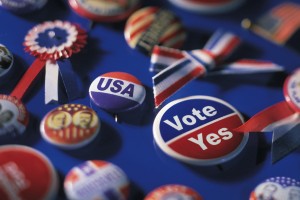 Although the SD 30 race is the only vacancy in the Texas Legislature on pace to be filled soon, there are many other local runoff elections taking place around the state this month. Check your county elections department's website to find out if there are runoff elections in your area, and make sure you get out to vote in every election.
Texas Legislature, Congress | Federal, COVID-19, Curriculum | Instruction, TEA | Commissioner | SBOE, School Safety, Educator Compensation | Benefits, Testing | Accountability
08/26/2022
The ATPE Governmental Relations team recaps the past week's education news, legislative and election updates, and regulatory developments.
School Finance, Educator Preparation | Certification, Retirement | TRS | Social Security, Texas Legislature, Curriculum | Instruction, Privatization | Vouchers, School Safety, Educator Compensation | Benefits
03/24/2023
ATPE testifies against vouchers at marathon Senate Education Committee hearing, plus House committees hear bills on student restraint, curriculum, pre-k certification, and more.
03/23/2023
The Texas Senate Education Committee heard overwhelming opposition to school vouchers in a marathon hearing Wednesday, March 23.