Teach the Vote's Week in Review: Dec. 3, 2021

Teach the Vote
Educator Preparation | Certification Retirement | TRS | Social Security Texas Legislature Congress | Federal COVID-19 Elections Curriculum | Instruction TEA | Commissioner | SBOE Deregulation | Charter Schools
Date Posted: 12/03/2021
The ATPE Governmental Relations team recaps this week's education news, legislative updates, and regulatory developments.
---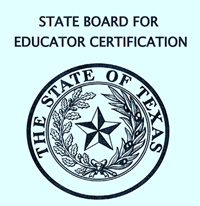 SBEC:
The State Board for Educator Certification (SBEC) will hold its last meeting of the year next Friday, Dec. 10, 2021. Included in the
lengthy agenda
is final approval of proposed rule changes regarding teacher contracts. ATPE submitted public comments last week in support of the proposed changes, which implement recent legislation and reflect recommendations from ATPE and other stakeholders. The changes improve the decision-making guidelines SBEC can use when determining the sanction for an educator who abandons their contract.  
Read ATPE's comments on the contract abandonment rules
here
. Also, stay tuned to Teach the Vote for an update on next Friday's SBEC meeting, which will cover additional topics such as virtual observation and the EdTPA performance assessment pilot.  
---
CONGRESS
: In Washington, D.C., lawmakers passed a temporary funding bill late Thursday to prevent a looming government shutdown, and President Joe Biden signed the stopgap measure into law today. The legislation ensures the federal government can continue to operate through Feb. 18, 2022.  
ATPE continues to urge Congress to address the Windfall Elimination Provision (WEP) in federal law that reduces many educators' Social Security benefits. We encourage our members to
use our quick tools on Advocacy Central
(ATPE member login required) to send a message to their members of Congress in support of the WEP legislation.  
---
CURRICULUM:
On Thursday, Senate Bill (SB) 3 that passed during the Legislature's second special session this year took effect. The bill largely replaces its predecessor from the regular session, House Bill (HB) 3979, which has been characterized by some as a bill to prevent "Critical Race Theory (CRT)" from being taught in Texas public schools. The new law under SB 3 changes key language that affects teachers' pedagogical practices while eliminating a long list of items the State Board of Education (SBOE) would have been forced to add to the social studies curriculum standards (TEKS).  
Notably, SB 3 changes the law so that
all
teachers are subject to its provisions regarding classroom discussions of any "widely debated and currently controversial issue of public policy or social affairs." Instead of approaching such topics
from "diverse and contending perspectives," as was required by HB 3979, SB 3 states that these issues must be explored "objectively and in a manner free from political bias." Additionally, SB 3 clarifies that teachers are not prohibited from teaching the TEKS, that the new law creates no private cause of action against educators, and that teachers can still have students write letters to elected officials as long as they don't influence the content of those communications.  
The Texas Education Agency (TEA) released an
informational side-by-side
of the two curriculum bills before Thanksgiving but has yet to offer any further guidance. ATPE's Member Legal Services Department has written
this blog post
offering additional explanations of SB 3 and the changes that took effect this week.  
---
ELECTIONS
: The shakeups continue as candidate filing for the 2022 Texas primary elections remains open for 10 more days, and announcements are flowing in from candidates and officeholders. This week, another education leader joined the growing list of legislators who won't return next session:
Sen. Larry Taylor
(R-Friendswood), who has chaired the Senate Education Committee since 2015 and been a member of the Legislature, first serving in the House, since 2003. According to
this reporting
by the
Texas Tribune
, Taylor's exodus was partly inspired by
Rep. Mayes Middleton
's (R-Wallisville) interest in running for the seat. Middleton has already filed to run to replace Taylor in the Senate and will not return to the Texas House.  
Chairman Taylor joins four other state senators who are not returning: Sens. Dawn Buckingham (R-Lakeway), Eddie Lucio Jr. (D-Brownsville), Jane Nelson (R-Flower Mound), and Kel Seliger (R-Amarillo). The list of members not returning to the Texas House also increased this week to include
Rep. Jeff Cason
(R-Bedford). Cason's House District 92 became more Democratic-leaning as a result of redistricting, prompting Cason to announce this week that he, too, would not seek re-election. Cason joins 25 other House members who have announced they will not seek re-election.  
As a reminder, March 1, 2022 is primary election day – when voters will choose who will be on the general election ballot in November and when most race outcomes are really decided. Recent redistricting decreases the competitiveness of many races in Texas, so those who win their primaries are extremely likely to win in the November 2022 general election.  
---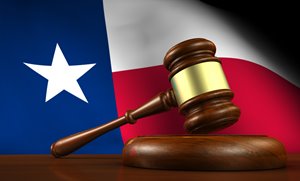 COVID-19:
On Wednesday, the U.S. Fifth Circuit Court of Appeals temporarily blocked a previous federal court order that allowed school districts to require face coverings. As we
previously reported on Teach the Vote
, U.S. District Judge Lee Yeakel issued an injunction last month against enforcement of Gov. Greg Abbott's ban on school mask mandates. The lower court reasoned that the statewide mask ban violated the rights of students with disabilities because it hampered their ability to safely attend school in person.  The appellate court ruling this week reverses that injunction, meaning the governor's executive order banning local school mask requirements is back in effect for now. The Fifth Circuit will hold a later hearing on whether the mask ban should remain in effect permanently or be overturned. Meanwhile, the mask debate is also being litigated in state courts through multiple lawsuits.
Related
: The
Texas Tribune
's Brian Lopez reported this week on the difficulties schools are facing as they attempt to remediate students following the effects of the COVID-19 pandemic. Staffing challenges, especially with the implementation of a new law requiring accelerated instruction for students who failed or did not take a required STAAR test last year, are plaguing many Texas public schools. Read more in the article
republished here
on Teach the Vote.  
---
ATTENDANCE:
ATPE last week shared input with the Texas Education Agency (TEA) on its new Student Attendance Accounting Handbook (SAAH), proposed as an
amendment to Commissioner's Rules in 19 TAC §129.1025
. ATPE's feedback includes suggestions regarding accounting for student attendance in light of changes to virtual education laws, absences due to illness, and other factors. Read ATPE's written comments on the SAAH
here
.  
ATPE also joined 19 other education groups weighing in collectively on part of the SAAH that would change the requirements for charter schools to report on their enrollment of students residing outside the charter's approved geographic boundary. The change could make it harder to determine if charters are violating the terms of their approval by TEA and the State Board of Education to operate. Read the joint comments on the charter-related rule
here
.  
---

TRS:
The Teacher Retirement System (TRS) released
a new brochure
today that helps education employees navigate employment after retirement. The brochure outlines "employment after retirement" (EAR) restrictions and exceptions, including for those who become substitute teachers or tutors.  
Texas Legislature, Congress | Federal, COVID-19, Curriculum | Instruction, TEA | Commissioner | SBOE, School Safety, Educator Compensation | Benefits, Testing | Accountability
08/26/2022
The ATPE Governmental Relations team recaps the past week's education news, legislative and election updates, and regulatory developments.
School Finance, Retirement | TRS | Social Security, Texas Legislature, Congress | Federal, Elections, Curriculum | Instruction, TEA | Commissioner | SBOE, Privatization | Vouchers, Deregulation | Charter Schools
11/11/2022
Today's post from the ATPE lobby team features election results, loan forgiveness news, TRS resources, voucher updates, thanks to our veterans, kudos, and more.
School Finance, Educator Preparation | Certification, Retirement | TRS | Social Security, Texas Legislature, Curriculum | Instruction, Privatization | Vouchers, School Safety, Educator Compensation | Benefits
03/24/2023
ATPE testifies against vouchers at marathon Senate Education Committee hearing, plus House committees hear bills on student restraint, curriculum, pre-k certification, and more.