Teach the Vote's Week in Review: April 29, 2022

Teach the Vote
Educator Preparation | Certification Retirement | TRS | Social Security Texas Legislature Congress | Federal COVID-19 Elections TEA | Commissioner | SBOE Educator Compensation | Benefits
Date Posted: 4/29/2022
It's been a busy week in Texas public education! The ATPE Governmental Relations team recaps this week's education news, legislative and election updates, and regulatory developments. Read about TRS news, major votes by SBEC, the first interim meeting of the House Public Education Committee, and more.
---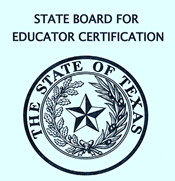 SBEC:
The State Board for Educator Certification (SBEC) met Friday, April 29, and took
a final vote
on replacing the current EC-12 Pedagogy and Professional Responsibilities (PPR) certification exam with Pearson's nationally developed edTPA performance assessment. ATPE testified against the change and joined with more than 620 organizations and individuals opposing the move. Read
ATPE's written testimony here
. Ahead of Friday's meeting,
The Texas Tribune
's Brian Lopez also interviewed ATPE Lobbyist Andrea Chevalier and wrote about the arguments for and against edTPA
in this article
. Despite documented
concerns with both the edTPA exam and the way it has been rolled out in Texas
, the board voted to approve the switch with one dissenting member, counselor Bena Glasscock. The rule change still faces another review by the State Board of Education (SBOE) at that board's June 14-17 meeting.  
In a separate agenda item, SBEC members also discussed possible alternatives to edTPA, spurred by a request from former board chair Dr. John Kelly at the last SBEC meeting.
ATPE's Chevalier offered testimony
on draft rule text suggested by the Texas Education Agency (TEA) to explore other performance assessment options. The board decided it will bring the item back up for discussion at its July meeting rather than beginning formal rulemaking.  
Also, SBEC members rejected a proposed settlement agreement with the state's largest alternative certification provider, A+ Texas Teachers/Texas Teachers of Tomorrow, over its failure to meet state accountability standards. As we mentioned on our blog last week, the for-profit educator preparation program (EPP) did not correct all the deficiencies found in its five-year continuing approval review in 2021 and entered into settlement negotiations with TEA to avoid having its authority to operate revoked by SBEC. ATPE Governmental Relations Director Jennifer Mitchell 
submitted written testimony
to the board stressing the importance of upholding rigorous standards for EPPs to ensure certification candidates receive the mentoring and support they need to become successful teachers. ATPE also questioned whether the terms of the proposed settlement would enable TEA and SBEC to determine if the deficiencies had been corrected. SBEC members agreed, saying A+ Texas Teachers should be held to higher expectations for rule compliance and that prospective applicants to their program should be aware of the EPP's probationary status. TEA will attempt to negotiate a revised settlement agreement with the program for the board for review in July.  
Finally, SBEC voted Friday to approve a clearinghouse that guides districts in determining how often educators should receive certain mandatory training.
ATPE's Chevalier testified on the proposal
, advocating clarity and practicality. The clearinghouse is the result of the 2021 ATPE-supported Senate Bill 1267 to streamline training requirements. Stay tuned to Teach the Vote early next week for a full recap of Friday's SBEC meeting from Chevalier.  
---

TRS:
State leaders announced Thursday that Texas plans to allocate $435 million of its federal COVID-19 relief funds to the Teacher Retirement System (TRS) to offset pandemic-related increases in TRS-ActiveCare premiums. Read more about the announcement and ATPE's press statement in response to the news
in this blog post
.  
The decision about the funding came as the TRS Board of Trustees was meeting this week. The board announced that the extra federal funding would ensure educators face no ActiveCare insurance premium hikes in the 2022-23 school year. As ATPE Senior Lobbyist Monty Exter
told the Dallas Morning News
Friday, the use of the federal funding will help teachers avoid "a pretty whopping increase because of the COVID-related costs."  
TRS board members also discussed expectations for future pension fund investment returns and the launch of the new
MyTRS
web portal. Read more about the meeting in
this blog post from Exter
.  
---
INTERIM
: The Texas House Public Education Committee met Tuesday for its first hearing of the 2022 interim. Speaker Dade Phelan has tasked the committee with studying
11 interim charges,
two of which the committee discussed this week: The impact of migrant children on the public education system and the impact of Russia-linked investments within the portfolio of the Permanent School Fund (PSF).  
The committee also heard an update from Texas Education Commissioner Mike Morath, who presented an overview of school funding and test results. Responding to questions about the teacher shortage, Morath shared his hopes that programs such as the Teacher Incentive Allotment (TIA), Reading Academies, and the transition to the edTPA certification exam would improve teacher retention. Members of the committee voiced educators' concerns about the burdensome nature of the reading academy training and the ever-growing cascade of paperwork requirements. Read more about the House Public Education Committee meeting
in Monty Exter's blog post
.  
---
COMMISSION
: The
Texas Commission on Virtual Education
met in Austin Wednesday to continue its charge of studying virtual education as required under last year's House Bill (HB) 3643 by Rep. Ken King (R-Canadian). View archived video of the meeting
here
. The commission once again heard invited testimony only, this time from representatives of virtual education programs in other states. The witnesses hailed from states such as Arizona, Florida, and Tennessee, and included a mix of charter schools and vendors. Many of the featured programs offered hybrid instruction – which includes a classroom component – as opposed to online-only models. The commission's next meeting is scheduled for May 25.  
---
ELECTIONS:
Early voting began Monday for the uniform local elections taking place May 7, in which voters may choose school board trustees, elect local officials such as mayor or city council members, consider school bond proposals, and weigh in on other local matters. Voters statewide also have two proposed constitutional amendments on the ballot – both pertaining to property tax exemptions that could affect revenue for public schools. Learn more about the May 7 elections with
these resources from the Texas Educators Vote coalition
.  
Don't forget that there are
two elections happening in the month of May
. Runoffs for the Republican and Democratic party primaries will be held May 24. Use ATPE's Teach the Vote
candidate search tools
to learn more about those vying for the Texas Legislature, State Board of Education, and certain statewide offices. Teach the Vote candidate profiles include voting records, responses to the ATPE Candidate Survey, links to related blog posts, and other information to help voters discover the candidates' views on public education.  
---
Texas Legislature, Congress | Federal, COVID-19, Curriculum | Instruction, TEA | Commissioner | SBOE, School Safety, Educator Compensation | Benefits, Testing | Accountability
08/26/2022
The ATPE Governmental Relations team recaps the past week's education news, legislative and election updates, and regulatory developments.
School Finance, Retirement | TRS | Social Security, Texas Legislature, Congress | Federal, Elections, Curriculum | Instruction, TEA | Commissioner | SBOE, Privatization | Vouchers, Deregulation | Charter Schools
11/11/2022
Today's post from the ATPE lobby team features election results, loan forgiveness news, TRS resources, voucher updates, thanks to our veterans, kudos, and more.
School Finance, Educator Preparation | Certification, Retirement | TRS | Social Security, Texas Legislature, Curriculum | Instruction, Privatization | Vouchers, School Safety, Educator Compensation | Benefits
03/24/2023
ATPE testifies against vouchers at marathon Senate Education Committee hearing, plus House committees hear bills on student restraint, curriculum, pre-k certification, and more.