Teach the Vote's Week in Review: April 1, 2022

Teach the Vote
School Finance Educator Preparation | Certification COVID-19 Curriculum | Instruction TEA | Commissioner | SBOE Educator Compensation | Benefits
Date Posted: 4/01/2022
No April Fools! The ATPE Governmental Relations team recaps this week's education news, legislative and election updates, and regulatory developments.
---
FUNDING: Gov. Greg Abbott and the Texas Education Agency (TEA) announced a finance adjustment this week that will help mitigate funding losses for districts due to low attendance. The agency said the adjustment will apply to all districts and charters automatically during the financial settle-up process toward the end of the year. Regarding attendance rates, TEA will use the better of current-year numbers or 2019-20 numbers for the first four six-week periods of this school year. The adjustment does not impact enrollment, which was also down at the beginning of the year in many districts due to COVID-19. Along with other factors, enrollment numbers and attendance rates both determine school funding.
 
ATPE Executive Director Shannon Holmes praised the funding flexibility, which ATPE has been advocating since the start of the school year. "This is just one example of support Texas educators need as they finish out another unimaginably difficult school year," said Holmes. 

ATPE Senior Lobbyist Monty Exter spoke with CBS Austin about the changes. Exter said while we are grateful for the additional relief, "[the adjustment is] still going to cut into school budgets, compared to a true 'hold harmless,' which says that we're going to go back to pre-pandemic enrollment rates in addition to attendance rates so that we can hold funding steady."
 
---

READING ACADEMIES: Planned changes to Reading Academies announced by TEA last week and reported here on Teach the Vote caused buzz throughout the education community.  Over 40 Teach the Vote readers commented on our article last Friday, providing further insights from the field and raising important questions.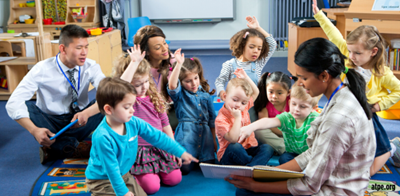 The agency's announcement of plans to offer exemptions, test-out options, and streamlined content is directly responsive to ATPE's pleas for the state to offer such relief to educators struggling to meet the requirements in their spare time. However, many teachers called the move "too little, too late." Educators who have been subject to the training requirements, school district employers, and providers of the training are now eagerly waiting for TEA to share additional details on the changes, including specific parameters of any available exemptions and the timeline for those changes to take effect. TEA has webinars about the changes starting next week.  

The Texas Tribune also wrote about the Reading Academies and ATPE members' reported difficulties with the program in an article republished on Teach the Vote today. Read more about the latest Reading Academies developments in today's blog post from ATPE Governmental Relations Director Jennifer Mitchell and Lobbyist Andrea Chevalier.
 
---
ELECTIONS: There are two important elections coming up in May. The first, on Saturday, May 7, will give voters the chance to weigh in on local school board races, school bonds, other local elections such as mayor or city council, and two statewide constitutional amendments. The deadline to register to vote in this election is next Thursday, April 7.
 
On Tuesday, May 24, all voters have the opportunity to vote in either the Republican or Democratic primary runoff elections for statewide offices and several district seats. For more information, visit bit.ly/Vote-in-May.
 
---
VIRTUAL ED: The Texas Commission on Virtual Education held its second meeting this week, hearing invited testimony only from various virtual education providers. As reported in this blog post by ATPE Lobbyist Mark Wiggins, the providers touted virtual education and asked for additional funding, while at the same time admitting brick-and-mortar educational settings were better for most students.
 
---

MENTAL HEALTH: The Houston Chronicle reported this week that it had investigated mental health services and supports provided to students in Texas public schools. The results were alarming – for the past decade, no district has had the recommended ratio of school counselors, social workers, nurses, or psychologists. The impacts of COVID-19 have only worsened students' mental health, with the U.S. Centers for Disease Control and Prevention (CDC) reporting that mental health-related emergency room visits by kids increased 31% during the first year of the pandemic.
 

ATPE has long advocated for increased mental health resources for public school students and staff. Though the legislature could mandate (instead of merely recommending) provider ratios in schools, such a change would be difficult to implement without adequate funding. Outside of the school, other factors such as health insurance and strategic community connections between districts and mental health providers also make a big difference in whether students' needs are met.
 
---
TASK FORCE: On March 7, Gov. Greg Abbott directed TEA to establish a Teacher Vacancy Task Force to examine public education staffing challenges. ATPE wants to help as many educators as possible by sharing their feedback with TEA. ATPE members, we want to know what YOU would tell the task force about why educators are leaving the profession. Either record a short video (select videos will be shared on social media), or complete this quick form to tell us why you think educators are leaving the profession.
 
---
Texas Legislature, Congress | Federal, COVID-19, Curriculum | Instruction, TEA | Commissioner | SBOE, School Safety, Educator Compensation | Benefits, Testing | Accountability
08/26/2022
The ATPE Governmental Relations team recaps the past week's education news, legislative and election updates, and regulatory developments.
Educator Preparation | Certification, Texas Legislature, Educator Rights, Curriculum | Instruction, TEA | Commissioner | SBOE, Deregulation | Charter Schools, School Safety
03/29/2023
The committee met Tuesday, March 28, 2023, and ATPE testified on several bills. Votes on pending bills were also taken.
School Finance, Texas Legislature, School Safety
03/28/2023
The House Select Committee on Youth Health and Safety heard several bills Monday, March 27, 2023, intended to address school shootings.