Teach the Vote's Week in Review: Sept. 2, 2022

Teach the Vote
Date Posted: 9/02/2022
The ATPE Governmental Relations team recaps the past week's education news, legislative and election updates, and regulatory developments. 
---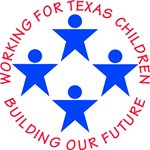 SBOE: The State Board of Education (SBOE) punted an overhaul of the Texas Essential Knowledge and Skills (TEKS) curriculum standards for social studies in a vote Friday that fell mostly along party lines.
Senate Bill (SB) 3, which the Texas Legislature passed in 2021, placed restrictions around the discussion of potentially controversial issues in all public school classrooms and ordered the SBOE to make changes to the social studies curriculum standards by Dec. 31, 2022. The deadline coincided with a broader review and revision of the social studies TEKS already underway.
Content advisors and workgroup volunteers, most of whom are Texas teachers, spent hundreds of hours drafting a revised social studies TEKS framework that the board tentatively approved at its last meeting. An updated draft framework released before this week's meeting came under fire from conservative interest groups over vague accusations it reduced the emphasis on Texas history and contained elements of "critical race theory."
After several hours of testimony in opposition to the draft on Tuesday, the SBOE voted to scrap the draft and proceed with a bare-bones framework based on the existing TEKS with only minor changes that would satisfy the minimum statutory requirements of SB 3. The board voted to postpone a broader overhaul of the social studies TEKS until as late as 2025 and use some of the workgroup's suggestions as a starting point for future K-8 social studies revisions.
The board will meet again at the end of September to ensure the pared-down revision is completed in time to meet the SB 3 deadline. Members tasked the Texas Education Agency (TEA) staff with drafting the revised standards rather than the workgroup and granted staff the latitude to use the workgroup draft as a starting point.
"Today's decision, simply put, is disrespectful to Texas public educators," ATPE Executive Director Shannon Holmes said in a statement following Friday's vote.
"The State Board of Education has wasted the time of the volunteer educators who spent hundreds, if not thousands, of hours revising state standards as members of the Social Studies TEKS work groups," said Holmes. "No one wants to return to the days when the SBOE tried to remove educators from the curriculum development process. Our member-written legislative program is clear: The SBOE should incorporate educator input whenever the TEKS are revised. We will fight to ensure that the promise made by some board members is kept and educators remain at the table. The curriculum-writing process must not be usurped by political winds."
Friday's vote formalized a similar vote held after Tuesday's testimony. The board heard an update from TEA Commissioner Mike Morath on Wednesday that focused on the latest A-F school accountability ratings. You can read more in this post by ATPE Lobbyist Mark Wiggins.
---
ELECTIONS: Campaigns are heating up as we are nearing the 60-day mark before the November general election, with several statewide candidates beginning to drop their first television commercials. While Nov. 8 may still seem eons away, election-related deadlines have a way of sneaking up on us. Some important dates coming up include:
Recommended submission date for student election workers: Sept. 9
Last day to register: Oct. 11
Vote-by-mail application DUE: Oct. 28
Early voting: Oct. 24–Nov. 4
Educator Voting Day: Thursday, Oct. 27
Election Day: Tuesday, Nov. 8
---
STUDENTS: One way students can engage in the elections process, and earn a little extra cash in the process, is to sign up to be a student election worker. The requirements are straightforward. Student applicants must be at least 16 years old, be U.S. citizens who are enrolled in a public, private, or qualified homeschool, and must also have the consent of their parents/legal guardians, as well as their school principal, and complete any required election worker training.  For those hired to work, the benefits are many. Student election clerks are paid for their service, with some counties paying up to $17 an hour. In addition, by working as student election clerks, students get hands-on experience with democracy at the grassroots level. The application to serve as a student election worker can be found here. Even though there is no statutory deadline to apply the secretary of state recommends students send in their application at least 60 days prior to Election Day, which this year is one week from today. 
---

TRS-CARE: The Teacher Retirement System of Texas (TRS) reports that they are "excited to be on the road, once again, with its health vendors." TRS, along with UnitedHealthcare, Blue Cross Blue Shield of Texas, SilverScript, and CVS Caremark, will host 11 free in-person fairs, starting on Sept. 20 through Oct. 20, 2022. They will be travelling across the state this fall to conduct this series of health fairs exploring retiree health benefits in locations around the state. 
As in prior years, TRS will also continue to host virtual webinars in addition to the in-person health fairs. Retirees can attend these for a deeper look at their 2023 plan health benefits and get answers to their questions.  
Please visit TRS Health Care Events for dates, locations, registration links and more.
School Finance, Texas Legislature, Curriculum | Instruction, TEA | Commissioner | SBOE, Privatization | Vouchers
02/03/2023
The SBOE squeezed a four-day meeting into two, and most legislative activity was canceled this week due to a winter storm. Read more from ATPE Governmental Relations.
Texas Legislature, TEA | Commissioner | SBOE, Privatization | Vouchers, Deregulation | Charter Schools
02/03/2023
Texas Gov. Greg Abbott swore in six new members at the State Board of Education's February 2023 meeting.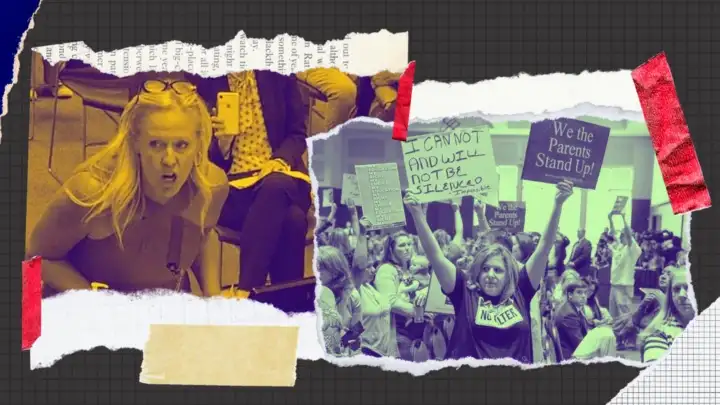 Privatization | Vouchers
02/01/2023
"The public good? Sounds like Marxism." Read more from guest writer Joel Nihlean.