Teach the Vote's Week in Review: Oct. 28, 2022

Teach the Vote
Elections Privatization | Vouchers Deregulation | Charter Schools Testing | Accountability
Date Posted: 10/28/2022
The ATPE Governmental Relations team recaps the past week's education news, legislative and election updates, and regulatory developments.
---
ELECTION
: The election is here! Yesterday we celebrated
Educator Voting Day
, and many Texas educators shared pictures displaying their "I voted!" stickers. Don't worry if you haven't made it out to vote yet, because
early voting runs through Friday,
Nov. 4.
Visit
VoteTexas.gov
to learn more about early voting, voter ID requirements, and finding your polling places.
As
ATPE Senior Lobbyist Monty Exter reports
, turnout Monday for the first day of early voting did not match the intensity of opening day of the last gubernatorial election in 2018, but the weather certainly didn't help things. While millions of Texans are expected to vote this week, midterm elections are still generally low turnout affairs in the Lone Star State. That means those who show up to vote have an even bigger impact on the outcome of each election. Your vote matters even more!
Make sure and visit the
Candidates
page here at Teach the Vote to research candidates' positions on public education issues. Then head to the polls if you haven't already – and don't forget to take some friends with you!  
---
SBOE
: Competitive races for the State Board of Education (SBOE) are capturing more attention than usual this election year.
The Texas Tribune
's Brian Lopez
wrote an article yesterday
about the similarities between the SBOE contests and local school board races in which "critical race theory" debates and complaints about book content have become key issues. Lopez explained, "In truth, critical race theory is a college-level discipline that... is not taught in elementary or secondary schools in Texas. But that hasn't stopped conservative candidates from keeping an 'anti-CRT' plank from their state education board campaign literature. Two Republican incumbents on the state board lost their primaries to candidates promising to get critical race theory out of classrooms.
Jay Johnson
lost his primary in District 15, in the Panhandle, and
Sue Melton-Malone
lost hers in District 14, covering parts of North Texas."
There is more to the story, as ATPE Lobbyist Mark Wiggins pointed out
in a tweet
. "CRT is what the campaigns are talking about, but that is just surface level," wrote Wiggins. "The actual story is an aggressive play by the charter industry to capture the board that regulates it." Wiggins added,
"The successful challengers were almost entirely financed by unprecedented spending by charter schools, which the @TXSBOE regulates. Always follow the money."
ATPE has been following the money all year. Governmental Relations Director Jennifer Mitchell wrote about the surge in campaign spending in SBOE races earlier this year in a
February 2022 blog post
entitled, "Wealthy donors seek to shape state policy on vouchers, charter schools, and curriculum with big spending in the 2022 Texas primaries." Mitchell was interviewed about her observations for an in-depth feature on the races this week by
Houston Public Media
's Dominic Anthony Walsh. Mitchell shared that candidates are using CRT and other wedge issues to drum up opposition to traditional public schools and convince voters that their tax dollars should be used to fund alternatives, such as charter schools and private schools. Listen to the full news feature
here
.  
---
NAEP
: Results from the National Assessment of Educational Progress (NAEP) released this week show 4th and 8th grade math scores dropped significantly since 2019. Less than half of the students in both grades scored proficient in math. Reading scores remained relatively unchanged, with 30% of 4th graders scoring proficient in 2022 – the same as in 2019.
The Texas scores mirrored nationwide trends, and U.S. Education Secretary Miguel Cardona called the results "appalling and unacceptable." The report also indicated persistent racial disparities in Texas, with Black students scoring 26 percent lower than white students and Hispanic students scoring 21 percent lower. Read more in
this report in the Dallas Morning News
.  
Although NAEP can be a useful measure of student achievement across and between states, it is also important to recognize its limitations. For example, as a snapshot, NAEP, which is only administered every other year and was postponed due to COVID-19 in 2020-21, doesn't tell the complete story. It is true that math scores certainly decreased as a part of COVID-related learning loss. However, based on STAAR test scores, the initial learning loss was much steeper in 2020-21 than what NAEP picked up in first months of 2022, and thanks to the extraordinary efforts of Texas educators, has already significantly rebounded. If the trend line from the 2020-21 to 2021-22 school years continues, Texas educators will close the pandemic learning gap much more quickly than originally anticipated — a herculean feet by Texas educators! 
Related:
The education advocacy group Raise Your Hand Texas released its
"Measure What Matters" report
Tuesday, sharing results of its survey of more than 10,000 Texans about student testing and accountability issues. The report criticizes the state's overreliance on the State of Texas Assessment of Academic Readiness (STAAR) in its flawed A-through-F accountability grading system for schools, adding that the test places too much pressure on students and teachers. 
---
LOANS:
An important deadline is only days away for some student loan borrowers seeking relief. Late last year, the U.S. Department of Education
announced changes
to its rules for the Public Service Loan Forgiveness (PSLF) Program, which offers debt relief to teachers and other public school employees with 10 years of service who meet certain criteria. Traditionally, borrowers have been required to make 120 full, on-time payments on their loan while working for a qualifying employer before being eligible for loan forgiveness. Under the recent changes, borrowers' previously ineligible payments are being allowed to count towards the required 120-payment threshold, but only if borrowers consolidate their loans and
apply for the PSLF before Oct. 31, 2022
.
The Biden administration has said it intends to make the changes permanent, but in the meantime, the Oct. 31 deadline remains in place. Learn more about the program and loan forgiveness options
here
.
We announced
last week on Teach the Vote
that the federal government's larger loan forgiveness program, which is not limited to public servants, launched its new
online application form
. During a speech last Friday, Oct. 21, President Biden said 22 million Americans had already applied for the relief in the first week that the website was live. Friday evening, however, the U.S. Court of Appeals for the 8th Circuit issued a temporary injunction to stop loan cancellations while it considers a lawsuit filed by six state attorneys general against the loan forgiveness program. White House officials quickly said the court order would not prevent anyone from applying for the program in the meantime and that they expect the legal challenge to be resolved quickly.  
---
School Finance, Retirement | TRS | Social Security, Texas Legislature, Congress | Federal, Elections, Curriculum | Instruction, TEA | Commissioner | SBOE, Privatization | Vouchers, Deregulation | Charter Schools
11/11/2022
Today's post from the ATPE lobby team features election results, loan forgiveness news, TRS resources, voucher updates, thanks to our veterans, kudos, and more.
03/21/2023
A week of pro-voucher public relations doesn't change the facts.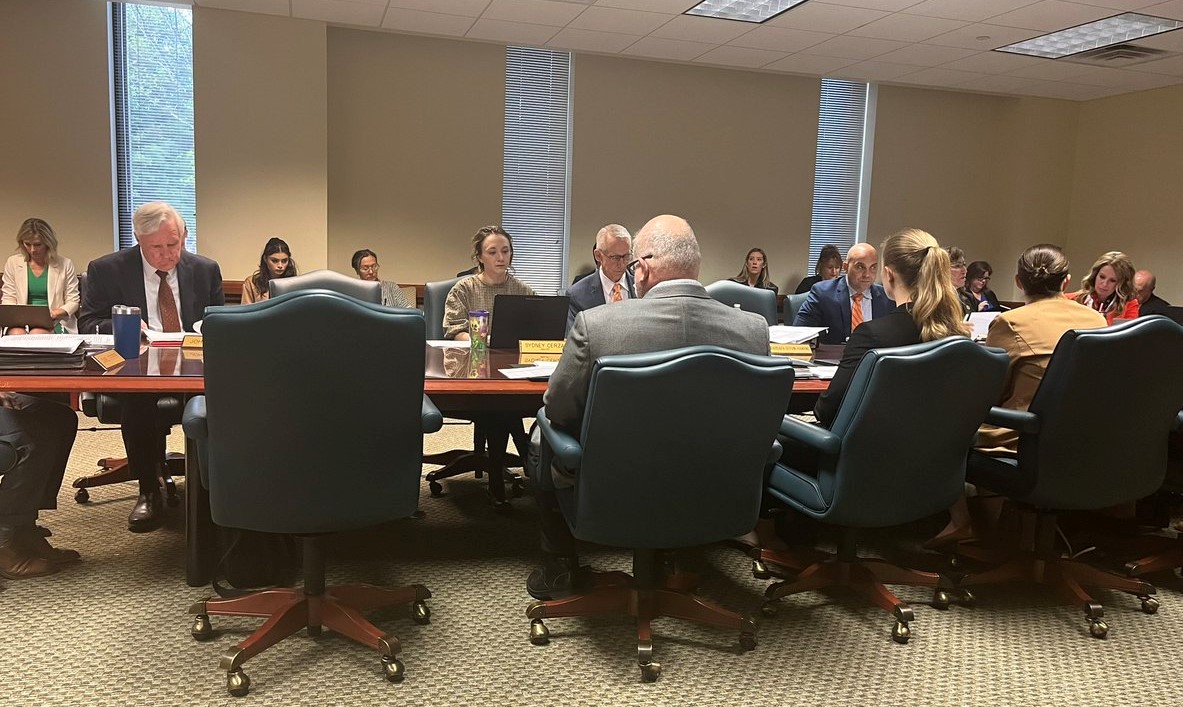 School Finance, Retirement | TRS | Social Security, Texas Legislature, Curriculum | Instruction, TEA | Commissioner | SBOE, Privatization | Vouchers, School Safety, Educator Compensation | Benefits, Testing | Accountability
03/17/2023
The ATPE lobby team looks back at another busy legislative week and previews next week's big committee hearings on private school vouchers, TRS, teacher pay, and more.