Teach the Vote's Week in Review: Nov. 18, 2022

Teach the Vote
Texas Legislature Curriculum | Instruction TEA | Commissioner | SBOE Privatization | Vouchers School Safety
Date Posted: 11/18/2022 | Author: Jennifer Mitchell, CAE
The ATPE Governmental Relations team recaps the past week's education news, legislative and election updates, and regulatory developments.
---
SBOE:
The State Board of Education (SBOE) met this week in Austin for the last time this year. Their work included finalizing a revision to the Texas Essential Knowledge and Skills (TEKS) curriculum standards for social studies. The bare-bones revision implements changes required by Senate Bill (SB) 3, passed in 2021.
The SBOE also approved a set of legislative recommendations for the upcoming session that begins Jan. 10, 2023. The board began preliminary discussions of the recommendations during a committee meeting Wednesday, as ATPE Lobbyist Mark Wiggins
reported on our blog
. The recommendations were finalized today and include a strong anti-voucher statement by the board. By a vote of 11-2, SBOE members urged the Texas Legislature to oppose private school vouchers in all forms.
It was the final meeting for outgoing SBOE Members
Georgina Perez
(D),
Ruben Cortez
(D),
Lawrence Allen, Jr.
(D),
Matt Robinson
(R),
Sue Melton-Malone
(R), and
Jay Johnson
(R) who are finishing out their terms. Six newly elected members will be sworn in when the 15-member board next meets in January:
Melissa Ortega
(D),
L.J. Francis
(R),
Staci Childs
(D),
Julie Pickren
(R),
Evelyn Brooks
(R), and
Aaron Kinsey
(R).
Read more about the SBOE meeting in
this Teach the Vote blog post
.  
---
SPED:
The
Texas Commission on Special Education Funding
met Monday, and its agenda included a discussion of private school vouchers for students in special education. Specifically, the commission heard invited testimony only about Education Savings Account (ESA) vouchers, which would force students in special education to surrender protections under federal and state law while asking
parents to pay for services their children are entitled to receive free of charge within the public school system. Special education advocates and experts testified during the meeting and debunked several of the popular myths espoused by voucher supporters. Read more about the hearing in
this blog post from ATPE's Wiggins
. View an archived video of the meeting
here
. The commission plans to vote on final recommendations to the Legislature at its next hearing.
Related
: The
Texas Commission on Virtual Education
has also been meeting throughout the year to develop recommendations for the upcoming legislative session. The commission's next hearing is scheduled for Nov. 30.  
---
BILLS
: Although the legislative session won't start until January, the bill prefiling period began Monday, Nov. 14. Well over 1,000 bills have been prefiled already with many of them relating to public education, House bill numbers 1-20 and Senate bill numbers 1-30 are reserved – typically used for bills that reflect the highest priorities of each chamber's leadership – and none of those bills had been filed yet as of midday Friday.
Among noteworthy bills filed already are measures to fund schools based on enrollment rather than attendance, a proposal to require that content ratings be supplied for books sold to school districts, and numerous bills to limit or abolish property taxes that are used to fund public schools. Gov.
Greg Abbott
(R) has said he wants the Legislature to devote half of the state's funding surplus for tax relief. A few bills calling for private school vouchers have also been prefiled.
Senate Bill (SB) 176
by Senator-Elect
Mayes Middleton
(R-Wallisville) establishing the "Texas Parental Empowerment Program" and
House Bill (HB) 619
by Rep.
Matt Shaheen
(R-Plano) both would offer private school vouchers by way of a tax credit program.
Related: The Texas Tribune
hosted an event in Lubbock this week on "The Future of Rural Texas," which included a panel discussion Friday about education in rural schools. State Rep.
Ken King
(R-Canadian) was one of the panelists and spoke about the prospects for voucher legislation in 2023. King said he viewed such a proposal as "dead on arrival," and he criticized attacks on teachers and uproar over critical race theory (CRT) as an attempt by members of the far right to make vouchers seem favorable. Archived video from the event will be available soon at
texastribune.org/events/
.  
---
RULES
: The Texas Education Agency (TEA) has announced it will hold a Dec. 5 hearing on a proposed new Commissioner's Rule for school safety. The rule would require schools to comply with facility safety requirements, including securing doors and installing panic buttons. TEA says grants to school districts could help them defray the costs of upgrading their facilities to comply with the rule. Public comments are also being accepted through Dec. 12 via the TEA website. Read more about the proposal
here
.  
TEA is also accepting public comments through Dec. 5 on a proposed rule concerning school counselors. SB 179, supported by ATPE and passed by the Legislature in 2021, requires school district policies to provide that counselors shall spend at least 80% of their time on counseling, as opposed to other duties such as testing-related activities. Districts must also assess their compliance with the policy on an annual basis. The new commissioner's rule implements that new law by specifying the criteria and documentation that is required as part of the district assessment. Find more detail on the rule
here
.  
---
ATPE:
Did you know ATPE members have access to exclusive tools to help them provide input to legislators, policymakers, and researchers? Using
Advocacy Central
, members can connect with their elected officials and communicate with them about the issues they care about, such as compensation, student testing, voucher threats, and more. It's also a great place to look up and track bills at the state or federal  level. ATPE also provides our members with "
Opportunities to Share Feedback
" through research, testimony, and stakeholder
committees.  Log into your ATPE web account and check out these tools today.  
ATPE State President Stacey Ward, State Vice President Jayne Serna, and Executive Director Shannon Holmes were guests of the Missouri State Teachers Association at their annual convention this week.
ATPE thanks our members who signed up to take part in our Teacher Trot Virtual 5K Fun Run/Walk next week. Good luck to all the participants!
The ATPE state office will be closed Nov. 23-25 for Thanksgiving, so we'll have no Week in Review blog post next week. We wish all our readers a happy Thanksgiving!  
---
School Finance, Educator Preparation | Certification, Retirement | TRS | Social Security, Texas Legislature, Curriculum | Instruction, Privatization | Vouchers, School Safety, Educator Compensation | Benefits
03/24/2023
ATPE testifies against vouchers at marathon Senate Education Committee hearing, plus House committees hear bills on student restraint, curriculum issues, pre-k certification, and more.
03/23/2023
The Texas Senate Education Committee heard overwhelming opposition to school vouchers in a marathon hearing Wednesday, March 23.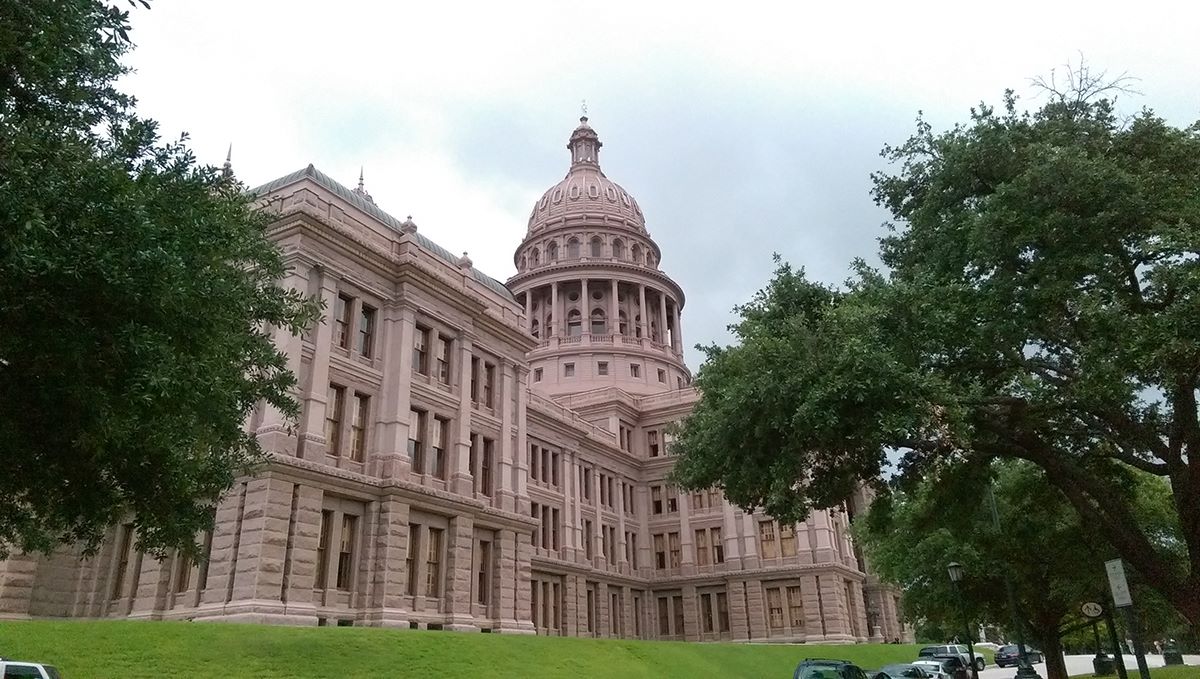 Educator Preparation | Certification, Texas Legislature, Curriculum | Instruction, Privatization | Vouchers, School Safety, Testing | Accountability
03/23/2023
The pace at the Capitol noticeably increased this week, including in the House Public Education Committee where ATPE testified on several bills.