Teach the Vote's Week in Review: Dec. 9, 2022

Teach the Vote
Date Posted: 12/09/2022
The ATPE Governmental Relations team recaps the past week's education news, legislative and election updates, and regulatory developments.
---
WEP:
Representatives of ATPE, the Texas Retired Teachers Association (TRTA), and the Mass Retirees are hosting a
press conference
at the U.S. Capitol next week to
urge Congress to reform Social Security
. The groups have been urging U.S. House Ways and Means Committee Chairman Richard Neal (D-Mass.) and Ranking Member Kevin Brady (R-Texas) to advance a bill that will address the Windfall Elimination Provision (WEP) that reduces Social Security benefits for millions of public employees. Read more in this Teach the Vote blog post.  
Earlier this week, ATPE Senior Lobbyist Monty Exter joined TRTA Executive Director Tim Lee for an online discussion of the WEP reform push. They spoke about why this month is the most opportune time to pass a bipartisan compromise bill that would repeal and replace the WEP, and they explained that passing a WEP bill this year would not diminish efforts to lobby for full repeal of both the WEP and the Government Pension Offset (GPO) in the future. Check out an
archived video of the discussion here
.  
ATPE urges all our members to continue to reach out to members of Congress asking them to address the WEP and GPO. We know that many educators tried but were unable to send email to Chairman Neal last week due to the very high volume of messages being sent. If your email does not go through, you can try calling his office at (202) 225-5601. ATPE members can use 
Advocacy Central
to contact elected officials via phone, email, or social media. (Member login is required.)  
---
SBEC:
The State Board for Educator Certification (SBEC)
met today and got an update on Texas Teachers of Tomorrow (also known as A+ Texas Teachers), the state's largest educator preparation program (EPP) that has been on probation for failing to comply with multiple SBEC rules. As part of a settlement agreement in July, the Texas Education Agency (TEA) assigned a monitor to review the program's efforts to correct the deficiencies, but A+ Texas Teachers remained out of compliance. The monitor testified at Friday's meeting about the extensive review process that was undertaken.
Now the agency is again recommending revocation and the case is headed to the State Office of Administrative Hearings (SOAH). TEA legal staff explained it may be early 2024 before SBEC has a chance to review the administrative law judge's findings and make a final decision. Meanwhile, A+ Texas Teachers will remain on accredited-probation status and can continue operating and accepting certification candidates. If the program eventually closes, TEA staff assured the board that other EPP programs are prepared to pick up additional candidates and supply the new teachers needed to satisfy the demands of the market.
SBEC also revisited a controversial plan to replace the state's Pedagogy and Professional Responsibilities (PPR) certification exam with the national edTPA performance assessment administered by Pearson. SBEC tried to implement the rule change earlier this year, but the State Board of Education (SBOE) vetoed it, echoing concerns from ATPE and other stakeholders about edTPA. Despite the reprobation, SBEC is charging ahead with a very similar proposal that will make edTPA the required certification exam by the 2024-25 school year.
The board held a lengthy discussion on exceptions and potential alternatives to edTPA, such as a year-long teacher residency program that would substitute for the assessment and exempting CTE and fine arts teachers from taking edTPA. TEA suggests creating a new PPR exam for those fields. Ironically, ATPE and other stakeholders have suggested creating a new PPR for everyone, which SBEC has rejected.
ATPE submitted written testimony reiterating our concerns about edTPA and urging SBEC to postpone rulemaking until after the legislative session. Other stakeholders who are also members of the Texas Coalition for Educator Preparation (TCEP) echoed our concerns in comments to the board, noting there will almost certainly be new legislation that affects teacher preparation and certification. ATPE and other TCEP members have also urged the board to consider embedding performance assessments into the EPP curriculum rather than as a certification requirement.
TEA will draft rule language for the board to vote on in the spring to execute the move to adopt edTPA as a certification requirement. The board today directed TEA staff to explore other performance assessments already in existence or the potential for creating a new Texas-based performance assessment that may be offered as an alternative to edTPA. SBEC Chair Jean Streepey told fellow board members it may be hard to get the SBOE to approve another SBEC rule adopting edTPA unless alternatives are also considered. It would take several years, however, to make such alternatives available, and in the meantime, EPPs will be forced to change their programs to align with edTPA as the default assessment.  
---
TRS: The Teacher Retirement System (TRS) Board of Trustees
met this week for the last time in 2022. The board heard updates on the newly opened TRS branch office in El Paso and progress on the agency's move to its new consolidated Austin headquarters. TRS also shared its annual actuarial valuation report with the board, offering a yearly snapshot of the health of the pension fund. For more on the report and links to the board meeting materials, read
this blog post by ATPE Senior Lobbyist Monty Exter
.  
---
BONDS:
The state's
Permanent School Fund (PSF)
that helps school districts get the lowest interest rates possible on bonds is at risk of hitting a debt ceiling that could require more money from taxpayers. The $56 billion state endowment, funded through real estate holdings and investment revenue, helps districts secure lower interest rates through a bond guarantee. The PSF program ensures lenders who buy school bonds will be repaid by the state if the school district cannot meet the obligation.
Read more about the issue from The Texas Tribune
.  
---
HOUSE:
The Texas
House Republican Caucus
voted Saturday to endorse Speaker
Dade Phelan
(R-Beaumont) for another term, with only six members voting in opposition. Results of the secret ballot have not been made public. Also this week, the
House Democratic Caucus
elected Rep.
Trey Martinez Fisher
(D-San Antonio) as its new chair. Martinez Fisher will succeed Rep.
Chris Turner
(D-Grand Prairie), who chaired the caucus through several legislative sessions. The
Mexican American Legislative Caucus
(MALC) elected state Rep.
Victoria Neave
(D-Dallas) as its chair.  
---
COUNSELORS
: ATPE submitted feedback to the Texas Education Agency (TEA) on a
proposed commissioner's rule for tracking how school counselors spend their time
. The rule is intended to implement Senate Bill (SB) 179 that the Legislature passed in 2021 to require school district policies that ensure counselors shall spend at least 80% of their time on counseling duties. The bill requires school districts to assess their compliance with the policy on an annual basis, and the proposed commissioner's rule calls for a standardized reporting protocol. ATPE supported SB 179 but expressed concerns that the proposed rule from TEA may create more paperwork and reporting burdens for counselors than are necessary to comply with the law.
Read ATPE's comments here
.  
---
SAFETY:
TEA held a public hearing Monday on a
proposed commissioner's rule for school facility upgrades to improve safety
, such as requirements for securing doors and installing panic buttons. TEA says grants to school districts could help them defray the costs of complying with the rule. The agency is also accepting written public comments on the rule through Dec. 12. Read more about the rule proposal 
here
.  
---
SUMMIT:
The Texas Senate Hispanic Caucus, chaired by Sen. Jose Menendez (D-San Antonio), hosted its annual
Latino Summit
last weekend, in which ATPE Lobbyist Mark Wiggins moderated a panel discussion on PK-12 education policy. The panel featuring Rep.
Mary Gonzalez
(D-Clint) and other education advocates touched on a wide variety of topics from curriculum to private school vouchers. Wiggins steered the panel through a robust discussion of the impact of vouchers on the special education population and the school finance system in general.  
---
TIKTOK:
Gov.
Greg Abbott
(R) issued a directive to state agencies this week to prevent the use of
TikTok
on government-issued devices. The governor alleged the video sharing app raised cybersecurity concerns due to its ownership by Chinese company ByteDance, Ltd. Read more in
this article by The Texas Tribune.
---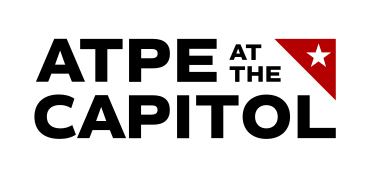 ATPE: 
Registration is now open for
ATPE at the Capitol
, our political involvement training and lobby day event held during each legislative session. Exclusively for ATPE members, the event is taking place Feb. 20-21 at the Austin Marriott Downtown and the Texas State Capitol.
Learn more and register at atpe.org/aatc.
---
CSEDWEEK: Dec. 5-11 is
Computer Science Education Week
. ATPE celebrates those who work in computer science education and encourages educators to use this opportunity to invite students to learn more about computer science. Find additional resources at
csedweek.org
.
06/02/2023
The HB 100 voucher scheme dies at the end of regular session, plus a special session and the TEA takeover of Houston ISD begin.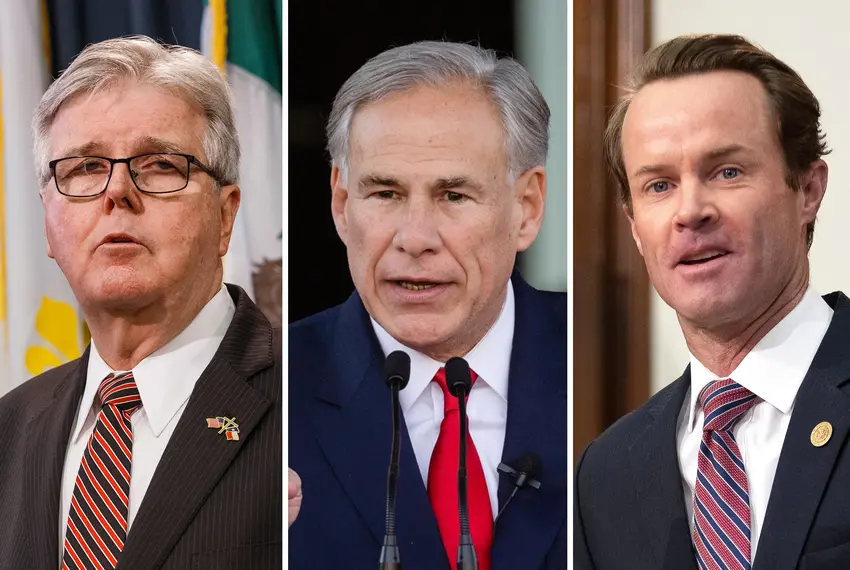 06/01/2023
Always happy to castigate the Texas House, Patrick breaks form to criticize the governor as misinformed and unsympathetic toward homeowners.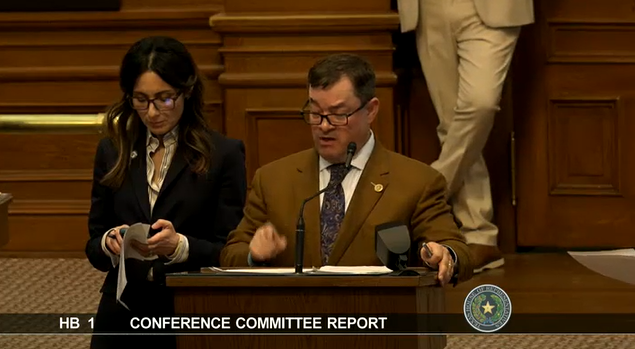 School Finance, Retirement | TRS | Social Security, Texas Legislature, Privatization | Vouchers, Educator Compensation | Benefits
05/30/2023
HB 100 was a casualty of a breakdown in communications between the House and Senate as the regular session drew to a close.