Teach the Vote's Week in Review: Dec. 2, 2022

Teach the Vote
Date Posted: 12/02/2022
The ATPE Governmental Relations team recaps the past week's education news, legislative and election updates, and regulatory developments.
---
WEP:
ATPE and the Texas Retired Teachers Association (TRTA) have partnered with a Massachusetts retiree association for a year-end push in Washington, D.C., for
Social Security reforms
. The groups are urging U.S. House Ways and Means Committee Chairman Richard Neal (D-Mass.) and Ranking Member Kevin Brady (R-Texas) to send a bill to the floor to address the
Windfall Elimination Provision (WEP)
in federal law that reduces Social Security benefits for millions of public employees when they retire. Read more in
this Teach the Vote blog post
.
ATPE Senior Lobbyist Monty Exter will join TRTA Executive Director Tim Lee for an online discussion of the WEP reform push on
Monday, Dec. 5, at 4 p.m. (CST).
Watch the event live on
YouTube
or
Facebook
.
If you are an ATPE member, you have access to exclusive tools on 
Advocacy Central
 to communicate with your elected officials. Log into your ATPE web account today to take part in our campaign to push for WEP reform at the federal level. You can also use Advocacy Central to view and track bills at the state or federal level.  
---
LEGISLATURE: Lt. Gov. Dan Patrick (R)
held a press conference at the state capitol Wednesday to share his legislative priorities for 2023. The list included property tax relief, school security, educator compensation, parental rights, and other concerns. Patrick also shared the Legislative Budget Board's vote earlier that same day to set a 12.33% cap on how much of the state's available revenue the Legislature can spend next session.  
The lieutenant governor's priorities were presented as broad concepts, and Patrick said it would be up to legislators to flesh out the details in any bills that are filed. ATPE issued a press statement urging lawmakers to include educators in the development of those bills.
Read more, including the statement from ATPE Executive Director Shannon Holmes, in
this blog post from ATPE Governmental Relations Director Jennifer Mitchell
.  
---
VIRTUAL
: The 
Texas Commission on Virtual Education
 met Wednesday, Nov. 30, to discuss a draft of the report it is required to submit to legislators ahead of the next legislative session. The report includes findings and policy recommendations based on eight meetings held over the course of 2022 and is intended to serve as the starting point for legislation concerning virtual education next session.
In general, the draft report recommends removing the guardrails intended to prevent large-scale expansion of full-time virtual programs to a broader population of students. The COVID-19 pandemic and previous research have shown most students do not perform well in a full-time virtual environment. You can take a look at the draft in
this blog post by ATPE Lobbyist Mark Wiggins.
---
COURT:
 ATPE has been reporting recently on litigation that has stalled the Biden administration's plan for a massive
student loan debt relief
program. The Supreme Court of the United States announced this week it will hear arguments in the case in February 2023.  
---
SUMMIT:
The Texas Senate Hispanic Caucus, chaired by Sen. Jose Menendez (D-San Antonio), is hosting its annual
Latino Summit on Saturday, Dec. 3.
ATPE Lobbyist Mark Wiggins will be moderating a panel discussion on PK-12 education policy from 9 to 10 a.m. (CST) Saturday. The panel will feature representatives from other organizations engaged in education policy work, including Rep.
Mary Gonzalez
(D-Clint) and the Mexican-American School Boards Association (MASBA).
The summit is free and open to the public. Watch Wiggins and the education panel, as well as panels on other issues, by
registering here
.  
---
RULES
: The Texas Education Agency (TEA) is accepting public comments through Dec. 5 on a
proposed commissioner's rule concerning school counselors
. SB 179, supported by ATPE and passed by the Legislature in 2021, requires school district policies to provide that counselors shall spend at least 80% of their time on counseling, as opposed to other duties such as testing-related activities. Districts must also assess their compliance with the policy on an annual basis. The proposed commissioner's rule attempts to implement that new law by imposing new recordkeeping and reporting requirements for counselors and school districts. Find more detail on the rule and how to submit comments 
here
.
Also, TEA will hold a public hearing Monday, Dec. 5, on another
proposed commissioner's rule for school facility upgrades to improve safety
, such as requirements for securing doors and installing panic buttons. TEA says grants to school districts could help them defray the costs of complying with the rule. In addition to the opportunity for in-person testimony Monday, the agency is accepting public comments through Dec. 12 via the TEA website. Read more about the proposal 
here
.  
---
ELECTION:
Candidate
Adam Hinojosa
(R) this week requested a recount of the recent general election results for
Texas Senate District 27
. Hinojosa lost that race by a 659-vote margin to Senator-Elect
Morgan LaMantia
(D). The recount request covers only three of the eight counties in that Senate district, "where large numbers of paper or mail-in ballots were cast," according to Hinojosa. In a statement responding to the request, LaMantia said, "We are confident our victory will be affirmed and that the [recount] process will instill in a watchful public even greater confidence in the strength of our election systems."  
---
ATPE: 
Registration is now open for
ATPE at the Capitol,
our political involvement training and lobby day event held during each legislative session. Exclusively for ATPE members, the event is taking place Feb. 20-21 at the Austin Marriott Downtown and the Texas State Capitol. Learn more and register
here
.
ATPE thanks our members who participated in our Teacher Trot Virtual 5K Fun Run/Walk over the week of Thanksgiving.  
---
SPED
: Today is
Special Education Day!
This is a day that commemorates the signing of the Individuals with Disabilities Education Act. Thank you to all the educators in special education!   
---
06/02/2023
The HB 100 voucher scheme dies at the end of regular session, plus a special session and the TEA takeover of Houston ISD begin.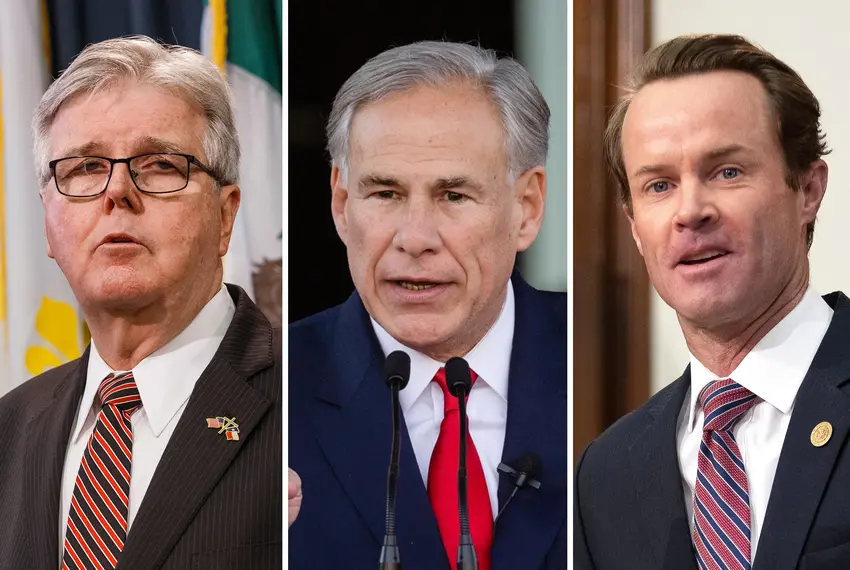 06/01/2023
Always happy to castigate the Texas House, Patrick breaks form to criticize the governor as misinformed and unsympathetic toward homeowners.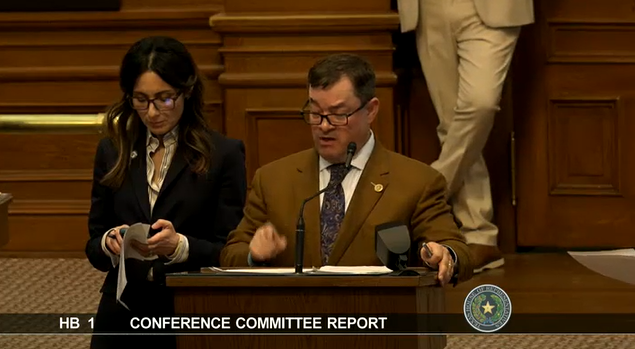 School Finance, Retirement | TRS | Social Security, Texas Legislature, Privatization | Vouchers, Educator Compensation | Benefits
05/30/2023
HB 100 was a casualty of a breakdown in communications between the House and Senate as the regular session drew to a close.