Teach the Vote's Week in Review: Dec. 16, 2022

Teach the Vote
School Finance Retirement | TRS | Social Security Texas Legislature Congress | Federal Curriculum | Instruction TEA | Commissioner | SBOE Privatization | Vouchers Deregulation | Charter Schools School Safety
Date Posted: 12/16/2022
The ATPE Governmental Relations team recaps the past week's education news, legislative and election updates, and regulatory developments.
---
WASHINGTON:
Representatives of ATPE, the Texas Retired Teachers Association (TRTA), and the Mass Retirees traveled to Washington, D.C., this week to urge Congress to pass
Social Security reform legislation
by the end of the year. The groups hosted a press conference at the U.S. Capitol Wednesday and were joined by U.S. Reps. Richard Neal (D-Mass.), Kevin Brady (R-Texas), Sheila Jackson Lee (D-Texas), Jodey Arrington (R-Texas), and Lance Gooden (R-Texas). ATPE State President Stacey Ward and Senior Lobbyist Monty Exter represented ATPE at the event.  
The U.S. House Ways and Means Committee oversees all legislation pertaining to Social Security. It is currently chaired by Neal, but that will change in January when Republicans assume control of the U.S. House. Brady is the ranking member of the committee, but he is retiring at the end of this term. Both Neal and Brady have filed legislation that would repeal and replace the Windfall Elimination Provision (WEP) that reduces Social Security benefits for millions of public employees.  
"Nothing is not an option" was the stakeholders' message to lawmakers in Washington this week. All the participating groups support a full repeal of both the WEP and the Government Pension Offset (GPO) in federal law, and Chairman Neal said during the press conference he would be willing to vote for a full repeal measure. However, neither the House nor Senate leadership has shown an appetite for voting on a costly full repeal of both provisions. On the other hand, there has been momentum behind efforts to pass a bipartisan compromise that would replace the WEP with a more equitable formula in the meantime.  
"Everything or nothing is a false choice," said Ward at Wednesday's press conference. "'We've had nothing for too long. Nothing is no longer enough."  
ATPE encourages educators to continue contacting members of Congress and urging them to address Social Security now. ATPE members can use
Advocacy Central
to contact their elected officials via phone, email, or social media. (Member login is required.)
Read more about Wednesday's press conference in
this blog post from ATPE Governmental Relations Director Jennifer Mitchell
. For additional coverage of the event and the ongoing Social Security deliberations in Washington, check out these articles from
Roll Call
and
Spectrum News 1
.
---
FEDERAL:
With a potential government shutdown looming, Congress passed a stopgap measure to keep the federal government running for one more week. President Joe Biden signed the
temporary funding resolution
into law today, which now gives Congress until next Friday, Dec. 23, to pass a more comprehensive spending measure. As discussed above, ATPE and other stakeholder groups are lobbying for WEP repeal language to be included in such an omnibus spending bill.  
---
SPED: The Texas Commission on Special Education Funding
held its final meeting today to adopt recommendations for the legislature to consider in the upcoming session. The commission was formed in response to 2021 legislation by Rep.
Dan Huberty
(R-Kingwood) aimed at improving funding for students in special education. The commission held a lengthy discussion at the start of the meeting about what process should be used for adopting the report.
Commission members Huberty, Sen.
Judith Zaffirini
(D-Laredo), and Rep.
Mary Gonzalez
(D-Clint) opposed a recommendation in the draft report calling for the legislature to consider enacting Education Savings Account (ESA) vouchers. As the author of the commission's enabling legislation, Huberty told his fellow members, "My intent was never to adopt an ESA in a report that was supposed to be about special education." Huberty, who is finishing out his final term in the Texas House, also read a written statement into the record urging the state to fund gaps in the public education system instead of diverting revenue to private entities through an ESA voucher.
ATPE issued a press statement immediately after Friday's vote by the commission. In the statement, Executive Director Shannon Holmes called the voucher recommendation "gravely concerning" and reiterated our association's opposition to any kind of voucher that drains money from the public education system. Read ATPE's press statement on the commission's vote
here
.  
Related: The Kentucky Supreme Court this week
struck down
that state's private school voucher law as unconstitutional. The Kentucky legislature had recently enacted the law creating tax credit "scholarships" that could be used for students' private school tuition. Similar proposals have been filed as legislation for the Texas legislature to consider when it meets in January.
---
RECOMMENDATIONS
: ATPE is one of 21 education groups that have submitted joint
recommendations to the Texas Legislature for improving charter school ethics and oversight
in 2023. The five recommendations are for the state to:
Guarantee parents' rights and the right to informed choice
Safeguard public funds: eliminate conflicts of interest and misuse of public funds
Educate all children and guarantee all students access
Guarantee parents and taxpayers a voice in charter expansion
Provide fair funding for public schools
Read the full report to lawmakers here.

Related: View ATPE's Legislative Priorities for the 2023 legislative session here.
 
---
VIRTUAL: The Texas Commission on Virtual Education approved its final report this week containing recommendations on the expansion of full-time virtual schools. The commission was created by 2021 legislation by Rep. Ken King (R-Canadian), and its members faced a December 31 deadline for submitting their report to the 88th Texas Legislature, which meets in January.

The final report adopted Wednesday contained relatively minor changes to a draft report reviewed by commission members in November. Sen. Royce West (D-Dallas) followed up on his previous request that the Texas Education Agency (TEA) verify the report contained no voucher language. Members also engaged in an important discussion about transparency after State Board of Education (SBOE) Member Pam Little (R-Fairview) raised the idea of SBOE oversight of new full-time virtual programs. Read more in this post by ATPE Lobbyist Mark Wiggins.
 
---

SAFETY: ATPE submitted comments earlier this week to TEA on a proposed commissioner's rule for school facility upgrades to improve safety, such as requirements for securing doors and installing panic buttons. TEA says grants to school districts could help them defray the costs of complying with the rule. However, the projected cost of the improvements far exceeds the grant funds available. Read ATPE's feedback on the rule proposal here. ATPE members can use Advocacy Central to send a message to lawmakers about funding school safety needs in the upcoming legislative session.
 
---
ATPE: Registration is open for ATPE at the Capitol, our political involvement training and lobby day event held during each legislative session. Exclusively for ATPE members, the event is taking place Feb. 20-21 at the Austin Marriott Downtown and the Texas State Capitol. ATPE at the Capitol will feature training sessions, Q&A with a panel of legislators, opportunities to engage with the media, visits to legislative offices, and an optional evening fundraising event. There is no registration fee for ATPE members to attend, and travel incentives are available. Learn more and register at atpe.org/aatc.
 
---

HOLIDAY: The ATPE state office will be closed for the holidays Dec. 19, 2022, through Jan. 2, 2023. We will reopen for business Tuesday, Jan. 3. We wish our readers a relaxing holiday and all the best in 2023!


06/02/2023
The HB 100 voucher scheme dies at the end of regular session, plus a special session and the TEA takeover of Houston ISD begin.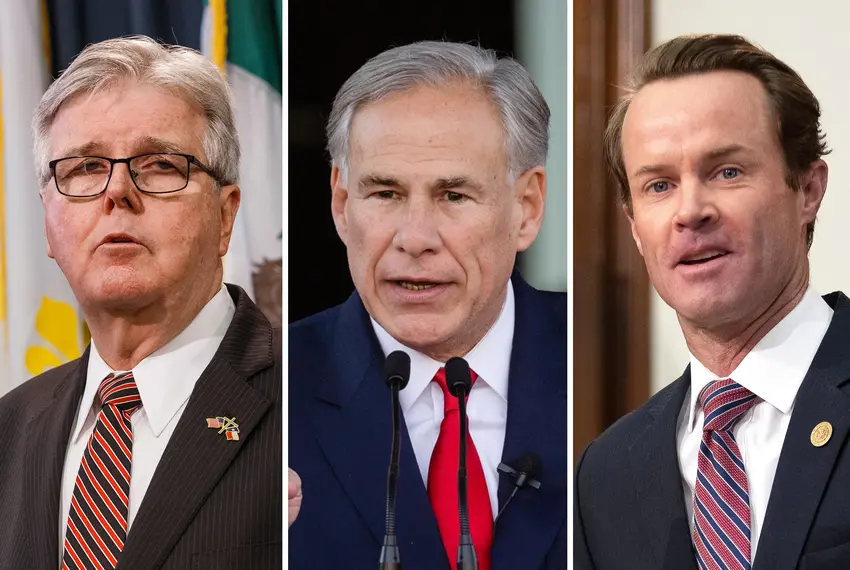 06/01/2023
Always happy to castigate the Texas House, Patrick breaks form to criticize the governor as misinformed and unsympathetic toward homeowners.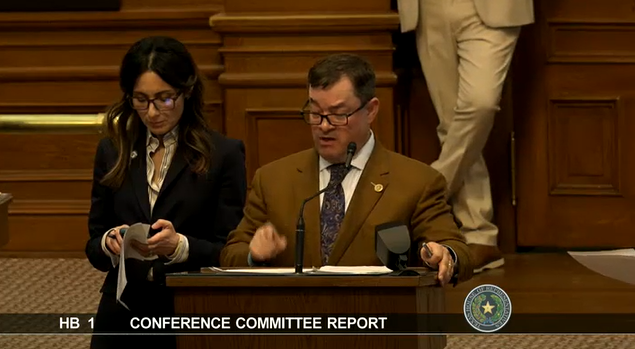 School Finance, Retirement | TRS | Social Security, Texas Legislature, Privatization | Vouchers, Educator Compensation | Benefits
05/30/2023
HB 100 was a casualty of a breakdown in communications between the House and Senate as the regular session drew to a close.