Teach the Vote's Week in Review: Aug. 19, 2022

Teach the Vote
Texas Legislature Congress | Federal COVID-19 Elections Curriculum | Instruction TEA | Commissioner | SBOE Privatization | Vouchers School Safety Educator Compensation | Benefits Testing | Accountability
Date Posted: 8/19/2022
The ATPE Governmental Relations team recaps the past week's education news, legislative and election updates, and regulatory developments.
---
A-F:
The Texas Education Agency (TEA) released the
latest school accountability ratings Monday
. Public school districts and campuses are rated on an A-through-F scale each year. Because of the effects of the COVID-19 pandemic, the Legislature passed a bill in 2021 calling for schools to be labeled with A, B, or C grades only, or be shown as "Not Rated," rather than assigned D or F ratings.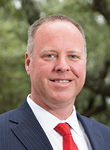 ATPE Executive Director Shannon Holmes addressed the ratings, calling them "cause for pride" in a statement
posted to Teach the Vote
earlier this week. "In the first A-F ratings release since 2019, 25% of districts and 33% of campuses improved their letter grades, which reflects the tremendous collaboration between all school staff and parents to help students recover from the learning disruptions and emotional ramifications of the COVID-19 pandemic," said Holmes. "Although we continue to believe the success of a campus or district cannot be adequately measured by a letter grade based primarily on a singular test, these 2022 accountability ratings do provide a snapshot into the multifaceted services and support our public schools provide to the children of Texas. Much work remains to be done, but these results are a positive sign. We must keep our eye on the ball and support the public schools that serve all children and are the backbone of our communities."  
---
LEGISLATURE:
Posters bearing the phrase "In God We Trust" are popping up in school buildings across Texas as a result of the passage of Senate Bill (SB) 797 by state Sen.
Bryan Hughes
(R-Mineola) during the 2021 legislative session. The bill went into effect last year and requires each school to display in a prominent
place a poster bearing the words "In God We Trust" if one is either donated to the school or purchased from outside donations. Read more in
this article by The Texas Tribune
.  
Retiring state Rep. James White (R-Hillister) formally resigned from the Legislature this week, leaving a vacancy in the chairmanship of the House Committee on Homeland Security and Public Safety. The committee's purview includes addressing topics such as mass violence and has met multiple times in the wake of the Uvalde school shooting. White ran unsuccessfully for Texas Agriculture Commissioner earlier this year.  
---
MEDIA:
ATPE Lobbyist Andrea Chevalier recently
spoke with
CBS DFW 11
on the teacher shortage. Chevalier shared the results of ATPE's
Let Us Teach
 teacher vacancy survey and report. Reporter Andrea Lucia highlighted responses to ATPE's survey that detail the reasons for growing frustrations among teachers. Chevalier noted that, while teaching is a calling for some, it doesn't give license for the state to take advantage of teachers. ATPE is calling upon state leaders to increase educator pay and reduce teacher workloads.  
ATPE's Shannon Holmes spoke to Austin's KVUE News about school safety initiatives affecting Central Texas schools.
In the extended news feature
, Holmes spoke favorably of school security audits but added that lawmakers and policymakers must continue to look for ways to "make our campuses secure but welcoming to students."  
---
IRS:
Save your receipts, even for your classroom Lysol wipes! The Internal Revenue Service (IRS) announced this week that teachers can now deduct $300 of out-of-pocket classroom expenses for 2022. The original limit of $250 was set 20 years ago in 2002, which is equivalent to over $400 in 2022 dollars due to inflation. The IRS stated it would increase the $300 limit in $50 increments in future years based on inflation adjustments.  
Those eligible for the deduction include public and private K-12 teachers, instructors, principals, teachers' aides, and counselors who spend 900 hours or more at school (which is a little over 22 40-hour work weeks, so any full-time educator likely meets this threshold). Additionally, married couples filing jointly who are both educators can deduct up to $600 in expenses (max $300 each). For more information, including eligible expenses, see the IRS announcement
here
.  
Related
: A recent study found that Texas teachers spend more out of their own pockets for classroom supplies than teachers in any other state. The
Houston Chronicle
reported on the findings here
, including a prediction that our state's teachers collectively will spend about $298 million on school supplies this year.  
---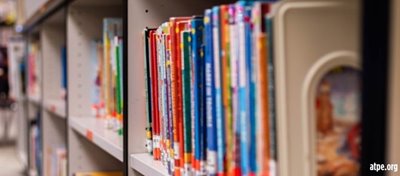 BOOKS:
Keller ISD removed 41 books from their libraries and classrooms this week, including all versions of the Bible and Anne Frank's Diary. Each book on the list had been challenged and reviewed last year, but these are now to be reviewed again based on a newly adopted board policy following the election of three new school board members. The new policy gives school board members the power to accept or reject any materials. In nearby Frisco ISD, Rep.
Jared Patterson
(R-Frisco) is challenging a number of books he believes are "graphic and obscene" and should be removed from shelves. Read more
here
from
The Dallas Morning News
.  
The school library debate, combined with allegations of critical race theory and indoctrination, is fueling the push for private school vouchers among some politicians. Read more in
this reporting
by
The Texas Tribune
.  
---
FORUMS:
The group Pastors for Texas Children is hosting two upcoming events in which the Republican and Democratic nominees for lieutenant governor — incumbent 
Dan Patrick
 (R) and repeat challenger 
Mike Collier
 (D) — are invited to discuss public education issues. The first forum is scheduled for Aug. 24 in Lubbock, followed by another forum in Amarillo on the 25th. Both events will take place from 11:30 a.m. to 1 p.m., and registration info can be found 
here
.  
---
MAGAZINE:
The Fall 2022 issue of
ATPE News
was released today and is viewable
online
. Read about successful mentoring in Gilmer ISD, award-winning music education in Seguin ISD, mental health, and your rights after being attacked in the classroom. Also, explore an interactive timeline of controversial legislation across the nation, and get inspired to advocate and vote by reading our
Your Voice
column about the culture war entangling public education.  
---
SXSW EDU:
ATPE has proposed a session entitled "Politics, the Public, and the Public Educator" for SXSW EDU in March 2023. You can help shape the agenda for the major education conference by voting for your favorite session proposals in the SXSW PanelPicker. The deadline to vote is Sunday, Aug. 21. Read more about our proposal and how to vote
here
.  
---
Texas Legislature, Congress | Federal, COVID-19, Curriculum | Instruction, TEA | Commissioner | SBOE, School Safety, Educator Compensation | Benefits, Testing | Accountability
08/26/2022
The ATPE Governmental Relations team recaps the past week's education news, legislative and election updates, and regulatory developments.
School Finance, Retirement | TRS | Social Security, Texas Legislature, Congress | Federal, Elections, Curriculum | Instruction, TEA | Commissioner | SBOE, Privatization | Vouchers, Deregulation | Charter Schools
11/11/2022
Today's post from the ATPE lobby team features election results, loan forgiveness news, TRS resources, voucher updates, thanks to our veterans, kudos, and more.
School Finance, Texas Legislature, Curriculum | Instruction, TEA | Commissioner | SBOE, Privatization | Vouchers
02/03/2023
The SBOE squeezed a four-day meeting into two, and most legislative activity was canceled this week due to a winter storm. Read more from ATPE Governmental Relations.