Teach the Vote's Week in Review: Aug. 5, 2022

Teach the Vote
Texas Legislature Curriculum | Instruction TEA | Commissioner | SBOE Privatization | Vouchers School Safety Testing | Accountability
Date Posted: 8/05/2022
The ATPE Governmental Relations team recaps the past week's education news, legislative and election updates, and regulatory developments.
---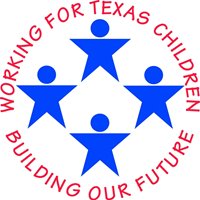 SBOE:
The State Board of Education (SBOE) held a special meeting Monday to continue its review of the Texas Essential Knowledge and Skills (TEKS) curriculum standards for social studies. The board heard input from lawmakers on the implementation of Senate Bill (SB) 3, which ordered changes to the social studies curriculum and instituted sweeping regulations governing the content and conduct of classroom discussions for all Texas teachers. State Sen.
Bryan Hughes
(R-Mineola), the bill's author, told SBOE members the new law does not prohibit teachers from addressing racism and should not force teachers to present the feelings of mass shooters and their victims as equally valid.  
The board's next regularly scheduled meeting is set for the end of August. Members have set a goal of completing the revisions to the social studies TEKS by the end of the year. Read more about this week's hearing in
this article by The Texas Tribune
.  
---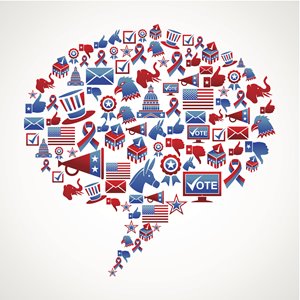 VOUCHERS:
 Texas Gov.
Greg Abbott
(R) has been increasingly focused on supporting private school vouchers in his campaign for reelection, appearing last week with a national school privatization advocate in a post on social media. Polling has consistently shown that a majority of Texans do not support defunding local public schools in order to subsidize tuition for elite private academies in the state's wealthiest communities. Meanwhile, Democratic challenger
Beto O'Rourke
has attacked Abbott's support for vouchers in recent campaign stops and political advertisements, pointing out that schools in conservative rural communities would be the hardest hit if rural tax dollars were redirected to cities like Houston and Dallas. Expect private school vouchers to continue to be a campaign talking point on both sides between now and the November general election.
RELATED: 
The Coalition for Public Schools, of which ATPE is a member, hosted a webinar this week entitled "Legal Aspects of Vouchers." ATPE Senior Lobbyist Monty Exter moderated the presentation by Paige Duggins-Clay, Chief Legal Analyst for the Intercultural Development Research Association (IDRA). Watch archived video and view the slide deck from the webinar
here
.  
---
LEGISLATURE:
Multiple legislative hearings are set for next week, including a Tuesday meeting of the House Public Education Committee. The
agenda
will focus on standardized testing and implementation of House Bill (HB) 3906, passed in 2019. HB 3906 made several changes including breaking the STAAR test into smaller chunks, eliminating the grades 4 and 7 writing tests, prohibiting the administration of STAAR tests on the first instructional day of the week, and requiring a transition to electronic assessments.
Also on Tuesday, the House Select Committee on Youth Health and Safety will
meet jointly
 with the Committee on Homeland Security & Public Safety to hear invited testimony regarding the role of online communications in mass violence scenarios, the role of technology in identifying and mitigating threats of violence, and the study of state needs related to mental health professionals, educators, and other professionals overseeing youth mental health programs and the delivery of those mental health services.
Wednesday's calendar includes a meeting of the House Corrections Committee.
Its agenda
includes a review of last year's HB 30 regarding educational programs offered in the Windham School District.  
---
SHOPPING:
Save some dough on back-to-school shopping during Texas' tax-free weekend! Tax-free shopping began today and continues through Sunday, Aug. 7. Eligible items include school supplies, clothing, footwear, and more, as long as the total sales price is $100 or less. The tax exemption even applies to online and phone purchases. Find more detailed information
here
. 
Save even more by
signing up
for a teacher discount with the H-E-B grocery chain for 20% off school, office, and select household supplies.  
---
12/02/2022
It's December! As ATPE gears up to fight for public education in the Texas legislative session starting next month, we're also pushing Congress to pass an important bill before its session ends.
Retirement | TRS | Social Security, Congress | Federal
12/02/2022
ATPE and retiree groups are urging Congressional leaders to complete negotiations by the end of 2022 on a deal to fix the Windfall Elimination Provision.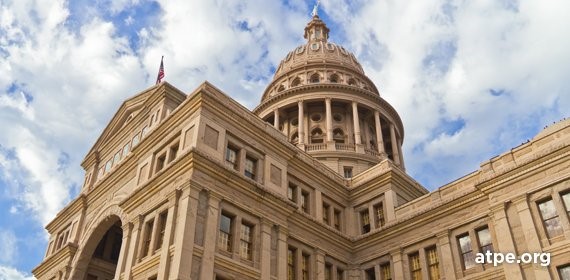 School Finance, Educator Preparation | Certification, Texas Legislature, Curriculum | Instruction, Privatization | Vouchers
12/01/2022
The Texas Commission on Virtual Education met Wednesday to discuss a draft of the commission's findings and recommendations for the 2023 legislative session.