Teach the Vote's Week in Review: Sept. 17, 2021

Teach the Vote
Retirement | TRS | Social Security Texas Legislature COVID-19 Elections Curriculum | Instruction TEA | Commissioner | SBOE Privatization | Vouchers
Date Posted: 9/17/2021
The ATPE Governmental Relations team recaps this week's education news, legislative updates, and regulatory developments.
---
SESSION:
The Texas Legislature will convene at 10 a.m. Monday, Sept. 20, for its third special session. Gov. Greg Abbott's
agenda
for the session includes redistricting, transgender students' participation in UIL athletics, and COVID-19 vaccination mandates. Some legislators are asking Gov. Abbott to broaden the session agenda to allow them to consider modifications to House Bill (HB) 4545, passed during the regular session, which created new accelerated instruction requirements for students who fail STAAR tests. A bill to ease implementation of HB 4545 was considered during the second special session but did not make it to the finish line.  
---
TRS:
The TRS Board of Trustees met Thursday and Friday in Austin. As directed by the Legislature in the recent special session, the TRS board authorized the issuance of a supplemental, 13th check to retirees of up to $2,400 to be delivered in January 2022. Gov. Abbott signed HB 5 from the second special session into law today, which provides the funding for the 13th check.

The TRS board also took action this week on the agency's long-term facilities needs and extended an offer to a new ombuds to replace the interim TRS ombuds. Read more about the meeting in
this blog post
by ATPE Senior Lobbyist Monty Exter.  
---
ELECTIONS:
Early voting takes place next week for two special elections to fill vacancies in the Texas House. Voters in House District (HD) 118 will choose a new state representative to succeed former Rep. Leo Pacheco (D-San Antonio), who resigned recently. The candidates are Democrats
Katie Farias
,
Desi Martinez
, and
Frank Ramirez, IV
and Republicans
Adam Salyer
and
John Lujan
, who briefly held the HD 118 seat in 2016. With five candidates in the race, a runoff is likely.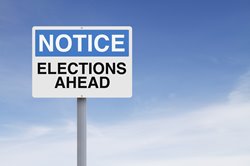 In HD 10, a recent special election resulted in a runoff between former state representative
John Wray (R)
of Waxahachie and
Brian Harrison (R)
of Midlothian. The race has become a showdown over private school vouchers. Wray has been endorsed by Texas Parent PAC, which supports pro-public education candidates who explicitly oppose vouchers, while Harrison touts the endorsement of former U.S. Education Secretary and voucher proponent Betsy DeVos. Read more about the HD 10 runoff in
this blog post
by ATPE Lobbyist Mark Wiggins.
Early voting in both these races begins Monday and runs through Friday, Sept. 24.
Election day is Tuesday, Sept. 28, 2021.
View profiles of the candidates
here
on Teach the Vote.  
---
VACCINES:
Texas lawmakers are expected to consider legislation regarding vaccine mandates when they convene their third special session next week, and the state is already suing one school district that has attempted to require its staff to become vaccinated. At the federal level, President Joe Biden announced plans recently to encourage or even require vaccines in certain employment settings, as
we reported last week
.
ATPE Lobbyist Mark Wiggins
spoke with KVUE
this week about the issue vaccination requirements in school districts, noting that "around 80% of [ATPE] members have already followed the advice of health care experts and gotten vaccinated. And I think that shows that educators understand what it's going to take to get our schools back up and running in a safe way."
As Texas educators navigate the rapidly changing COVID-19 landscape and growing questions about vaccine mandates, ATPE is here to help.  In the latest update to our
COVID-19 FAQ and Resources page
, ATPE answers questions about whether school districts can require COVID-19 vaccinations and shares the latest information on how the pandemic is impacting educators.  
---
SOCIAL STUDIES:
On Friday, Sept. 17, Gov. Abbott signed into law Senate Bill (SB) 3, the latest iteration of a civics education bill passed during the second special session. The bill's predecessor, HB 3979 from the regular session, had already gone into effect September 1 when the Legislature voted to modify the law, as we reported here on our blog. Now that the Legislature has enacted the new curriculum laws, the State Board of Education (SBOE) must revise the Texas Essential Knowledge and Skills (TEKS) for social studies, scheduled to be completed next year.
SBOE members nominate educators, parents, business and industry representatives, and employers to serve on work groups to review and make recommended changes to the TEKS. The SBOE is currently accepting applications from educators to serve on social studies TEKS review work groups. Find more information
here
or go straight to the
application
.
Related: Today marks the 234th anniversary of the signing of the U.S. Constitution. Visit the ATPE blog to find resources for observing Constitution Week with your students
here
.
---
BOARDS:
Last week, Gov. Abbott
appointed Bena Glasscock
to the State Board for Educator Certification (SBEC) to fill the counselor seat vacated by Rohanna Brooks-Sykes. Brooks-Sykes has joined the Texas Education Agency to work on mental health. Glasscock is the Child Services Coordinator for Hereford ISD, which is located southwest of Amarillo in the Texas panhandle.
Gov. Abbott also reappointed
Dr. Keven Ellis
(R-Lufkin) to chair the State Board of Education (SBOE), as
announced in a press release today
. Although all 15 SBOE members are elected by voters, Texas law calls for the governor to designate one of the elected members as chair. Ellis has served as SBOE chair since 2019.
---
EDTPA:
Educate Texas, the Texas Education Agency, and the education nonprofit TNTP are partnering to study the experiences educator certification candidates and cooperating teachers have had with the Texas EdTPA pilot. Educators who agree to be interviewed about their experiences with EdTPA, including what went well, challenges they faced, lessons learned, and suggestions for future implementation, will receive an Amazon gift card. Find more info
here
.  
---
Texas Legislature, Congress | Federal, COVID-19, Curriculum | Instruction, TEA | Commissioner | SBOE, School Safety, Educator Compensation | Benefits, Testing | Accountability
08/26/2022
The ATPE Governmental Relations team recaps the past week's education news, legislative and election updates, and regulatory developments.
School Finance, Retirement | TRS | Social Security, Texas Legislature, Congress | Federal, Elections, Curriculum | Instruction, TEA | Commissioner | SBOE, Privatization | Vouchers, Deregulation | Charter Schools
11/11/2022
Today's post from the ATPE lobby team features election results, loan forgiveness news, TRS resources, voucher updates, thanks to our veterans, kudos, and more.
11/23/2022
The ATPE state office is closed Nov. 23-25. We wish you a happy and safe holiday!