Teach the Vote's Week in Review: March 5, 2021

Teach the Vote
School Finance Educator Preparation | Certification Texas Legislature Congress | Federal COVID-19 TEA | Commissioner | SBOE
Date Posted: 3/05/2021 | Author: Jennifer Mitchell
It was another busy week for the education community with major developments regarding COVID-19 and school funding. Here's a summary of the week's developments at the state and federal level from ATPE Governmental Relations. 
---
Governor Greg Abbott issued a press release Thursday announcing the extension of "hold harmless" protections for school districts worried about losing funding due to drops in student attendance. ATPE and other education groups have been calling for the extension of the hold harmless that applied to the first semester of the school year. The Texas Education Agency updated its attendance and enrollment guidance for school districts shortly after the announcement, explaining the additional protections that are available as long as on-campus student attendance rates have not declined since October. ATPE issued a statement yesterday thanking state leaders for giving the additional funding assurance to districts that are making critical budget decisions this spring. 
---
On Wednesday, the Texas Education Agency (TEA) provided clarification on mask requirements in Texas public schools after Governor Abbott announced Tuesday that he would be lifting the statewide mask mandate and other COVID-19 restrictions next week. The update came after ATPE and other groups criticized the state's failure to provide immediate guidance on whether the governor's announcement would apply to school settings.

As ATPE Governmental Relations Director Jennifer Mitchell wrote in this blog post Tuesday afternoon, the governor made no mention of schools (or educator access to vaccines) during his announcement and did not take any reporters' questions that might have touched on the dilemma for schools. Superintendents across the state quickly issued press statements in response to questions from worried parents and school employees unsure about how district policies on COVID-19 might change after Abbott's announcement. Most districts indicated they were waiting for TEA guidance, which finally came late Wednesday. 

ATPE Senior Lobbyist Monty Exter wrote in this blog post Wednesday that the new TEA guidance clarifies there is still a mask requirement in Texas public schools, but school boards may opt out of the default mask requirement with an official board vote. 
---
The Biden administration issued a directive Tuesday for all states to allow priority access to COVID-19 vaccines for educators, which ATPE has been advocating for since the vaccines first became available. Texas was one of few states that did not include educators in its top priority groups for receiving vaccines — until this week. State health officials responded to the March 2 federal directive by ordering all vaccine providers to immediately make available and administer COVID-19 vaccines to pre-K and K-12 school staff and child care workers. The state is also asking the providers to track the number of school and child care workers who get vaccinated. Read more in this blog post from ATPE Lobbyist Mark Wiggins.
---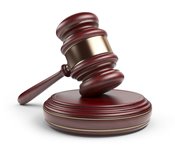 Although the Texas Senate and House budget-writing committees have been meeting for a few weeks already, next week will be the first week for many committees to hold hearings on bills. The House Public Education (HPE) Committee has posted its schedule for a meeting Tuesday, March 9, to hear assorted bills. As of our publication of this blog post, the Senate Education Committee has not yet posted a meeting notice for next week but is also expected to begin hearing bills soon. 
On the HPE agenda for Tuesday is House Bill 547 by Rep. James Frank (R-Wichita Falls) that would require public schools to let home-schooled students participate in their UIL activities. Often referred to as the "Tim Tebow bill," similar legislation has been filed in many previous sessions and opposed by ATPE based on member-adopted positions in our legislative program.  
The HPE committee held an organizational meeting earlier this week to hear invited testimony from Commissioner of Education Mike Morath. Read more about that hearing in this blog post from ATPE Lobbyist Andrea Chevalier.  
---
The U.S. Senate voted to confirm Dr. Miguel Cardona as the new U.S. Secretary of Education on Monday, March 1. The final vote was 64-33, with President Biden's nominee garnering more bipartisan support than his predecessor did four years ago when it took a tie-breaking vote by the vice president to clinch the confirmation of Betsy DeVos. Secretary Cardona is an educator, and you can read more about his background in our prior Teach the Vote blog posts here and here.  
---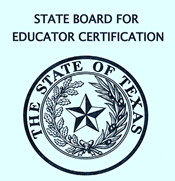 Gov. Abbott this week appointed new members to serve on the State Board for Educator Certification (SBEC). The newly appointed members are public citizen Kyrsten Arbuckle of Austin, who has been a charter school parent volunteer; Buffalo ISD teacher Melissa Isaacs of Jewett; and Dr. Bob Brescia of Odessa, who is described as a Teacher of Record in Ector County ISD and is a former private school CEO. The governor also re-appointed existing SBEC members Emily Garcia, who is the board's designated non-voting representative for alternative certification providers, and Rohanna Brooks-Sykes, who is the designated school counselor representative on the board. New SBEC members are subject to confirmation votes by the Texas State Senate. 
---
Texas Legislature, Congress | Federal, COVID-19, Curriculum | Instruction, TEA | Commissioner | SBOE, School Safety, Educator Compensation | Benefits, Testing | Accountability
08/26/2022
The ATPE Governmental Relations team recaps the past week's education news, legislative and election updates, and regulatory developments.
Educator Preparation | Certification, Texas Legislature, Educator Rights, Curriculum | Instruction, TEA | Commissioner | SBOE, Deregulation | Charter Schools, School Safety
03/29/2023
The committee met Tuesday, March 28, 2023, and ATPE testified on several bills. Votes on pending bills were also taken.
School Finance, Texas Legislature, School Safety
03/28/2023
The House Select Committee on Youth Health and Safety heard several bills Monday, March 27, 2023, intended to address school shootings.