State issues report on educator compensation increases under HB 3

Teach the Vote
Texas Legislature Educator Compensation | Benefits
Date Posted: 10/30/2020 | Author: Andrea Chevalier
Texas Governor Greg Abbott and the Texas Education Agency (TEA) released a new 2019-20 compensation report this week showing the pay increases teachers, counselors, librarians, and nurses received as a result of last session's House Bill (HB) 3.
HB 3, authored in 2019 by Rep. Dan Huberty (R-Kingwood), increased the funding for public schools through a variety of provisions, such as raising the Basic Allotment and increasing the state's Minimum Salary Schedule (MSS). The bill required that at least 30% of a district's funding increase go toward improving compensation, with 75% of that amount dedicated to raising the salaries of teachers, counselors, librarians, and nurses, prioritizing those with more than five years of experience.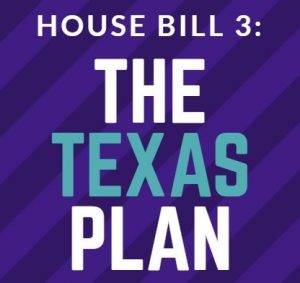 HB 3 also increased the formulas used to calculate the MSS. While this change has not been talked about as much, it was for many educators as big, or even bigger, a driver of any compensation increase they saw as a result of the bill. Increases to the MSS also shifted some of the state's costs associated with payroll, freeing up additional dollars in all districts that could be spent on compensation increases. It is not yet clear based on the information released in this week's new report how much each of these provisions of HB 3 contributed to the overall increases in teacher compensation.
Across the state, teachers with 0-5 years of experience received an average raise of $3,839, and teachers with more than five years of experience received an average raise of $5,215. The report indicates higher average raises in rural regions and in smaller districts across the state.
Read the governor's press release here and find individual district compensation data here. A more detailed analysis of the compensation increases will be forthcoming here on Teach the Vote.
12/02/2022
It's December! As ATPE gears up to fight for public education in the Texas legislative session starting next month, we're also pushing Congress to pass an important bill before its session ends.
Retirement | TRS | Social Security, Congress | Federal
12/02/2022
ATPE and retiree groups are urging Congressional leaders to complete negotiations by the end of 2022 on a deal to fix the Windfall Elimination Provision.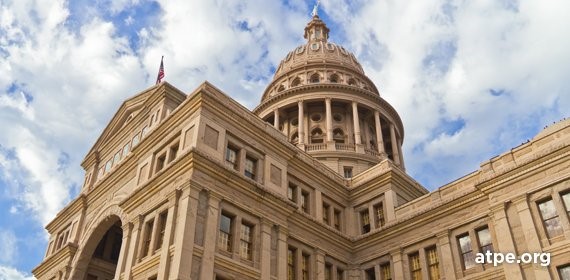 School Finance, Educator Preparation | Certification, Texas Legislature, Curriculum | Instruction, Privatization | Vouchers
12/01/2022
The Texas Commission on Virtual Education met Wednesday to discuss a draft of the commission's findings and recommendations for the 2023 legislative session.