SBEC discusses certification amid COVID-19 and other topics at its December meeting

Teach the Vote
Date Posted: 12/11/2020 | Author: Andrea Chevalier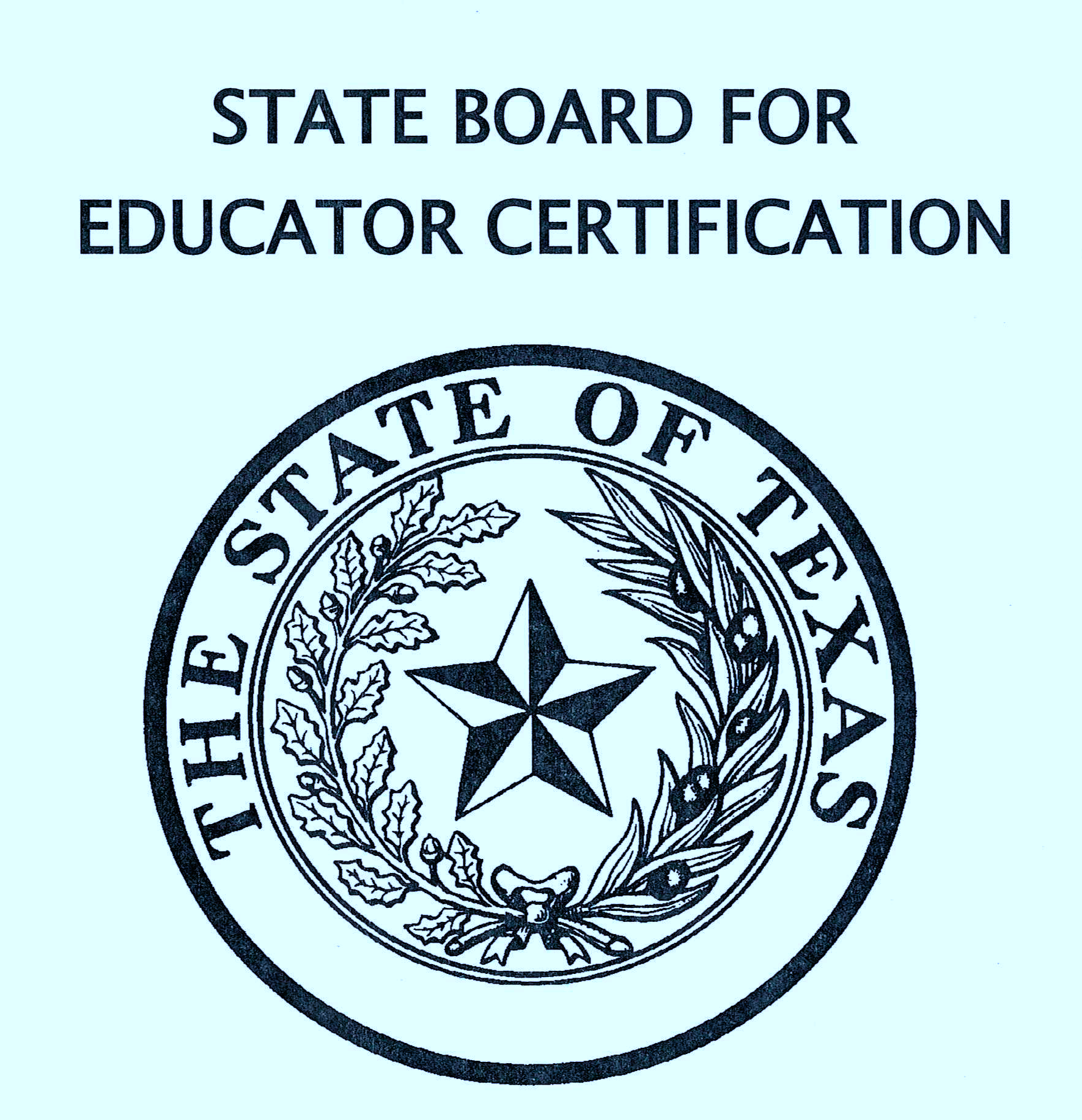 The State Board for Educator Certification (SBEC) met virtually today for its final meeting of the year. The agenda was very short and devoid of controversial items. In opening comments, Ryan Franklin, the Texas Education Agency (TEA) Associate Commissioner for Educator Leadership and Quality, noted that the board's agenda going into a legislative session is typically light, helping to clear room for any upcoming work provided by legislators.
Highlights
While the number of educators issued standard certificates declined recently, COVID-19 waivers caused a dramatic uptick in temporary credentials.
Educator misconduct and contract abandonment cases are down compared to the prior fiscal year.
The board may consider changes to contract abandonment rules next summer.
SBEC approved an extension of the EdTPA pilot program.
Sam Houston State University faculty gave an overview of their "T-TESS pilot," a suggested alternative to EdTPA.
First-year EdTPA data show Texas candidates performing below the national average.
Operational Updates from TEA
To start the meeting, TEA staff presented SBEC with operational updates comparing fiscal year 2019 to fiscal year 2020, which ran Sept. 1, 2019, to Aug. 31, 2020. TEA data showed an overall increase in certification-related activities, which included a 4% decrease in standard certificates issued, a 22% increase in renewals, and a 32% increase in temporary credentials. TEA staff suggested that the surge in renewals was due to those wanting to return to the classroom during the pandemic. Additionally, the increase in temporary credentials was likely due to the governor's waivers due to the pandemic, which allowed for the issuance of probationary and intern certificates without the required examinations. These waivers served just over 14,000 individuals. Unsurprisingly, due to COVID-19, fewer certification exams were administered and fewer waivers of the five-time test limit were issued. TEA anticipates that the decrease in 2020 exams will increase in 2021.
TEA also reported a 15% increase in cases and reports of educator misconduct for the pre-pandemic, first half of fiscal year 2020 (as compared to fiscal year 2019). After the pandemic changed schools and moved many students to remote settings, there was a marked decrease in cases, particularly in the areas of violence in the classroom, inappropriate relationships, and drug- and alcohol-related allegations against educators (e.g., drug use or intoxication on campus). For those who wondered if the digital environment would cause an increase in inappropriate relationships, the data have not yet shown such a trend.
Many also wondered if the pandemic would cause an increase in contract abandonment cases, in which educators leave their contracts after the resignation deadline of 45 days before the first instructional day of the school year. The data also have not shown this trend. For the first quarter of fiscal year 2021, there was a 72% decrease in contract abandonment cases compared to the first quarter of fiscal year 2020 (from 138 to 38 cases). TEA reported that 76% of those 38 contract abandonment cases originated in Houston ISD.
TEA staff noted that the lower numbers could be due to a later first day of school this year, which would push case reporting into the next cycle. But board member and Pearland ISD Superintendent Dr. John Kelly opined that most districts are being responsive to educators who need to leave for a COVID-related decision without opening a disciplinary case. TEA staff agreed that school boards are being responsive and also added that the agency has closed several contract abandonment cases by applying SBEC's rules for "good cause," which consider a serious illness or health condition of the educator or someone close to the educator.
Later in the meeting, TEA staff said they would revisit contract abandonment rules in the summer of 2021. ATPE was involved in previous discussions with TEA about contract abandonment earlier this year, but the board decided not to move forward with any changes.
Action Items
SBEC gave final approval for the year three extension of the EdTPA pilot, which will push the program's review date to Sept. 1, 2022. The extension will allow participating educator preparation programs (EPPs) more time and flexibility in light of the pandemic. Additionally, new EPPs will be allowed to enter into the pilot for year three in February 2021. The EdTPA performance assessment is being piloted as a potential alternative to the Pedagogy and Professional Responsibilities (PPR) exam, wherein candidates take the EdTPA assessment for their certification field in lieu of the PPR.
SBEC also approved the remaining EPPs who were up for their five-year continuing review during the 2019-20 year. Out of the 25 EPPs reviewed, 16 were approved at the October SBEC meeting, another eight were approved today, and one program, Alternative Certification for Teachers- Rio Grande Valley (ACT-RGV) was approved to continue under an agreed order that includes four conditions to be met by Jan. 31, 2021, including not admitting any new candidates.
Discussion-Only Items
Dr. Stacey Edmonson and Dr. Christina Ellis of Sam Houston State University presented SBEC with information about their Texas Teacher Evaluation and Support System (T-TESS) pilot, which aims to evaluate the efficacy of using the T-TESS framework as a performance-based component of licensure for teacher candidates. The pilot runs concurrent to TEA's EdTPA pilot. Edmonson and Ellis argued that their proposal builds off of the work that EPPs and school districts already engage in, adding that the T-TESS is already aligned to Texas educator standards, and its cost would be much lower than the hundreds of dollars needed to take an EdTPA exam. As of now, 14 EPPs are participating, and initial data are expected to be analyzed and reported on in Summer 2021. Edmonson and Ellis clarified that they are not proposing that T-TESS be adapted into an exam. Instead their proposal is to incorporate the T-TESS framework into educator preparation in ways that increase the rigor and efficacy, while ideally replacing or modifying the PPR exam to include constructed response questions.
TEA staff also gave an update on the EdTPA performance assessment pilot year one data, which showed mean scores for Texas candidates below the national mean. Additionally, the data showed large disparities in performance between racial/ethnic groups and a wide variance for each racial/ethnic group's mean score, likely due to low sample sizes. TEA staff commented that the lower scores are probably due to implementation challenges and are expected. Thirty-four EPPs will participate in year two of the pilot, and the application for the third year of the pilot is expected to open next week.
TEA also updated SBEC on certification test development, including resources and tools that have been developed regarding the Science of Teaching Reading (STR) exam. Additionally, four new exams will be operational starting Jan. 1, including the Early Childhood—3 Content exam (292), the Science of Teaching Reading exam (293), the Educational Diagnostician exam (253), and Early Childhood—6 core subjects (391). Other new exams are in the pipeline.
A previous rule review of 19 Texas Administrative Code Chapter 239 completed in February 2020 prompted public comments that discussed the need for updates to educator standards for school librarians and reading specialists. Today, TEA staff presented SBEC with a proposed nomination form for individuals who will serve on educator standards committees for these two types of certificates. Nominations will open Dec. 15 and close Feb. 15. Committee members will advise on relevant updates and issues related to the certification areas. SBEC will approve committee members, including those nominated by board members or associations, in April 2021.
SBEC will hold its first meeting of 2021 on February 12.
School Finance, Educator Preparation | Certification, Retirement | TRS | Social Security, Texas Legislature, Curriculum | Instruction, Privatization | Vouchers, School Safety, Educator Compensation | Benefits
03/24/2023
ATPE testifies against vouchers at marathon Senate Education Committee hearing, plus House committees hear bills on student restraint, curriculum issues, pre-k certification, and more.
03/23/2023
The Texas Senate Education Committee heard overwhelming opposition to school vouchers in a marathon hearing Wednesday, March 23.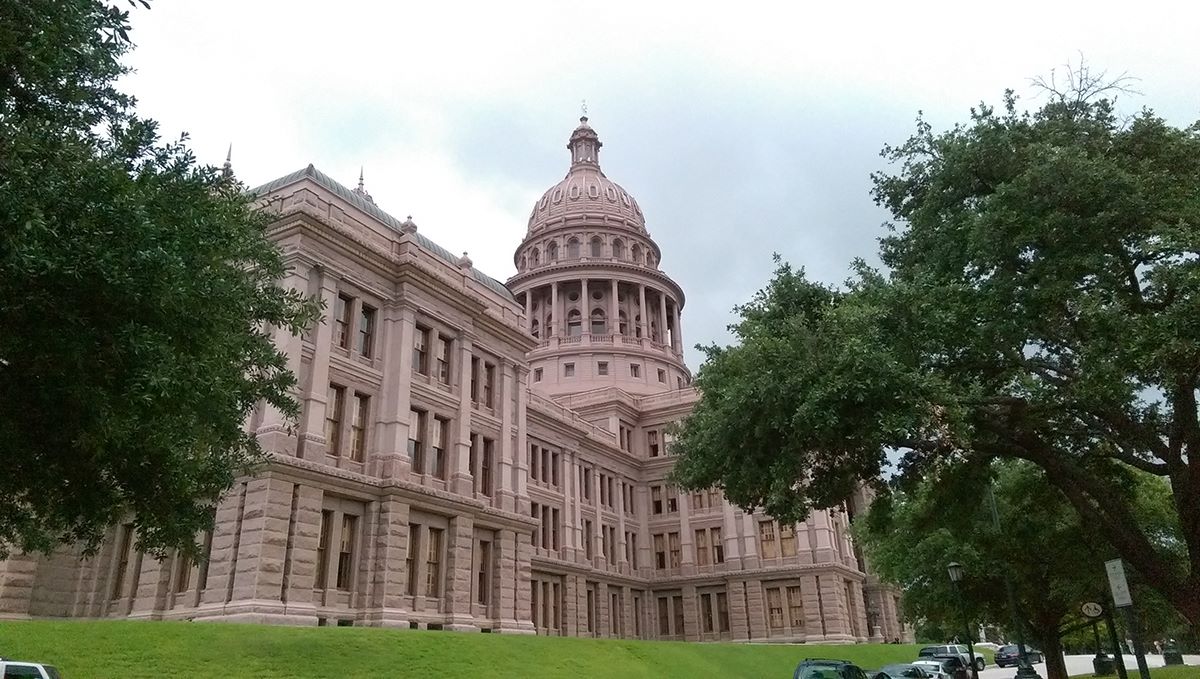 Educator Preparation | Certification, Texas Legislature, Curriculum | Instruction, Privatization | Vouchers, School Safety, Testing | Accountability
03/23/2023
The pace at the Capitol noticeably increased this week, including in the House Public Education Committee where ATPE testified on several bills.