Primary Colors: Why March 3 Matters (Part II)

Teach the Vote
Texas Legislature Elections
Date Posted: 2/17/2020 | Author: Mark Wiggins

In 2020, being a primary election voter is critical. ATPE explains why in Part II of our "Primary Colors" blog feature.
After what many folks have hailed as one of the most productive legislative sessions for public education in recent memory, it may be easy for educators to think, "Great! We fixed it!" After all, legislators increased state spending on public education and ordered districts to use some of that money to increase educator compensation. All good things, right?
But a new fight is imminent.
In statistics, there is a phenomenon called "reversion to the mean." In broad terms, it states that an extreme event in a sequence will generally be followed by a less extreme event. If we look in the context of the past several legislative sessions in which legislators attacked teachers and tried to defund public schools by passing school vouchers, then the 2019 session was an an extreme outlier. Statistically, we should expect that the 2021 legislative session will revert back to the mean -- which until recently has often ranged from indifference to open hostility towards public education. That's especially relevant regarding politicians who actively fought against public schools and educators before the 2019 session.
If you're still skeptical, just look at the last couple of weeks. In last Tuesday's State of the Union Address, President Donald Trump renewed the push to pass private school vouchers that would defund public schools. The federal voucher legislation the president promoted was filed by U.S. Sen. Ted Cruz (R) of Texas. Consider that and the fact that the chairman of Trump's reelection campaign in Texas is none other than Lt. Gov. Dan Patrick (R), who also attempted to push a voucher bill through the Texas Legislature many times, as recently as 2017. Looking ahead to the next legislative session, the prospect of a renewed fight over vouchers in 2021 appears all but certain.
There's also new evidence that legislators fully intend next session to attack educators' right to use payroll deduction to voluntarily support associations that advocate for public schools at the Texas Capitol. This type of legislation, such as the bills pushed by lawmakers in 2017, threatens educators' ability to have a voice in crafting public education policy in state as large as Texas. This fight will likely be compounded by a major push to restrict the ability of local communities -- through their school districts, towns, counties, and first responders -- to advocate for local issues at the Texas Capitol. Many capitol watchers point to these moves as part of a plot by certain special interests to ensure their own exclusive access to lawmakers by closing the doors of state government to the viewpoints of working people and communities.
And then there's House Bill (HB) 3. The school finance bill passed last year added just enough money to the public education system to get the overall level of state funding close to where it was back before the legislature's drastic budget cuts of 2011. Much more is needed in order to drag Texas out of the bottom of the barrel of U.S. states in terms of per-pupil spending. But before that happens, legislators have to make sure the funding they added through HB 3 in 2019 doesn't go away. For all its merits, the school finance bill did not include a long-term funding source to ensure that HB 3 funding would be available into the future, and legislators in 2021 will have to decide whether to find permanent funding or cut back school spending, jeopardizing any increases to educator compensation in the process.
Speaking of compensation, did you see a raise in your paycheck this year? School districts were required to pass on some of that additional HB 3 funding to certain educators in the form of increased compensation. However, the rules guiding how that additional money was to be doled out were vague enough to result in educators in different districts experiencing very different results. Cleaning up compensation questions and other unanticipated complications from HB 3 will be an important part of the next legislature's job.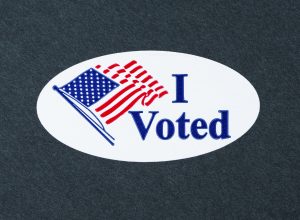 The successes of the 2019 legislative session came only as a result of the resounding message educators sent by showing up to vote in record numbers in 2018. Because of our state's extensive political gerrymandering, the majority of the races in 2018 were decided in the March primaries. That means educators who voted in the March 2018 primaries made a pro-public education legislative session possible in 2019.
The only way we will prevent the 2021 legislative session from reverting to the mean is if educators return to the polls this year in the same massive numbers as in 2018, and that begins with making sure everyone is a 2018 primary voter. There are plenty of resources out there to find out how and where to vote, including those provided by ATPE and our other partners in the nonpartisan Texas Educators Vote coalition. You can begin by researching candidates right here at TeachtheVote.org and then sharing the information you find with your friends and family. We made history in 2018, but we will lose all the progress we made if we take our foot off the gas in 2020. This is especially true in races where a single political party dominates the district, as ATPE Governmental Relations Director Jennifer Mitchell pointed out in Part I of this blog series for Teach the Vote.
It is more important than ever to be a Texas primary voter in 2020. Texas public school students depend on it!
Texas Legislature, Elections, Curriculum | Instruction, Privatization | Vouchers, School Safety
05/05/2023
Don't forget to vote Saturday in the May 6 local election. Plus, the House will be tackling its first Saturday calendar, which means sine die is nigh.
06/02/2023
The HB 100 voucher scheme dies at the end of regular session, plus a special session and the TEA takeover of Houston ISD begin.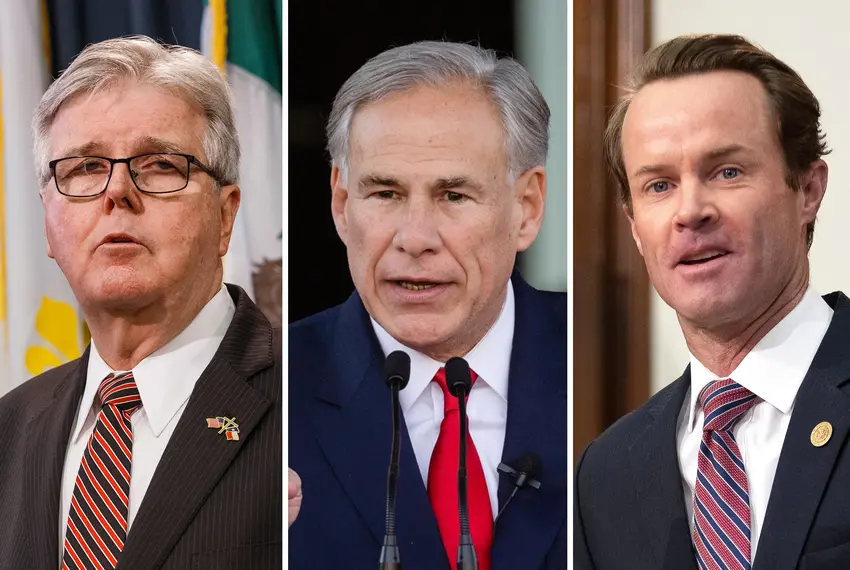 06/01/2023
Always happy to castigate the Texas House, Patrick breaks form to criticize the governor as misinformed and unsympathetic toward homeowners.