Early voting for the Nov. 2 election starts today, Oct. 18

Teach the Vote
Date Posted: 10/18/2021 | Author: Andrea Chevalier
Before I went to vote this afternoon, turnout was at 0.13% in my county. As I write this post, turnout has climbed to 0.22%. Though it is only the first day of early voting for the Nov. 2 election, which lasts until Oct. 29, it is likely turnout will remain relatively low.
Turnout in odd-numbered year elections, when constitutional amendments show up on the ballot, is about 11% on average. This means that a very small number of very engaged voters not only decides how the Texas Constitution evolves over time, but also decides the fate of many local positions and issues. Democracy works best when people vote – so put on your civics hat and follow our guide to the polls!
For more information on this election, including background on the constitutional amendments, see this blog post from last week by ATPE Lobbyist Mark Wiggins.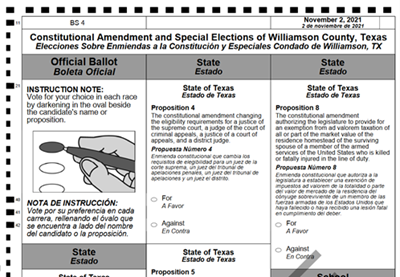 Step One: Find your individual ballot on your county election website. Here's a sample.
Step Two: Research the constitutional amendment propositions and other measures on your ballot to decide how you will vote. The Texas League of Women Voters offers a great non-partisan resource. School district bond information can often be found in local newspapers or on the district's website.
For the November 2021 election, voters in Texas House District (HD) 118 in San Antonio will also be electing a new state representative. The candidates in that special runoff election are John Lujan (R) and Frank Ramirez, IV (D), and you can view their profiles here on Teach the Vote. Note that although residents of HD 118 can vote on the constitutional ballot anywhere in Bexar County, they must vote inside the boundaries of HD 118 to receive a ballot for the House race.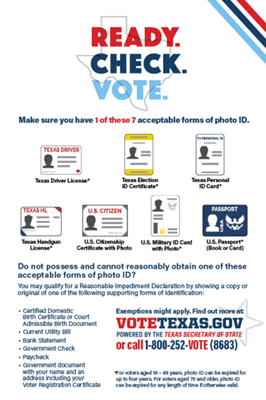 Step Three: Use your county election website to find an early voting polling location and hours. The great thing about early voting is that you have the opportunity to vote on weekend days, too!
Step Four: Make sure you have an acceptable form of ID to vote.
Step Five: VOTE! Bring a printed copy of your positions on your ballot measures, if you'd like. Just remember, you can't bring your phone inside the polling location.
Step Six: Flaunt that "I voted" sticker, celebrate with friends, and spread the word on how important it is to be civically engaged.
Thank you for voting and stay tuned to Teach the Vote for election results after Nov. 2.
12/02/2022
It's December! As ATPE gears up to fight for public education in the Texas legislative session starting next month, we're also pushing Congress to pass an important bill before its session ends.
Retirement | TRS | Social Security, Congress | Federal
12/02/2022
ATPE and retiree groups are urging Congressional leaders to complete negotiations by the end of 2022 on a deal to fix the Windfall Elimination Provision.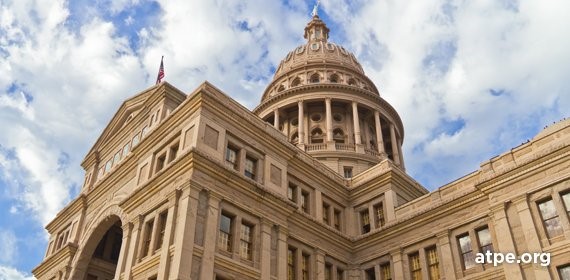 School Finance, Educator Preparation | Certification, Texas Legislature, Curriculum | Instruction, Privatization | Vouchers
12/01/2022
The Texas Commission on Virtual Education met Wednesday to discuss a draft of the commission's findings and recommendations for the 2023 legislative session.