A status report on House Bill 3: Special Education Funding

Teach the Vote
School Finance Texas Legislature
Date Posted: 12/31/2020 | Author: Andrea Chevalier
It's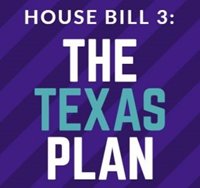 been a year and a half since the 2019 passage of House Bill (HB) 3 by Rep. Dan Huberty (R-Kingwood), plenty of time for its myriad changes to enter the implementation process and begin having an impact on our schools. The bill resulted in a significant funding increase for public education, including funds allocated for students in special education programs. As we've noted before, it remains unclear how HB 3's changes may fare during the upcoming 2021 legislative session, but as we approach the end of the year, ATPE is taking a look at how the bill has been implemented during the interim.
In this last post in our series, we look at HB 3's impact on special education funding and what lies ahead as we approach the start of the 2021 legislative session.
---
Special Education Funding
In Texas, students who receive special education services are funded based on a formula that recognizes where students are placed, such as a mainstream classroom or a home setting. Using a system of weights that are then applied to the base funding level for students, different settings translate into different funding amounts. HB 3 increased the funding for students with special needs in mainstream settings by changing the mainstream weight from 1.10 to 1.15, an estimated $970 per student on average. HB 3 also created a dyslexia allotment for those students who are identified as having dyslexia or a related disorder. Read more about HB 3's impact on special education in our previous reporting here on Teach the Vote.
In light of Texas' marred past of not adequately identifying or funding students with special needs, the changes made by HB 3 were necessary and helpful, but more work still should be done. In ATPE's written testimony provided to the Senate Education Committee in November, we urged lawmakers to continue improvements to the school finance system that will make meaningful changes to benefit students with special needs.
As the 87th Legislature meets in January to begin work on a new state budget, stay tuned to Teach the Vote for reporting on all developments related to public education funding and any bills that may change or improve upon HB 3.
12/02/2022
It's December! As ATPE gears up to fight for public education in the Texas legislative session starting next month, we're also pushing Congress to pass an important bill before its session ends.
Retirement | TRS | Social Security, Congress | Federal
12/02/2022
ATPE and retiree groups are urging Congressional leaders to complete negotiations by the end of 2022 on a deal to fix the Windfall Elimination Provision.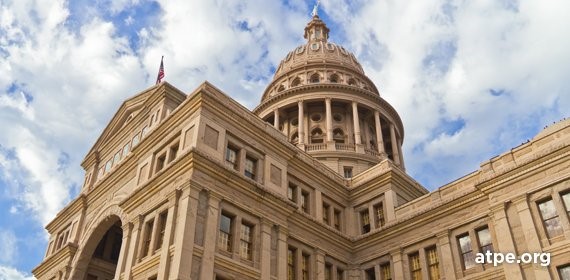 School Finance, Educator Preparation | Certification, Texas Legislature, Curriculum | Instruction, Privatization | Vouchers
12/01/2022
The Texas Commission on Virtual Education met Wednesday to discuss a draft of the commission's findings and recommendations for the 2023 legislative session.