Senate Education committee hears miscellaneous bills

Teach the Vote
Texas Legislature
Date Posted: 4/12/2019 | Author: Mark Wiggins
The Senate Education Committee met Thursday, April 11, 2019, and considered a number of mostly unrelated bills. Members listened to testimony on Senate Bill (SB) 426 by  Sen. Eddie Lucio, Jr. (D-Brownsville), which would ensure a school counselor spends no less than 80 percent of their time on actual counseling, as opposed to monitoring tests and other unrelated duties. ATPE supports this bill. Members also heard testimony on SB 686 by Sen. Carol Alvarado (D-Houston), which would require high school students to take financial literacy courses.
SB 723 by Sen. Donna Campbell (R-New Braunfels) would require a district to post a superintendent's annual compensation on its Internet website.
SB 1102
by Sen. Bob Hall (R-Edgewood) is specific to school transfer agreements, and would change "guardian" to person "standing in parental relation to" a child. It would also allow the receiving school district or parent to terminate the agreement at any time during the school year.
SB 1297 by Beverly Powell (D-Burleson) would require uniform general conditions for school district building construction contracts.
SB 1390 by Sen. Jose Menendez (D-San Antonio) would add physical health, mental health, and suicide prevention to the foundation curriculum. It includes corresponding guidance to the State Board of Education (SBOE) and school health advisory committees (SHAC) to include risk factors such as alcohol.
SB 1517 by Sen. Nathan Johnson (D-Dallas) would state that "[t]he commissioner may not refuse to designate a high school campus as an early college high school or revoke or refuse to renew a campus's designation as an early college high school on the basis of the percentage of educationally disadvantaged students enrolled at the high school campus."
SB 1746 by Sen. Borris Miles (D-Houston) would add previous incarceration of the student or student's parent or guardian to the list of factors qualifying a student as being at risk of dropping out.
SB 2075
by Sen. Angela Paxton (R-McKinney) would move some rulemaking authority relating to dyslexia screening from the SBOE to the Texas Education Agency (TEA), specifically in order to monitor and develop remedial strategies.
SB 2135
by Sen. Powell would require information about student offenses that is shared by law enforcement with a superintendent to include whether it is necessary to conduct a threat assessment or prepare a safety plan related to the student.
SB 2282
by Sen. Royce West (D-Dallas) would add mental health to the menu of services that may be provided by a school-based health center. ATPE supports this bill. The committee also voted to advance the following pending bills:
SB 608 is the sunset bill for the School Land Board (SLB), which oversees real estate investments within the General Land Office (GLO) that fund education.
SB 1776 would require every high school to offer an elective course on "the founding principles of the United States."
SB 2042 would require a study of career and technology education (CTE) programs. This would include a look at what industries are in demand in each region of the state, and whether the CTE courses being offered by local schools adequately address those demands. The study would recommend the elimination of some courses that do not appear to benefit the workforce. ATPE supports this bill.
SB 11 is a major school safety bill heard back in March, which ATPE supported. Members adopted a committee substitute that contained a number of changes, including removing the school safety allotment. Sen. Bob Hall (R-Edgewood) voted against the bill.
SB 1323 would require certain students who are awarded dual credit to complete and submit a free application for federal student aid (FAFSA).
SB 1453 would allow students to use calculator functions on their cellphones in lieu of traditional graphing calculators, which would no longer be required.
06/02/2023
The HB 100 voucher scheme dies at the end of regular session, plus a special session and the TEA takeover of Houston ISD begin.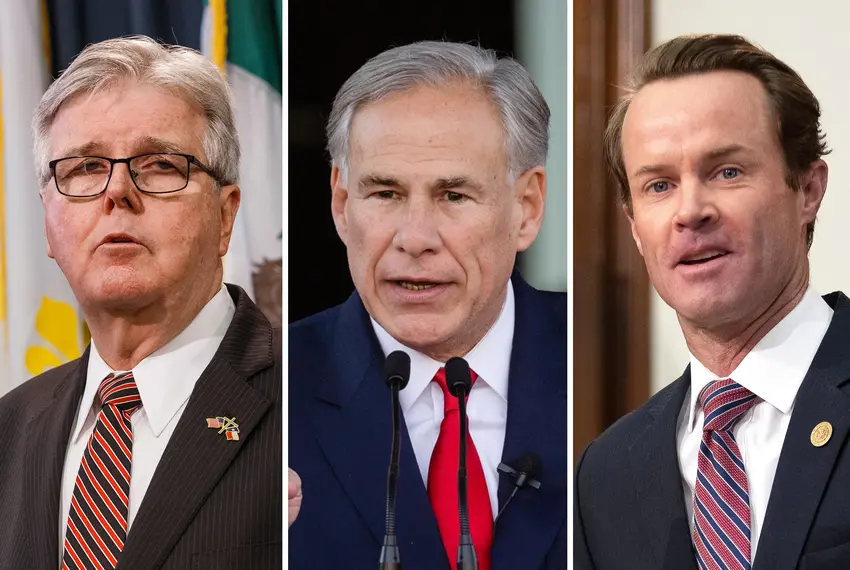 06/01/2023
Always happy to castigate the Texas House, Patrick breaks form to criticize the governor as misinformed and unsympathetic toward homeowners.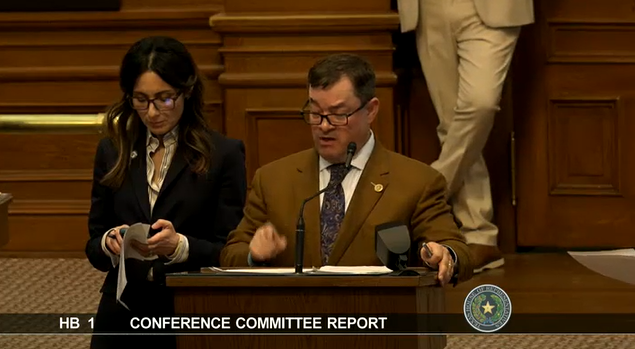 School Finance, Retirement | TRS | Social Security, Texas Legislature, Privatization | Vouchers, Educator Compensation | Benefits
05/30/2023
HB 100 was a casualty of a breakdown in communications between the House and Senate as the regular session drew to a close.