ATPE testifies neutrally on Senate's school finance legislation

Teach the Vote
School Finance Texas Legislature
Date Posted: 4/26/2019 | Author: Mark Wiggins
The Senate Education Committee resumed testimony on the upper chamber's school finance reform legislation Thursday afternoon, April 25, after meeting earlier to discuss the plan and differences between the House and Senate versions.
Much of the testimony Thursday afternoon came from school administrators, many of whom praised differentiated pay programs. One in particular that received high praise from members of the committee is a program utilized by Richardson ISD, after which the SB 1412 campus turnaround section of the committee substitute for Senate Bill (SB) 4 and House Bill (HB) 3 was modeled.
It's important to point out that Richardson ISD's campus turnaround program is a more straightforward differentiated pay program in which teachers are recruited to poorly performing campuses based upon fit and receive additional compensation for voluntarily taking on the challenge of working there. The program uses a multi-measure evaluation system that does not depend heavily on student test scores. Wraparound services for the students are a significant element of the program.
Sen. Kirk Watson (D-Austin) raised a question about the broader merit pay program currently in the Senate's version of the bill that would allow a small percentage of Texas teachers to earn recognized, exemplary, and master designations that carry additional pay. Sen. Watson asked how the state will be able to make statewide comparisons of teacher performance in order to place teachers into percentiles for the purposes of assigning teacher designations. This goes to the core of the concerns with the merit pay program contained within SB 4/HB 3. While the language establishing eligibility for the merit pay program does offer some local flexibility, it implicitly requires using student test scores to compare teachers across the state. The bill also gives broad authority over the program to the Texas Education Agency (TEA) commissioner, and TEA staff confirmed that the evaluation system would include student assessments.
In response to testimony from a classroom teacher who warned against creating a merit pay program that incentivizes teaching to the test, Sen. Royce West (D-Dallas) noted that it may be worth considering setting an upper limit on the percentage that an evaluation under this system may be tied to test scores. Currently, the commissioner has that discretion. A number of teachers, including some from Dallas ISD, asked committee members not to use test scores to determine teacher pay. They explained that student test results have not been scientifically validated for the purposes of determining teacher effectiveness and warned about the negative campus environment that can result from basing teacher pay on test scores.
ATPE Governmental Relations Director Jennifer Mitchell testifying in the Senate Education Committee on April 25, 2019.
ATPE Governmental Relations Director Jennifer Mitchell testified neutrally on SB 4/HB 3 and provided written input comparing the bills. Mitchell thanked the committee for including a teacher pay raise in the bill, and she offered suggestions for repurposing the money proposed to be spent on merit pay. Mitchell pointed out that the merit pay program in the Senate's legislation would pressure districts to use STAAR results for evaluations, and suggested legislators put the funding provided in the merit pay program toward the campus turnaround plan or to provide wraparound services.
ATPE member and 2012 Texas Teacher of the Year Stephanie Stoebe also testified, stressing the importance of full-day pre-K. Stoebe warned members against merit pay and basing evaluations on test scores or student surveys.
The committee also voted out the following bills on Thursday:
SB 232, which would require a school district to notify parents that Algebra II is not required to graduate, as well as the consequences of not completing Algebra II with regard to eligibility for automatic college admission and financial aid.
SB 293, which would improve educator preparation and training to better prepare teachers to serve students with disabilities. Sen. Bob Hall (R-Edgewood) voted against the bill. ATPE supports this bill.
SB 451, which would allow the bilingual education allotment to be used for staff salaries, not just salary supplements. ATPE supports this bill.
SB 869, which would update the guidelines on food allergies and require school boards and governing bodies of charters to update their policies on caring for students with food allergies who are at risk of anaphylaxis. Sen. Hall voted against the bill.
SB 1016, which would require TEA to audit teacher professional development requirements every four years, as opposed to "periodically." The bill would ask the agency, with input from stakeholders, to seek to eliminate any unnecessary topic-specific training requirements.
SB 1045 by Sen. Bryan Hughes (R-Mineola), which would allow a district or charter school that operates a virtual school to have students served by the brick-and-mortar school and those served by full-time online programs evaluated separately under the accountability system.
SB 1182, which would add charter language to the approval section of the Texas Public Finance Authority's bond issuance authority. Sen. Campbell explained this would transfer authority to approve charter bonds from local governments to the state attorney general. Sen. Beverly Powell (D-Burleson) voted against the bill, and Sen. West asked to be shown as "present and not voting."
SB 1374, which would allow concurrent enrollment in Algebra I and geometry.
SB 2283, which would make a felony conviction render a person ineligible to serve as a member of a school board of trustees. Current law only prohibits a person who has been convicted of paying for prostitution from serving as a school board trustee.
SB 1284, which would create a competitive grant program largely for medical providers to promote early literacy. Sens. Pat Fallon (R-Prosper) and Hall voted against the bill.
SB 784, which would add Texas Education Agency (TEA) oversight of human sexuality instruction and require that parents receive notification in advance of when instruction is to be provided, along with a detailed description of the content. Sens. Watson, Powell, and West voted against the bill.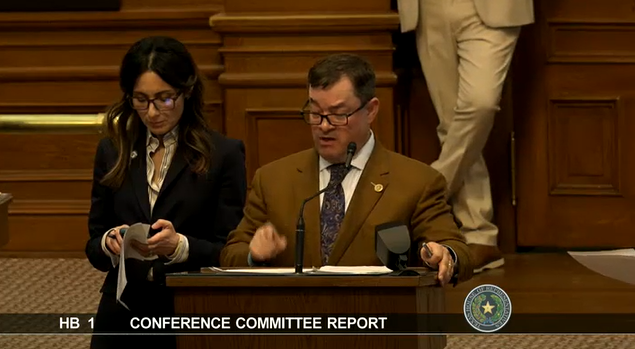 School Finance, Retirement | TRS | Social Security, Texas Legislature, Privatization | Vouchers, Educator Compensation | Benefits
05/30/2023
HB 100 was a casualty of a breakdown in communications between the House and Senate as the regular session drew to a close.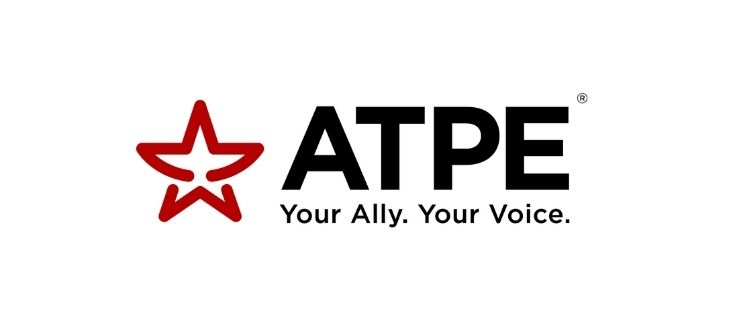 School Finance, Texas Legislature, Privatization | Vouchers, Educator Compensation | Benefits
05/28/2023
ATPE thanks legislators who stood strong with public education students and educators during the 2023 regular legislative session.
School Finance, Retirement | TRS | Social Security, Texas Legislature, Educator Rights, Curriculum | Instruction, Privatization | Vouchers, School Safety, Educator Compensation | Benefits
05/26/2023
Vouchers are still a threat and the attorney general faces impeachment in the final days of the 88th Legislature.