Teach the Vote's Week in Review: Sept. 15, 2017

Teach the Vote
TEA | Commissioner | SBOE
Date Posted: 9/15/2017 | Author: Jennifer Mitchell, CAE
Catch up on the latest education news this week from the ATPE Governmental Relations team:
---
ATPE Lobbyist Monty Exter visited with Rikki Bonet, an ATPE member serving on the SBOE Long-Range Plan Steering Committee, Sept. 12, 2017.
The State Board of Education (SBOE) met this week in Austin. ATPE Lobbyist Mark Wiggins attended all the proceedings and reported on them for our blog here and here. The board took steps to implement changes made by legislation earlier this year, such as a bill to allow certain computer science courses to satisfy other core curriculum requirements. SBOE members also heard an update from Commissioner of Education Mike Morath about the impacts of Hurricane Harvey on schools and students.
One day prior to the board's meetings, the SBOE's new Long-Range Plan Steering Committee held its first meeting on Tuesday, Sept. 12. Read about the committee and its initial discussions in this blog post from earlier this week.  
---
As Texans deal with the aftermath of Hurricane Harvey, Texas House Speaker Joe Straus (R-San Antonio) has directed some legislative committees to study issues connected to the deadly storm. In new hurricane-related interim charges released this week, Speaker Straus is directing the House Committees on Appropriations, Natural Resources, and Public Education to hold hearings to study and make recommendations to help the state deal with the effects of the storm. The Public Education Committee will discuss the issues of displaced students, financial losses for schools, and avoiding punitive accountability outcomes as a result of the storm. For more on the interim charges, check out this week's blog post from ATPE Lobbyist Kate Kuhlmann.
ATPE members are reminded of resources available on our Hurricane Harvey page. Find additional hurricane-related information on the TEA website here.  
---
This week ATPE learned of an e-mail phishing scam that is targeting educators around the state. ATPE and the Texas Education Agency both issued warnings on Sept. 14, 2017, urging educators not to respond to the fraudulent emails, which falsely claim to be generated by ATPE and TEA. The emails are geared toward collecting sensitive, personal information from individual teachers, and they claim to offer participants a chance to attend an expense-paid workshop hosted by ATPE and TEA, which does not exist. The agency quickly issued a press release warning that the emails are illegitimate and not being sent by TEA or ATPE. For our part, ATPE sent a warning out to all of our members in yesterday's e-newsletter. Read TEA's press release here.  
---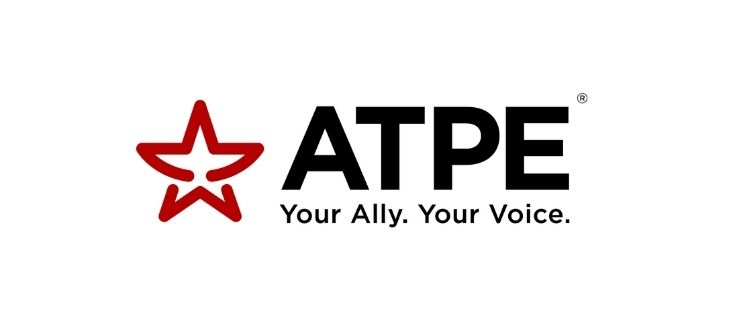 School Finance, Texas Legislature, Privatization | Vouchers, Educator Compensation | Benefits
05/28/2023
ATPE thanks legislators who stood strong with public education students and educators.
School Finance, Retirement | TRS | Social Security, Texas Legislature, Educator Rights, Curriculum | Instruction, Privatization | Vouchers, School Safety, Educator Compensation | Benefits
05/26/2023
Vouchers are still a threat and the attorney general faces impeachment in the final days of the 88th Legislature.
05/25/2023
The Teacher Retirement System (TRS) is seeking nominations for three vacant positions on its Retirees Advisory Committee (RAC).