Federal Update: Efforts to protect educators' Social Security benefits

Teach the Vote
Retirement | TRS | Social Security Texas Legislature Congress | Federal
Date Posted: 10/06/2017 | Author: David Pore
An Update from David Pore, ATPE's Washington, DC-based lobbyist
David Pore
For many years, your ATPE Governmental Relations team has worked to fix two provisions in federal law that unfairly reduce the Social Security benefits of some retired educators and other public employees. The Government Pension Offset (GPO) reduces the spousal benefits of some educators based on their eligibility for a government pension, and the Windfall Elimination Provision (WEP) reduces the individual benefits of public retirees who have worked in jobs covered by Social Security in addition to their non-covered teaching careers. The WEP hits Texas educators particularly hard because the vast majority of our school districts in Texas do not pay into the Social Security system.
Every Congress, legislation is introduced to fully repeal both the WEP and the GPO. So, what's the problem you ask? Why won't the Congress repeal these unfair offsets and bring much-needed relief to retired public educators, cops, and firefighters living on fixed incomes? In short, it's about the money, the politics, and the policy. Full repeal of the GPO and WEP would cost the Social Security trust fund tens of billions of dollars and create new inequities in the benefits formula, which in turn would create new winners and losers.
While ATPE has supported federal legislation to fully repeal these offsets, we have done so with the knowledge that passage of a full repeal bill is extremely unlikely in the current fiscal and political climate in DC. Therefore, consistent with our ATPE values, we have been working on bipartisan legislation that will take a huge first step in the right direction by repealing the arbitrary WEP and replacing it with a much fairer formula that will base your Social Security benefits on your service and contributions, just like everyone else. In the last Congress, Rep. Kevin Brady (R-TX) and Rep. Neal (D-MA) introduced HR711, the Equal Treatment for Public Servants Act. Working through a coalition of other associations, including the Texas Retired Teachers Association (TRTA), ATPE had significant input on this important bipartisan legislation that would have also provided a modest annual rebate check to current retirees who have had their benefits reduced by the WEP. We were able to get 29 of Texas's 36 U.S. House members to cosponsor HR711, and in July of last year, it was scheduled for consideration by the House Ways and Means Committee, which Congressman Brady chairs. Unfortunately, the bill stalled when one organization in the coalition demanded changes that would have upset the careful funding balance necessary to repeal the WEP going forward and provide current retirees some relief as well.
ATPE's Monty Exter, Carl Garner, and Gary Godsey meet with U.S. Rep. Kevin Brady in June 2017.
This year, we have been working with Chairman Brady, his committee staff, and the coalition to reach a consensus that will allow the bill to be reintroduced in the near future and hopefully attached to larger package of "must-pass" legislation. ATPE's lobbyists have been in frequent contact with the Chairman and his committee staff and have been assured as recently as yesterday that reintroduction and passage of this bill is Chairman Brady's top Social Security priority as Ways and Means Chair and will happen during this Congress. Meanwhile, the Congress continues to grapple with enormously challenging reform of our healthcare and tax systems, which has delayed consideration of other federal legislation.
What can you do? Continue to stay active and informed on the policy issues that affect your profession as well as the retirement benefits you have earned. When the bill is reintroduced, we will need ATPE members to mobilize and contact your Members of Congress and urge co-sponsorship and support to get this legislation to the President's desk for signature. Stay tuned to Teach the Vote for more updates on this important topic.
06/02/2023
The HB 100 voucher scheme dies at the end of regular session, plus a special session and the TEA takeover of Houston ISD begin.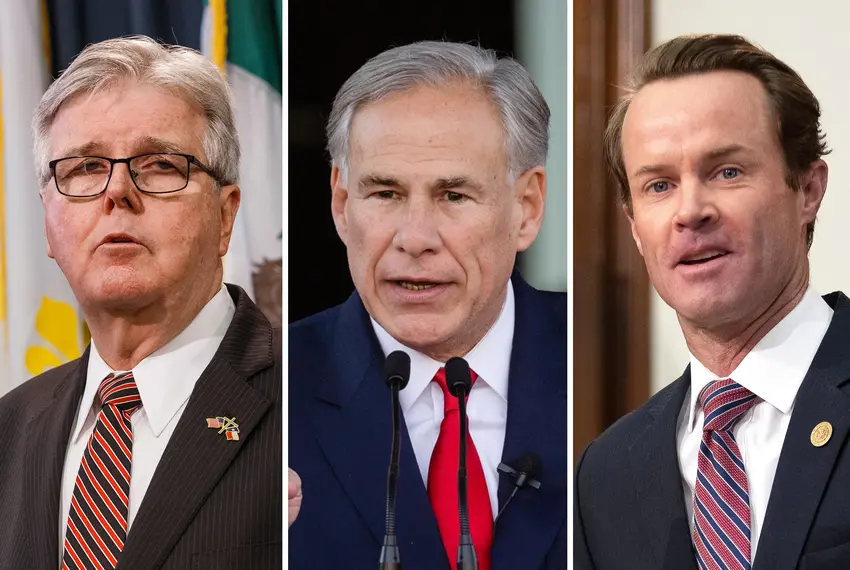 06/01/2023
Always happy to castigate the Texas House, Patrick breaks form to criticize the governor as misinformed and unsympathetic toward homeowners.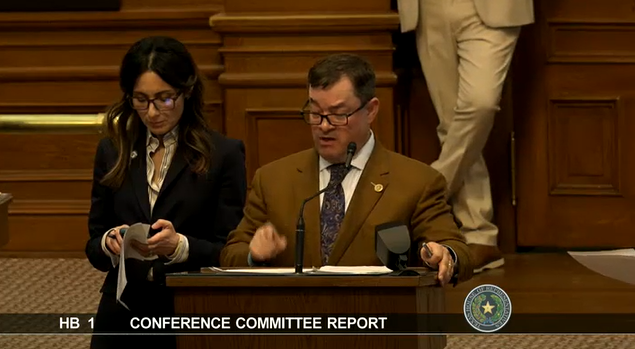 School Finance, Retirement | TRS | Social Security, Texas Legislature, Privatization | Vouchers, Educator Compensation | Benefits
05/30/2023
HB 100 was a casualty of a breakdown in communications between the House and Senate as the regular session drew to a close.