SBOE concludes November meeting

Teach the Vote
TEA | Commissioner | SBOE
Date Posted: 11/10/2017 | Author: Mark Wiggins
The Texas State Board of Education (SBOE) met Friday to conclude its November meeting in Austin. The board declined to approve a Mexican-American studies textbook that members and reviewers concluded fell short of instructional standards. Member Marisa Perez-Diaz (D-San Antonio) and others reiterated their commitment to supporting the Mexican-American studies curriculum and encouraging additional submissions for instructional materials on the subject.
A&M Consolidated High School choir performs for the State Board of Education, November 10, 2017.
The board breezed through a number of items initially approved during Thursday's committee hearings, including a rule change as a result of legislation aimed to ensure schools continue to receive funding for students who are excused from class for the purposes of military recruitment.
Members also approved an item to expand the commissioner's authority to decertify and decline to recertify independent hearing examiners (IHEs). Under the change, the commissioner – rather than solely an attorney – would be able to initiate a complaint against an IHE. Additionally, the commissioner would be able to take action against an IHE if the examiner applied the incorrect legal standard. Member Georgina Perez (D-El Paso) questioned whether the change would hinder the due process rights of IHEs. Perez-Diaz suggested reopening the rule at a future meeting to address training. Staff advised the earliest the rule could be reopened would be September 2018.
The board entered into a lengthy debate regarding certification for family and consumer science teachers, as part of the agency's "Grow Your Own" initiative to encourage students to pursue careers in education. Member Keven Ellis (R-Lufkin) raised a concern that the rule change, which was approved through the State Board for Educator Certification (SBEC), was advanced in a way that many stakeholders felt was not fully transparent and collaborative. The 15-member body declined to endorse the rule change, but fell short of the two-thirds vote required to reject the rule and send it back to SBEC. The rule will go into effect within a 90-day period unless the board votes to reject it by a two-thirds majority by December 15.
Members voted nine to five to allow another SBEC rule to go into effect that would increase the requirements on school counselors. Counselors testified in favor of the rule on Thursday, arguing that 48 hours of master's-level counseling instruction would better prepare counselors to meet students' increasing mental health needs. Administrators opposed the rule change, suggesting the requirement would make it more difficult for rural schools to hire counselors.
The board is scheduled to meet again January 29 through February 2, 2018.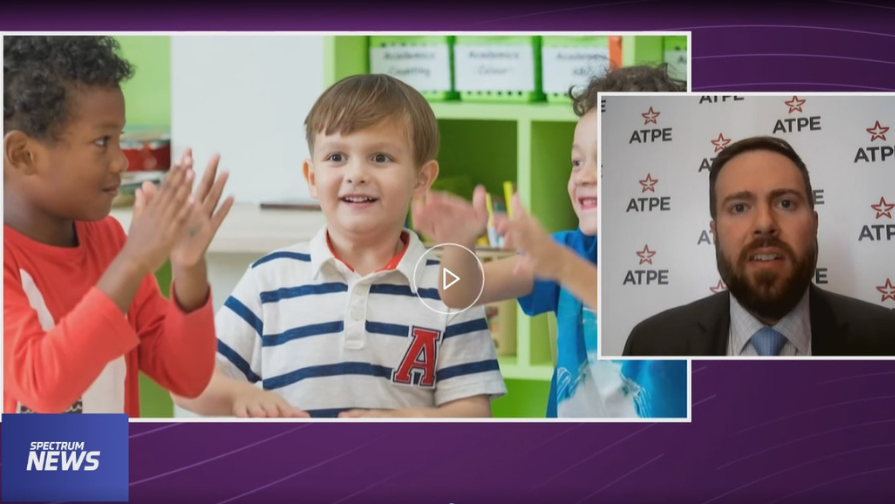 Texas Legislature, TEA | Commissioner | SBOE, Privatization | Vouchers, Deregulation | Charter Schools, Educator Compensation | Benefits
01/27/2023
Teacher pay and voucher bills are generating media attention, and Texas senators received their committee assignments this week.
Texas Legislature
01/23/2023
Texas Lt. Gov. Dan Patrick (R) announced Senate committee assignments Monday for the 2023 legislative session.
01/20/2023
Texas state leaders were inaugurated this week and previewed their priorities for the legislative session now underway. Read more from the ATPE lobby team.