Texas House approves SB 7 misconduct bill

Teach the Vote
Date Posted: 5/10/2017 | Author: Mark Wiggins
On Tuesday, the Texas House passed Senate Bill (SB) 7, the educator misconduct bill passed by the Senate last month. Several amendments were attached to the bill Monday on the House floor, including one that would withhold the pensions of school employees convicted of certain sexual offenses, including inappropriate relationship between an educator and student.

 State Rep. Tony Dale (R-Cedar Park) attached two amendments. One added parental notification requirements laid out in HB 218, which was heard in March by the House Public Education Subcommittee on Educator Quality. The other required public school employees to disclose any criminal misconduct charges or convictions on a pre-employment affidavit based on HB 1799.

State Rep. Matt Rinaldi (R-Irving) added an amendment to strip the pensions of public school employees convicted of felony sexual offenses. State Rep. Gary VanDeaver (R-New Boston) amended the amendment by ensuring the full pension amount would be able to go to an innocent spouse instead.

The House approved SB 7 on second reading Monday, then again on third reading and final passage Tuesday by a vote of 146-0. The bill will now be returned to the Senate as amended, and the Senate will have the option to either concur with the House amendments or appoint members to a conference committee.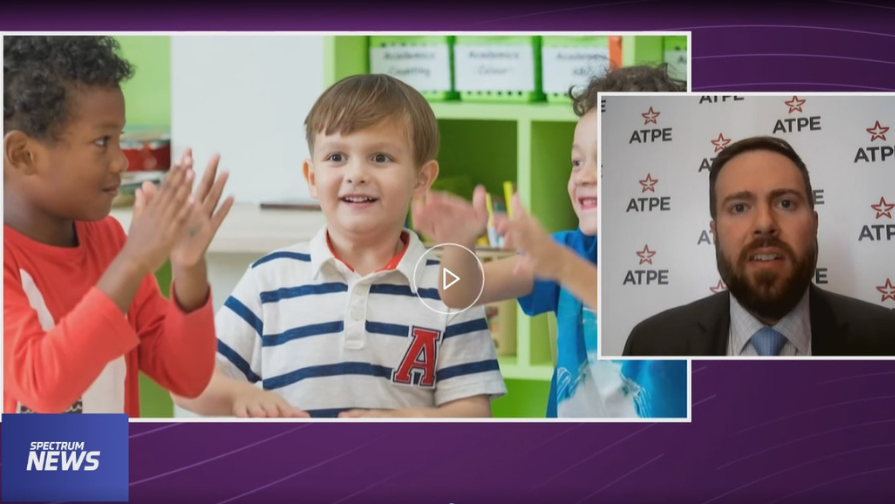 Texas Legislature, TEA | Commissioner | SBOE, Privatization | Vouchers, Deregulation | Charter Schools, Educator Compensation | Benefits
01/27/2023
Teacher pay and voucher bills are generating media attention, and Texas senators received their committee assignments this week.
Texas Legislature
01/23/2023
Texas Lt. Gov. Dan Patrick (R) announced Senate committee assignments Monday for the 2023 legislative session.
01/20/2023
Texas state leaders were inaugurated this week and previewed their priorities for the legislative session now underway. Read more from the ATPE lobby team.