Teach the Vote's Week in Review: May 5, 2017

Teach the Vote
Date Posted: 5/05/2017 | Author: Jennifer Mitchell, CAE
Here are education news stories you might have missed this week from ATPE Governmental Relations:
---
A settlement agreement was executed Wednesday between ATPE and three other teacher groups that sued the state over the commissioner's T-TESS rules for
teacher evaluation
. Under terms of the settlement, Commissioner of Education Mike Morath will revise the T-TESS rules to eliminate requirements that districts use four specific methods, including controversial Value-Added Measures, to evaluate student growth for purposes of teacher appraisals. Read more about the settlement
here
.  
---
We've reached the 117th day of the
85th legislative session
with only three full weeks left for lawmakers to pass a state budget. Monday, May 8, is the first of several important session deadlines approaching quickly: the last day for House committees to report out House bills. House bills that don't make it out of a House committee by then will be considered procedurally dead, although many "dead" bills can still resurface in the form of companion bills or amendments to other bills.
Committees, especially on the House side, had a busy week of hearings ahead of the deadlines, and several late nights of floor debate. The House is scheduled to hold a Saturday session tomorrow, too.
Several significant education bills made it through either the House or Senate chamber this week, as reported by ATPE's lobbyists. In the Senate, a popular bill passed to extend the law allowing the continuation of individual graduation committees for certain high school students unable to pass all required STAAR tests. Sen. Kel Seliger's (R-Amarillo) 
SB 463
 now heads to the House for consideration. The Senate also approved an amended version of 
SB 179
 by Sen. Jose Menendez (D-San Antonio), an anti-bullying measure known as David's Law. Other bills passing the Senate this week dealt with educator certification, charter schools, and a study on school finance.For more about the Senate's work this week, check out
this blog post
from ATPE Lobbyist Kate Kuhlmann.
In the lower chamber, House Public Education Committee Chairman Dan Huberty (R-Kingwood) saw two more of his most significant bills pass the full House this week.
HB 22
improves the state's "A through F" accountability system for schools by condensing the number of domains from five to three and eliminating the overall summative grade that would have been assigned to schools. An ATPE-supported floor amendment by Rep. Gary VanDeaver (R-New Boston) also calls for the Texas Education Agency to supply narrative descriptions of the ratings assigned in an effort to help parents and the public better understand their significance. Another ATPE-supported floor amendment by Rep. Jason Isaac (R-Dripping Springs) that would have further reduced the emphasis on student test scores in the accountability system was rejected.
Huberty's
HB 23
also got a nod of approval from the House; the bill creates a grant program to help public schools, including charter schools, offer specialty services for students with disabilities. An attempted floor amendment by Rep. Ron Simmons (R-Carrollton) that would have funded private school vouchers was withdrawn during the debate. The House also approved Rep. VanDeaver's
HB 515
, an ATPE-supported bill that reduces mandatory testing. Also, 
HB 3976
by Rep. Trent Ashby (R-Lufkin), offering changes to try to shore up the TRS-Care health insurance program for retired educators, passed the House on a 140-0 vote yesterday.
Numerous bills made it past the House Public Education Committee this week as reported by ATPE Lobbyist Mark Wiggins. For complete details, check out his latest blog posts
here
,
here
, and
here
.  
---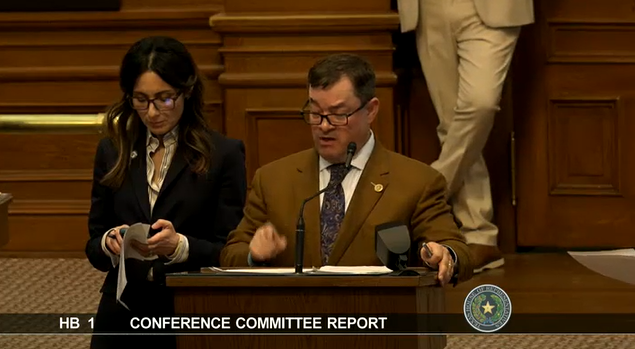 School Finance, Retirement | TRS | Social Security, Texas Legislature, Privatization | Vouchers, Educator Compensation | Benefits
05/30/2023
HB 100 was a casualty of a breakdown in communications between the House and Senate as the regular session drew to a close.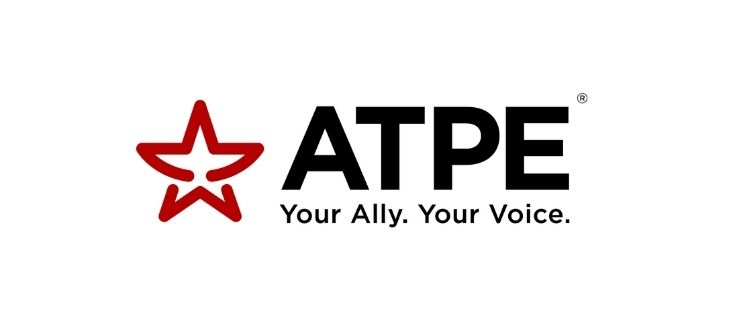 School Finance, Texas Legislature, Privatization | Vouchers, Educator Compensation | Benefits
05/28/2023
ATPE thanks legislators who stood strong with public education students and educators during the 2023 regular legislative session.
School Finance, Retirement | TRS | Social Security, Texas Legislature, Educator Rights, Curriculum | Instruction, Privatization | Vouchers, School Safety, Educator Compensation | Benefits
05/26/2023
Vouchers are still a threat and the attorney general faces impeachment in the final days of the 88th Legislature.