Teach the Vote's Week in Review: May 19, 2017

Teach the Vote
Date Posted: 5/19/2017 | Author: Jennifer Mitchell, CAE
A recap of the week's education-related news from ATPE Governmental Relations:
---
This week in the Texas capital we witnessed a
tug-of-war between the state's top legislative leaders
as the end of the 85th legislative session looms. Tomorrow, May 20, is the last day for Senate bills to make it out of House committees, and Lt. Gov. Dan Patrick (R) has been vocal in complaints about his conservative Senate priorities stalling in the more moderate House. At the same time, the Senate has held back on advancing an important sunset bill that would keep several state agencies in operation and has tacked controversial Senate-preferred amendments onto major House bills. A prime example is
House Bill (HB) 21
, the school finance bill that turned into a private school voucher measure when it came out of a Senate committee last week. That bill is slated for a Senate floor debate this weekend, and ATPE members are being urged to
contact their lawmakers about the need to pass school finance reforms without vouchers
.
The impasse between the two chambers means that we've yet to see any details of a potential compromise on the state budget. That bill,
Senate Bill (SB) 1
, remains pending in a conference committee. Earlier this week, Gov. Greg Abbott (R) 
told reporters
that it was imperative for legislators to pass a property tax reform bill and a legislation regulating public bathrooms. Soon thereafter, Speaker of the House Rep. Joe Straus (R-San Antonio)
sent a letter
to Lt. Gov. Patrick Monday evening identifying a different pair of bills that must be passed this session in order to avoid the need for a special session: the budget, which lawmakers are constitutionally required to pass, and a sunset safety net bill that keeps several state agencies from being forced to shut down.
As reported by
The Texas Tribune
, Straus also used the opportunity in his letter to urge the Senate to act on other House priorities, including some education concerns:
"We certainly understand that some bills that are passed in one chamber will not have the support to move forward in the other," Straus wrote. "Still, as the House continues to pass priority Senate bills, I respectfully ask that the Senate also consider acting soon on issues that are priorities of the House, including public education, school accountability and testing reform, child protection, mental health, cybersecurity and preserving health insurance for retired teachers."
In response to the Straus letter, Patrick called a press conference on Wednesday and reiterated that the bathroom bill and property tax bill, SB 2, were top priorities that must be addressed. Patrick indicated that the Senate would take no vote on the sunset bill until the House acted on those two priorities. Threatening a special session, which only the governor has power to call, Patrick added that he would ask for many more of the Senate's conservative priorities, such as school vouchers, to be added to any such special session call. The lieutenant governor declined to answer any reporters' questions.
Abbott stated after the press conference that there was no reason lawmakers couldn't address his priorities during the regular session without the need for calling a special session. Straus issued a statement expressing "optimism" that the two chambers would "produce a reasonable and equitable compromise on the budget," and noted that the property tax bill, SB 2, was on the House calendar and scheduled for debate. (Since then, SB 2 has experienced a number of delays and challenges, including a point of order that could defeat the bill on a technical rules violation.)
While holding out hope for avoiding a special session, Straus also criticized the Senate in his written statement for endangering a school finance fix that would also provide property tax relief for homeowners:
"The House made a sincere effort to start fixing our school finance system, but the Senate is trying to derail that effort at the 11th hour," Straus wrote in reference to HB 21. "The Senate is demanding that we provide far fewer resources for schools than the House approved and that we begin to subsidize private education – a concept that the members of the House overwhelmingly rejected in early April."
The Senate has until Wednesday to hear most remaining House bills on second reading. It remains to be seen whether enough common ground will be found to avoid a special session. As we head into the last full week of the regular session, stay tuned to Teach the Vote and be sure to
follow us on Twitter
for the latest developments.  
---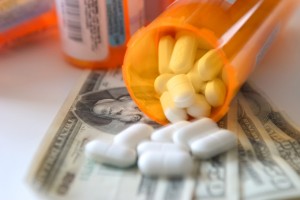 A number of
high-profile education bills are on the Senate's calendar
for floor debate. Today's calendar includes HB 21 by Rep. Dan Huberty (R-Kingwood), the school finance bill referenced above to which the Senate has attached an educational savings account voucher provision and reduced funding for school districts. Also on tap for a likely vote today is Rep. Trent Ashby's (R-Lufkin) bill dealing with TRS-Care,
HB 3976
. For more on the measure to change retired educators' healthcare options, check out this
comprehensive blog post from ATPE Lobbyist Monty Exter
. Also, check out
today's blog post from ATPE Lobbyist Kate Kuhlmann
with the latest on bills acted upon in the Senate this week.  
---
Among the many measures still pending near the end of the legislative session are
bills dealing with testing and accountability
. House Public Education Committee Chairman Dan Huberty (R-Kingwood) has authored HB 22, a bill crafted with educator input aimed at improving the state's A-F accountability rating system for schools. As approved by the House, the bill would condense the rated domains from five to three and eliminate the overall summative grade, deemed one of the most controversial aspects of the A-F system.
This week, the Senate Education Committee heard HB 22, and Chairman Larry Taylor (R-Friendswood) opted to replace the bill's language with his plan taken from another bill, SB 2051. As substituted, the bill does not provide nearly as much relief, prompting ATPE and other educator groups to voice concerns about it during the Thursday hearing. The committee also heard from Commissioner of Education Mike Morath about the bill. For more on that hearing, check out
this blog post from ATPE Lobbyist Kate Kuhlmann
, as well as
related coverage from The Texas Tribune
.
Another high-profile bill being closely watched by the education community is Sen. Kel Seliger's (R-Amarillo)
SB 463
. That bill would extend the option for individual graduation committees (IGCs) to help college- and career-ready students unable to pass STAAR tests through 2019. Seliger, who authored the original law creating IGCs in 2015, hoped to make the statute permanent, but some groups that oppose the provision have insisted on a shorter time period. The House Public Education Committee advanced the bill this week, as reported by ATPE Lobbyist Mark Wiggins, but time is running short for the bill to be placed on a calendar for floor debate.
Both the House and Senate education committees will be holding formal meetings today during breaks from the floor action to vote on additional bills.  
---
ATPE member Stephanie Stoebe testifies before the House Public Education Committee, May 18, 2017.
During a House Public Education Committee hearing on Thursday, Round Rock ATPE member Stephanie Stoebe was among several educators to testify against a
bill that would water down educator preparation standards
. SB 1278 by Sen. Larry Taylor (R-Friendswood) would prevent educator preparation programs from being held accountable for their candidates' performance on certain educator certification exams in subjects deemed shortage areas, and the bill also allows individuals with five days' experience working as a substitute teacher or teacher's aide to count that work as required field experience rather than student teaching. The bill is being pushed by some of the state's largest for-profit alternative certification providers.
Stoebe, a former Texas teacher of the year, testified about the importance of having properly trained teachers in classrooms that serve some of our most vulnerable populations. She urged the legislature not to roll back improvements made in rules by the State Board for Educator Certification this year to impose higher standards for educator preparation programs. ATPE also joined with a number of other educator groups in submitting a written
statement in joint opposition to SB 1278
.
Click here
to watch video of the hearing (and view Stoebe's testimony beginning at 1:26:11 on the archived video file). Also, view more details on the hearing in ATPE Lobbyist Mark Wiggins's blog post
here
.
UPDATE
: Just this afternoon, the House Public Education Committee held a formal meeting to take votes on some of the bills heard earlier this week. The committee voted
against
sending SB 1278 to the full House. Those voting against the bill were the committee's vice-chairman, Rep. Diego Bernal, (D-San Antonio), plus Reps. Joe Deshotel (D-Beaumont), Ken King (R-Canadian), Linda Koop (R-Dallas), and Morgan Meyer (R-Dallas). Chairman Huberty voted for SB 1278, along with Reps. Dwayne Bohac (R-Houston), Lance Gooden (R-Terrell), and Gary VanDeaver (R-New Boston).
The committee also voted down a trio of charter school bills:
SB 1061
,
SB 1838
, and
SB 1883
, plus
SB 1886
that would have created an Inspector General's office within the Texas Education Agency.
Bills advanced by the committee today were Senate Bills 801, 825, 1177, 1553 (committee substitute), 1659, 2084, and 2141.  
---
06/02/2023
The HB 100 voucher scheme dies at the end of regular session, plus a special session and the TEA takeover of Houston ISD begin.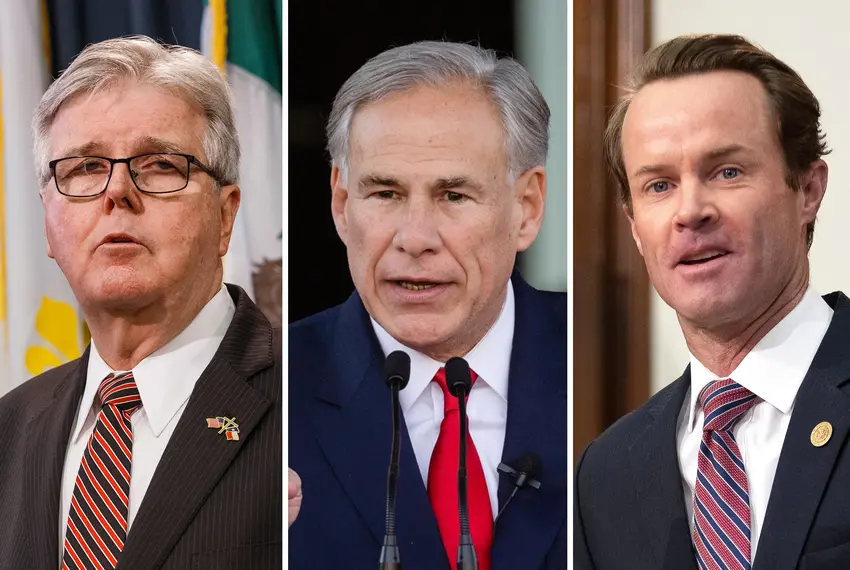 06/01/2023
Always happy to castigate the Texas House, Patrick breaks form to criticize the governor as misinformed and unsympathetic toward homeowners.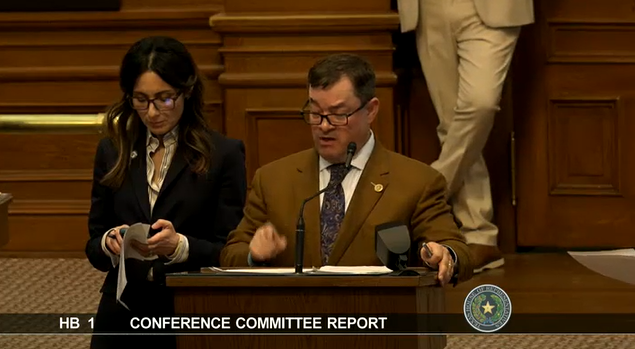 School Finance, Retirement | TRS | Social Security, Texas Legislature, Privatization | Vouchers, Educator Compensation | Benefits
05/30/2023
HB 100 was a casualty of a breakdown in communications between the House and Senate as the regular session drew to a close.