House Public Education advances Senate companion bills

Teach the Vote
Date Posted: 5/08/2017 | Author: Mark Wiggins
The House Public Education Committee met during a noon recess Monday to vote on a pair of House bills and several Senate bills that are identical to House bills the committee has already passed. The committee unanimously approved the following:
Monday is the final deadline for House committees to report House bills, which means any House bills that remain pending after Monday are procedurally dead. The committee is scheduled to meet 8:00 a.m. Tuesday to hear testimony on five Senate bills.
12/02/2022
It's December! As ATPE gears up to fight for public education in the Texas legislative session starting next month, we're also pushing Congress to pass an important bill before its session ends.
Retirement | TRS | Social Security, Congress | Federal
12/02/2022
ATPE and retiree groups are urging Congressional leaders to complete negotiations by the end of 2022 on a deal to fix the Windfall Elimination Provision.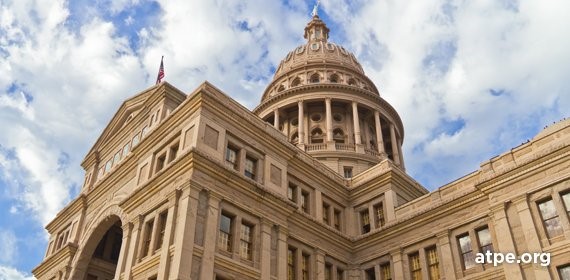 School Finance, Educator Preparation | Certification, Texas Legislature, Curriculum | Instruction, Privatization | Vouchers
12/01/2022
The Texas Commission on Virtual Education met Wednesday to discuss a draft of the commission's findings and recommendations for the 2023 legislative session.