85th Texas Legislature adjourns sine die

Teach the Vote
Date Posted: 5/29/2017 | Author: Jennifer Mitchell, CAE
Today the 85th Texas Legislature ended its 140-day regular session. While all legislative sessions provide the backdrop for intense political battles, this session seemed marked by more conflict than usual, especially among the leadership of the two chambers.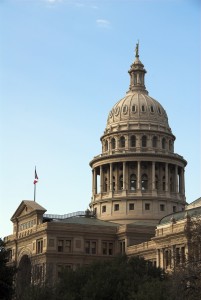 On education issues, the House chose to focus its energy on fixing the state's troubled school finance system and improving an unpopular accountability system. The Senate prioritized passing a private school voucher bill and legislation to regulate the use of school bathrooms by transgender individuals. In the end, only one of those four objectives made it beyond the finish line, with House Bill 22 becoming one of the very last bills approved this session and offering changes to the A-through-F accountability system.

The impasse between Lt. Gov. Dan Patrick and House Speaker Joe Straus spelled ultimate failure for some key sunset legislation to keep certain state agencies, including the Texas Medical Board, operational for two more years. That alone will necessitate the calling of a special session to keep our state's doctors in business. Gov. Greg Abbott has indicated that he will make an announcement later this week about a special session.

The governor and lieutenant governor both waited until the final week of the session to declare that providing property tax relief and passing a bathroom bill would be treated as two "must pass" items before the regular session ended. But both chambers finished their work today without achieving either objective. The Senate dealt with the two issues by passing high-profile bills earlier this spring. The House offered alternative proposals on each issue, which the Senate rejected. The governor is facing tremendous pressure from conservatives to add both of these issues to any call for a special session.

Lt. Gov. Patrick has already said that he will ask for many more of the Senate's conservative priorities, including private school vouchers, to be added to any call for a special session. It's unclear whether the governor will bow to that pressure and authorize a special session filled with hot-button ideological battles, or if he will direct lawmakers to focus only on legislation that is truly "must pass."

Of course, school finance reform is one of the most obvious ways to address concerns about soaring property taxes. That was the approach taken by the House this session when it proposed a comprehensive rewrite of the state's system for funding our public schools in legislation spearheaded by House Public Education Committee Chairman Dan Huberty. But the Senate largely refused to negotiate on the school finance bill, taking a hard-line stance in favor of vouchers. It is certainly possible that lawmakers will have another chance to discuss the complex issue of school funding in the near future.

Of the bills that did pass during the regular legislative session that ended today, HB 22 and another measure to keep the healthcare program for retired educators afloat for a couple more years are among few standouts for public education. Lawmakers also agreed to allow Individual Graduation Committees to exist for two more years, helping students graduate who otherwise would not. ATPE and other pro-public education groups successfully stopped all voucher legislation and the anti-educator bills to do away with payroll deduction for professional membership dues. The remainder of the bills that passed offer a mixed bag for public education.

Stay tuned to Teach the Vote this week for complete analysis from the ATPE lobby team on the entire legislative session and its anticipated impacts on public education. We will also bring you any news about special session plans when they are announced.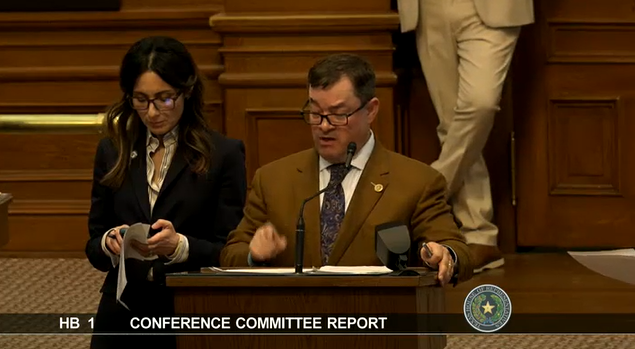 School Finance, Retirement | TRS | Social Security, Texas Legislature, Privatization | Vouchers, Educator Compensation | Benefits
05/30/2023
HB 100 was a casualty of a breakdown in communications between the House and Senate as the regular session drew to a close.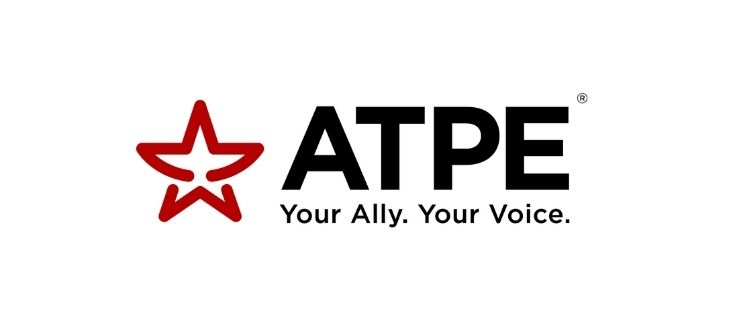 School Finance, Texas Legislature, Privatization | Vouchers, Educator Compensation | Benefits
05/28/2023
ATPE thanks legislators who stood strong with public education students and educators during the 2023 regular legislative session.
School Finance, Retirement | TRS | Social Security, Texas Legislature, Educator Rights, Curriculum | Instruction, Privatization | Vouchers, School Safety, Educator Compensation | Benefits
05/26/2023
Vouchers are still a threat and the attorney general faces impeachment in the final days of the 88th Legislature.