Subcommittee resumes teacher misconduct discussion

Teach the Vote
Date Posted: 3/27/2017 | Author: Mark Wiggins
The House Public Education Subcommittee on Educator Quality met Monday to take up another round of legislation primarily related to inappropriate relationships between educators and students.
Before addressing the teacher misconduct bills, the committee began the hearing with HB 2209 by state Rep. Mary González (D-El Paso). HB 2209 would incorporate "universal design for learning" into the required training for all classroom teachers. It would require additional continuing education and require SBEC to add training in disabilities to the requirements for educator preparation programs (EPPs). The fiscal note assumes TEA would need to hire two additional employees to carry out the bill's requirements at a cost of $322,000 through 2019.
HB 1918 by state Rep. Ryan Guillen (D-Rio Grande City) would create a grant program to provide online professional development courses for new teachers, those teaching out of their certification or those teaching at underperforming schools. According to the fiscal note, 500 teachers would be eligible to participate, and the program would cost the state $8.7 million over the next years. The bill would be funded by $6 million in Rider 41 through Article III of the state budget.
HB 1403 by state Rep. Jason Isaac (R-Dripping Springs) would expand the criminal offense of inappropriate relationship between an educator and a student. Under current law, a person commits a felony if they engage in sexual relations with a student at the same school or with a student they know attends school in the same district in which they teach. HB 1403 would make it a felony for any teacher to engage in sexual relations with anyone they know to be a primary or secondary school student, regardless of where they go to school.
HB 1799 by state Rep. Tony Dale (R-Cedar Park) would create a registry for teachers who have been involved in inappropriate relationships with students or those who have been deemed ineligible to teach as a result of their criminal history. The State Board for Educator Certification (SBEC) already maintains this information, but Dale noted it's not readily available to private schools or schools outside of Texas. HB 1799 aims to address this by creating a registry of ineligible teachers open to all appropriate employers. Each school would be required to consult the registry before making a new hire and report misconduct information to the registry. The registry would be administered by the Texas Education Agency (TEA), and according to the fiscal note, would cost $1.2 million the first year and $515,000 per year afterward for four additional TEA employees.
HB 3769
by subcommittee Chairman Ken King (R-Canadian) is the companion to
SB 7
, which ATPE
testified in support of
during Senate hearings earlier this month. Both were heard in the subcommittee on Monday, and ATPE continues to support them. Committee members raised a handful of questions regarding the legislation. Chairman King suggested to state Rep. Alma Allen (D-Houston) that he would be open to providing clearer language that would subject administrators who fail to meet reporting requirements to criminal charges. Rep. Allen also suggested reporting timelines should be measured in business days, as opposed to calendar days, and argued that pension revocation -- as discussed in the Senate -- amounted to "overkill." SB 7 was amended to remove language holding administrators who "should have known" about misconduct liable. "I'm going to make this a better bill before we vote on it," King assured the committee. All bills were left pending.
School Finance, Educator Preparation | Certification, Retirement | TRS | Social Security, Texas Legislature, Curriculum | Instruction, Privatization | Vouchers, School Safety, Educator Compensation | Benefits
03/24/2023
ATPE testifies against vouchers at marathon Senate Education Committee hearing, plus House committees hear bills on student restraint, curriculum, pre-k certification, and more.
03/23/2023
The Texas Senate Education Committee heard overwhelming opposition to school vouchers in a marathon hearing Wednesday, March 23.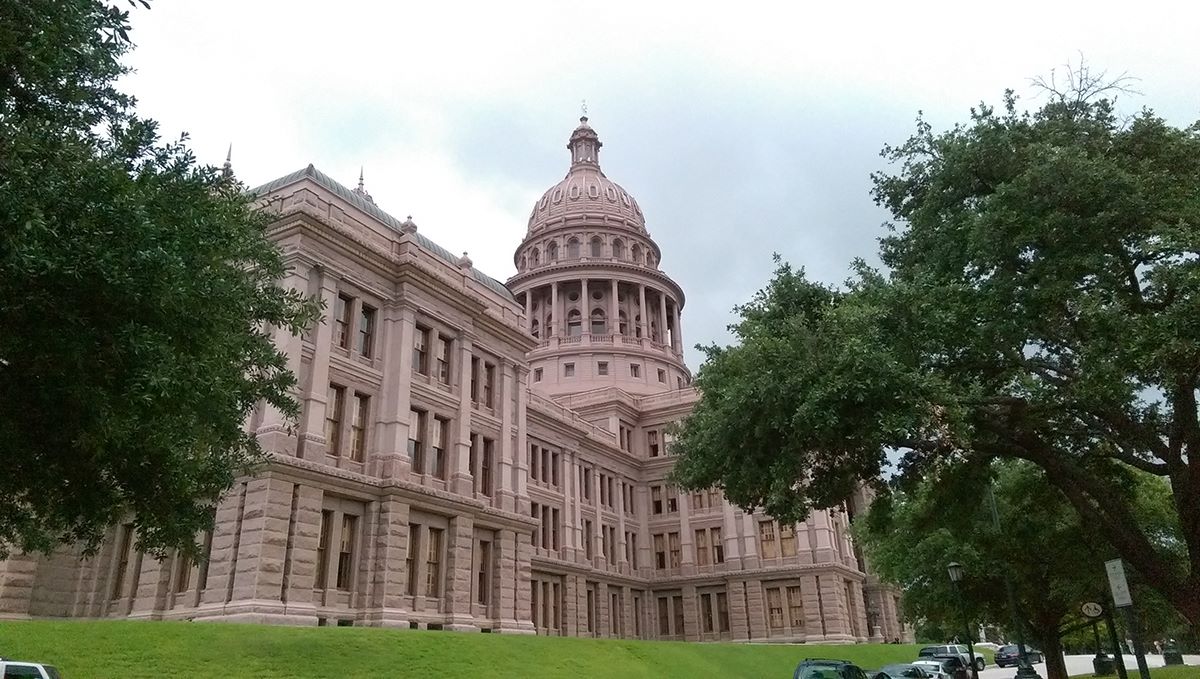 Educator Preparation | Certification, Texas Legislature, Curriculum | Instruction, Privatization | Vouchers, School Safety, Testing | Accountability
03/23/2023
The pace at the Capitol noticeably increased this week, including in the House Public Education Committee where ATPE testified on several bills.