A-F fix takes center stage in House Public Education

Teach the Vote
Date Posted: 3/22/2017 | Author: Mark Wiggins
The House Public Education Committee met Tuesday to consider more than two dozen bills. Chairman Dan Huberty (R-Houston) began the hearing with more discussion of House Bill (HB) 21, House leadership's priority school finance bill that would add $1.6 billion to the public school system. Huberty announced that the much-anticipated committee substitute should be posted this week.

The committee heard extensive testimony over the last two weeks regarding how to structure $200 million allocated for hardship grants to ease the burden primarily on schools facing the expiration of Additional State Aid for Tax Reduction (ASATR) funding. Huberty indicated $125 million would be allocated the first year, and $75 million the second year. State Rep. Ken King (R-Canadian), who chairs the subcommittee on Educator Quality, explained districts taxing at the max level will get larger prorated grants under the program. Grants could be no larger than the actual amount of the lost ASATR funding, or exceed ten percent of the overall grant.

Huberty added that House budget writers have identified $250 million of additional funds to bring the overall price tag of HB 21 to $1.9 billion. The chairman suggested those funds could be focused toward CTE, computer technology and bilingual education.

Huberty concluded by stating his intention to finalize committee substitute language this week and hold a vote on the bill next week. ATPE continues to support HB 21 as an important step toward larger reform of the school finance system.

HB 1776 by state Rep. Trent Ashby (R-Lufkin), who chairs the House Appropriations Subcommittee that oversees public education funding, would replace the U.S. history end-of-course assessment with the same civics test administered to those applying for U.S. citizenship and allow students to take the test at any time, beginning in grade nine. Ashby argued the current U.S. history end-of-course exam is overly burdensome both for students and teachers. According to the fiscal note, the change would save an estimated $2 million through the biennium ending in August 2019.

HB 22 is Chairman Huberty's answer to addressing some of the unintended consequences of the "A through F" accountability system. In short, the legislation would collapse the number of domains from five to three and eliminate the overall letter grade for schools and districts. The bill would also add a wide variety of additional performance indicators intended to decrease the reliance on standardized test data, and draw distinctions between "D" and "F" ratings – with particular regard to the accompanying accountability triggers.

Calling the system "flawed," Huberty suggested HB 22 would move the emphasis away from standardized tests and factors influenced heavily by economic disparities. The bill is the product of collaboration between committee members, Texas Education Agency (TEA) Commissioner Mike Morath and school administrators. The fiscal note estimates HB 22 would cost $4.5 million over the next biennium, and $3.5 million the following biennium. The legislation would further delay implementation by another school year.

Commissioner Morath told the committee that the legislation fixes "unintended mathematical consequences," and said the additional time is needed to model changes and write new rules. Alief ISD Superintendent H.D. Chambers testified that letter grades fail to adequately capture performance, and were never intended to be part of the five-domain accountability system created by the 84th Texas Legislature.

Responding to concern raised by state Rep. Dwayne Bohac (R-Houston) over the elimination of the overall grade, Huberty said "A through F" came with numerous problems. The scheme replaces the current pass/fail accountability system, under which 94 percent of schools are listed as meeting performance expectations. Under "A through F," many schools and districts received poor grades despite being recognized by the state for outstanding performance during the same year.

"I'm tired of listening to rhetoric about our failing schools," said Huberty, who suggested lawmakers should focus instead on finding and fixing issues leading to problems. State Rep. Alma Allen (D-Houston) agreed "A through F" doesn't provide a "true picture" of what's happening within public schools and local communities, and praised the bill as an important step toward improvement.

ATPE lobbyist Monty Exter testified in support of HB 22, pointing out that several states have recently repealed "A through F" systems over the same concerns. While grateful for the inclusion of a teacher quality component, ATPE advocated for ensuring value-added metrics (VAM) are not used for teacher quality measurement. ATPE also advocated for a statutory requirement that the commissioner include a panel of stakeholders, including parents and campus-level educators, in the rulemaking and implementation process. Additionally, ATPE advocated for adding a layer of simplistic language that is more descriptive than a single letter, and which would let parents know what each rating is telling them about their particular school.

Acknowledging the need to fix the shortcomings of "A through F," Huberty told the committee, "We cannot go home without getting this done." The chairman encouraged interested parties to continue to engage on HB 22, with a goal of finalizing a committee substitute before next week's hearing.

HB 1336 by state Rep. Jeff Leach (R-Plano) would require school districts to include in their annual financial management reports the costs associated with administering assessments required by state law. Leach pointed out policymakers don't know how much the state is asking local districts to spend indirectly in order to administer tests. ATPE supports this bill.

HB 145 by state Rep. Harold Dutton (D-Houston) would require any district with a student enrollment that includes more than 1,000 African-American males to use only the academic achievement differentials among African-American males for accountability purposes under the first domain of "A through F." Supporters of HB 145 argue that empirical methods should be used to assess the differences in achievement for African-American males as a demographic group, with the goal of closing performance gaps and ending the reliance on anecdotal information. The fiscal note anticipates a cost of $273,000 the first year and $257,000 each subsequent year for the employment of two additional TEA positions to track the data.

HB 61 by state Rep. Ryan Guillen (D-Rio Grande City) would include metrics regarding the academic performance of students formerly receiving special education services on the list of performance indicators utilized by the "A through F" public school accountability system. Guillen argued the bill would give districts an incentive to encourage special education students to advance.

HB 79 by Rep. Guillen would eliminate the cap the percentage of special education students who take alternative assessments, as opposed to standard assessments. The bill would further prohibit using the percentage of special education students who take alternative assessments for performance, compliance or accountability purposes. ATPE supports this bill.

HB 1500 by state Rep. Helen Giddings (D-DeSoto) would add the percentage of students who earn an associate degree to the list of performance indicators under "A through F." ATPE supports this bill.

HB 1057 by state Rep. Senfronia Thompson (D-Houston) would add pre-AP and pre-IB participation to the performance indicators under the "A through F" system, along with the percentage of student who have received credit by examination, the percentage of students who have been promoted over their grade level and the percentage who received a diploma in three years or less. ATPE supports this bill.

HB 1174 by state Rep. Gina Hinojosa (D-Austin) would add the percentage of students who have successfully completed on "OnRamps" dual enrollment course to the list of performance indicators under the "A through F" accountability system. ATPE supports this bill.

HB 988 and HB 989 by state Rep. Mary González (D-El Paso) would create a pilot program to develop a portfolio method to assess student performance. HB 988 would create a program for grades three through eight and HB 989 would create a program for high school students. González explained balancing standardized test results with holistic measures would yield a much more useful and accurate picture of student performance. ATPE supports both of these bills.  

HB 1650 by state Rep. Craig Goldman (R-Fort Worth) would allow a student who passes a dual credit course on U.S. history to skip the U.S. history end-of-course exam. ATPE supports this bill.

 HB 795 by state Rep. Jarvis Johnson (D-Houston) would require a committee appointed by the education commissioner to review any challenge to academic or financial accountability ratings raised by a school district or charter school, regardless of the issue. A successful challenge raised under this legislation would allow charter schools facing charter revocation due to unacceptable academic or financial accountability ratings to stop the clock on the proceedings under the current "three strikes" law.

HB 1993 by state Rep. Rodney Anderson (R-Grand Prairie) would require the education commissioner to adopt procedures to identify nationally recognized, norm-referenced assessment instruments as additional alternative assessment instruments that may be used to evaluate student achievement under "A through F." The bill would further require the commissioner to apply for federal waivers to allow for multiple instruments for assessing students in the same grade. According to the fiscal note, HB 1993 would cost the state an additional $1.6 million per year.

HB 3607 by Rep. King would eliminate end-of-course exams for high school students. It would also require the commissioner to identify a procedure for districts to select the Texas Success Initiative (TSI) or a nationally recognized norm-referenced exam, such as the SAT or ACT, as the assessment instrument to be administered to students in grade 11. According to the fiscal note, HB 3607 would save the state $2.5 million per year.

ATPE lobbyist Monty Exter testified neutrally on the bill. Acknowledging the laudable goal of reducing high-stakes testing, Exter noted that norm-referenced tests are not appropriate for accountability purposes because they are designed so that results will fall along a bell curve. ATPE warned against allowing districts to use multiple assessment instruments. Currently, the only benefit of a statewide testing system is data comparability, which is lost when districts use different tests. ATPE also advocated for educators to have a stronger role helping vet out test deficiencies at the agency level.

HB 1731 by Rep. King (R-Canadian) would exclude students who leave a residential treatment facility and fail to enroll in a nearby school from the calculation of those schools' dropout rates, provided those students would not otherwise be enrolled there. ATPE supports this bill.

HB 515 by state Rep. Gary VanDeaver (R-New Boston) would eliminate writing and social studies assessments and require only end-of-course assessments in reading, math and science as required by federal law under the Every Student Succeeds Act (ESSA). The writing assessment has long been criticized, and VanDeaver argued HB 515 could help reduce overtesting. Agency staff suggested that eliminating writing assessments could run afoul of the U.S. Department of Education's interpretation of federal guidelines, which could potentially result in a financial penalty. Staff suggested the conflict might be ameliorated by removing writing from the state's English Language Arts and Reading (ELAR) guidelines. The fiscal note estimates HB 515 would save the state $23 million through the next biennium. ATPE supports this bill.

HB 2263 by state Rep. Lance Gooden (R-Terrell) would no longer require campus intervention teams to continue to work with "improvement required" campuses until two years after performance standards are met. Agency staff testified that the process was "resource intensive, without providing much feedback." Staff suggested that resources may be better spent at the front end of the intervention process, and districts would be able to determine whether additional help is needed to keep campuses from regressing.

HB 3828 by Chairman Huberty would adjust the triggers for commissioner action for failing schools to include those "rated unacceptable" and confine criteria to the "school progress" domain of the "A through F" system. The bill would modify the commissioner's power to oversee turnaround plans and curtail the commissioner's power to manage failing districts and require district workshops. Importantly, the bill requires a written turnaround plan with the agency and clear guidelines for implementation. After listening to public testimony, Huberty committed to work on a committee substitute for future consideration.

HB 789 by state Rep. Morgan Meyer (R-Dallas) would allow Highland Park ISD to modify the cut score for an examination for acceleration, placing the limit at 90 percent, rather than 80 percent. Meyer explained that some students who passed with an 80 percent score struggled after advancing.

HB 546 by state Rep. Joe Deshotel (D-Beaumont) would also limit state-required assessment instruments to assessments required by federal law. The fiscal note estimates a $2.9 million savings over the biennium. Noting that the language of HB 546 is wholly contained within HB 515 by Rep. VanDeaver, Rep. Deshotel pulled his bill from consideration in favor of supporting HB 515. ATPE supports this bill.

HB 657 by Vice-chair Diego Bernal (D-San Antonio) would allow the Admission, Review and Dismissal (ARC) committee of a student who participates in special education to promote a special education student to the next grade level after failing an assessment just once, provided that the committee determines the student has made significant progress in the measurable academic goals contained in the student's individualized education program. Bernal explained that the passing rate for special education students on state assessments is roughly 30 percent, and scores usually do not improve after the third administration. Rather than subjecting students to multiple unnecessary examinations, Bernal argued parents and educators should be allowed flexibility. ATPE supports this bill.

HB 3104 by Rep. VanDeaver would require the TEA to adopt or develop exams in English Language Arts (ELA) for grades four and seven and at the end of English I and English II, instead of writing. The bill's committee substitute would create a one-year pilot program to allow districts and charter schools to choose their own assessment instruments for writing and required to report their results. The fiscal note anticipates HB 3104 would save the state $7.5 million each year.

After listening to testimony on HB 3104, Chairman Huberty briefly paused to read a message from his son's English teacher pointing out that the STAAR end-of-course assessment is approaching next week. The teacher reported students are stressed, even with her words of encouragement. Regardless of the test results, the teacher said, she's proud at work they've done. "The teachers are trying, but we're not arming them with the ability to do their jobs," Huberty concluded.

HB 3075 by Chairman Huberty would exclude students detained in a juvenile detention facility and educated by a public charter school from the computation of dropout and completion rates for charter school accountability purposes. Huberty explained public schools are already exempt, and HB 3075 would allow the same rule to apply to charters.

All of the above bills were left pending. The committee voted out a number of previously heard bills during a break in Tuesday's testimony. Members unanimously approved the following:
HB 1645, which would allow students to get a varsity letter for participating in the Special Olympics.
HB 728, which would create an advanced computer science course to satisfy the third math or science credit.
HB 367, which would allow schools to assign a nonprofit to distribute leftover food to hungry students.
HB 878, which would allow districts to extend depository contracts for three additional two year terms as opposed to two, and to modify the contract for any extension.
HB 1270, which would allow excused absences for students to visit a military recruiting facility in the same way they are currently allowed to visit a college or university.
HB 264, which would update the information and public outreach materials for HB 5 passed by the 83rd Texas Legislature and extend the time period required for reporting.
HB 136, which would add CTE and workforce training to the mission of public education.
HB 357, which would allow the children of first responders eligible for Star of Texas awards to receive free prekindergarten services.
Those bills will next head to the Calendars Committee to await a date for consideration before the full Texas House of Representatives.
Before adjourning, Huberty referred the following bills to the Subcommittee on Educator Quality: HB 1799, HB 1869, HB 1918, HB 2209, HB 3769 and SB 7. Huberty reiterated his intent to vote on a substitute for HB 21 next week. The next meeting will feature a variety of bills, including more legislation affecting charter schools.
School Finance, Texas Legislature, Curriculum | Instruction, TEA | Commissioner | SBOE, Privatization | Vouchers
02/03/2023
The SBOE squeezed a four-day meeting into two, and most legislative activity was canceled this week due to a winter storm. Read more from ATPE Governmental Relations.
Texas Legislature, TEA | Commissioner | SBOE, Privatization | Vouchers, Deregulation | Charter Schools
02/03/2023
Texas Gov. Greg Abbott swore in six new members at the State Board of Education's February 2023 meeting.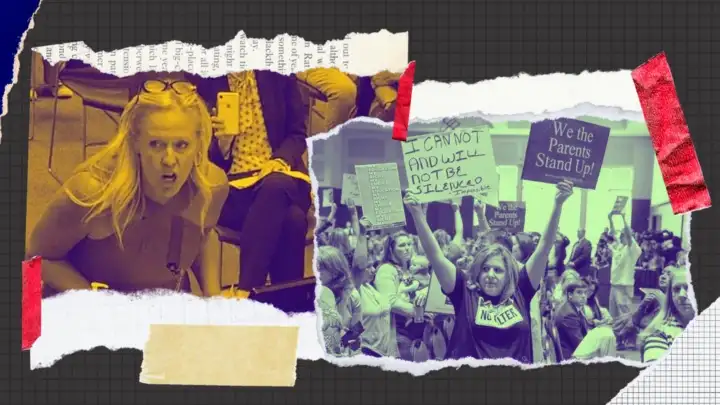 Privatization | Vouchers
02/01/2023
"The public good? Sounds like Marxism." Read more from guest writer Joel Nihlean.