Both chambers release versions of proposed Texas budget

Teach the Vote
Date Posted: 1/18/2017 | Author: Monty Exter
Lt. Gov. Dan Patrick confirmed yesterday that Senator Jane Nelson (R - Flower Mound) will continue to serve as the chair of the Senate Finance Committee for the 85th legislative session. Upon her reappointment, Sen. Nelson filed the Senate's budget bill, Senate Bill 1.  SB 1 spends $103.6 billion in state revenue over the next two years, which is $1.3 billion less than the Comptroller's 2018 and 2019 revenue projection. The Senate issued a press release highlighting the fact that the budget includes "$2.65 billion to cover enrollment growth in public schools and $32 million more for high-quality pre-k programs." This is $86 million less than the additional $118 million that would be needed to extend current pre-k funding to cover both years of the upcoming biennium.
As filed, SB 1 represents a continuation of current school funding formulas. However, according to the Senate press release, Nelson calls  "making sure the school finance system better meets the needs of students" a critical decision to be made by lawmakers this session. Other specific items outlined in the budget per the SB 1 press release include:
$1 billion to address state hospital and mental health facility needs;
$63 million to clear the waitlist for community mental health services;
$20 million for a program to help veterans dealing with PTSD or other mental health issues;
$260 million to improve Child Protective Services;
$25 million for high caliber bulletproof vests for Texas law enforcement officers;
$800 million for border security measures approved last session; and
A 1.5 percent across-the-board spending reduction for all expenditures not related to public education.
The Senate press release on SB 1 can be found
here
. On the House side, Speaker Joe Straus has not yet named which representative will replace former Rep. John Otto (R - Dayton) as the new chairman of the House Appropriations Committee. Otto did not seek re-election in 2016. Still, the House did release its version of a plan for the base budget yesterday, too. The Speaker's press release touts the House budget plan as one that "puts additional resources into public education, child protection and mental health while increasing state spending by less than 1 percent." The House budget proposal:
Funds enrollment growth of about 165,000 students over the next two years;
Includes an additional $1.5 billion for public education that is contingent upon the passage of legislation that reduces recapture and improves equity in the school finance system; and
Includes $108.9 billion in general revenue.
The Speaker's press release can be found
here
.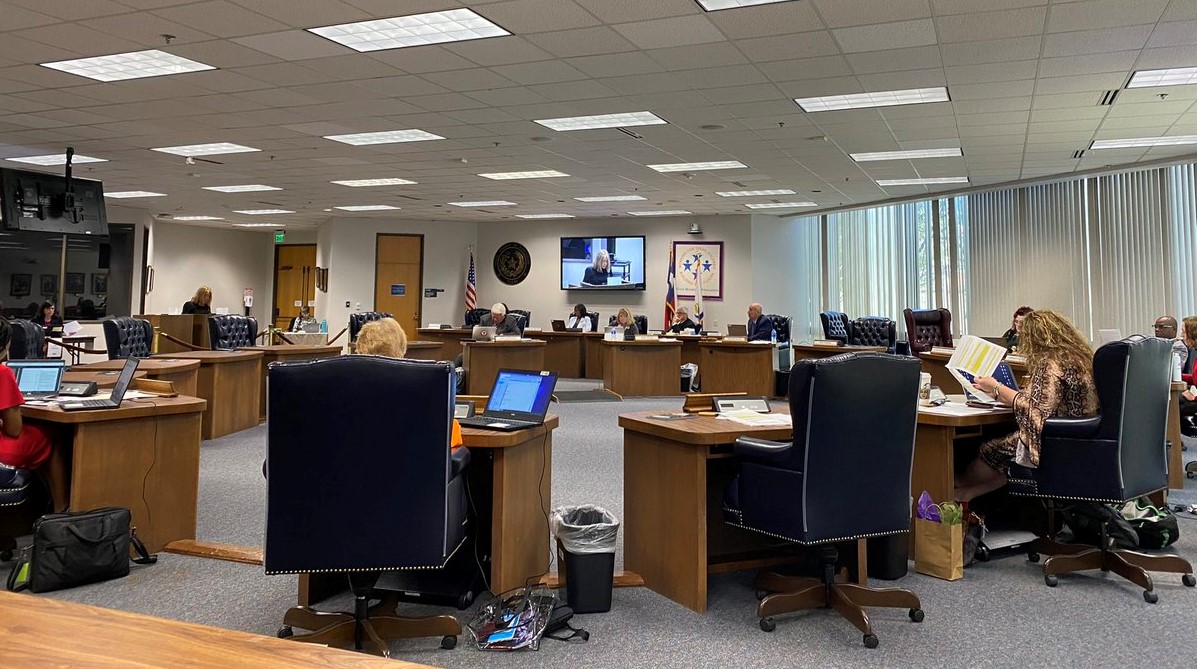 Texas Legislature, Curriculum | Instruction, TEA | Commissioner | SBOE
09/26/2022
The State Board of Education voted Monday, Sept. 26, 2022, to advance a pared down revision of the curriculum standards to comply with new legislative requirements.
Educator Preparation | Certification, Retirement | TRS | Social Security, Texas Legislature, Congress | Federal, Elections, Curriculum | Instruction
09/23/2022
The ATPE Governmental Relations team recaps the past week's education news, legislative and election updates, and regulatory developments.
Educator Preparation | Certification, Texas Legislature, Curriculum | Instruction, Educator Compensation | Benefits
09/22/2022
ATPE shared educator preparation recommendations during invited testimony before the House Committees on Public Education and Higher Education, Sept. 20, 2022.