Teach the Vote's Week in Review: Dec. 8, 2017

Teach the Vote
Congress | Federal Elections
Date Posted: 12/08/2017 | Author: Jennifer Mitchell, CAE
It's a snowy edition of today's education news wrap-up from ATPE Governmental Relations:
---
The State Board for Educator Certification (SBEC) is meeting today in Austin. ATPE Lobbyist Kate Kuhlmann is attending and testifying at today's meeting, which had a delayed start on account of the overnight snowfall and concerns about road conditions in central Texas. The board today gave final approval of educator disciplinary rule changes implementing Senate Bill 7 as passed by the Texas Legislature earlier this year to address teacher misconduct. Also approved were standards tied to a new early childhood teaching certificate and a preliminary rule revision to clarify the continuing professional education requirements for teachers renewing their certificates. SBEC declined to act today on one board member's request to consider loosening requirements for individuals to become certified as superintendents. ATPE and other educator groups testified in opposition to diluting the superintendent certification standards. Stay tuned to Teach the Vote on Monday for a more detailed summary of today's SBEC meeting from Kuhlmann.
---
Voters participating in the Texas Republican Party primary in March 2018 will be asked to share their views about private school vouchers. ATPE Lobbyist Mark Wiggins has a look at 11 non-binding propositions approved by state GOP party leaders for placement on the March ballot. They include questions about property taxes and revenue caps, along with a proposed statement of support for funding vouchers for private or home schooling "without government constraints or intrusion." Read more in the blog post here.
---
In case you missed it, ATPE has provided input to Texas's congressional delegation on tax reform proposals still pending in Washington, DC this week. Read more about the proposals put forth by the U.S. House and Senate respectively and how they could impact educators in this blog post from ATPE Lobbyist Kate Kuhlmann.
---
Monday, Dec. 11, is the deadline for candidates to file for inclusion on the ballot in one of the state's primary elections on March 6. ATPE will be updating our TeachtheVote.org website to include any newly filed candidates once the filing period closes. All candidates running for Governor, Lieutenant Governor, State House, State Senate, or State Board of Education (SBOE) are invited to participate in ATPE's candidate survey and have their responses and additional information featured in individual candidate profiles on the website. Candidates must provide ATPE with a campaign email address in order to participate in the survey. Several candidates have already taken our survey and shared their views on public education issues with voters. We look forward to receiving additional responses as the election nears and hope you'll check out and share our election resources on TeachtheVote.org.  
---
Educator Preparation | Certification, Retirement | TRS | Social Security, Texas Legislature, Congress | Federal, Elections, Curriculum | Instruction
09/23/2022
The ATPE Governmental Relations team recaps the past week's education news, legislative and election updates, and regulatory developments.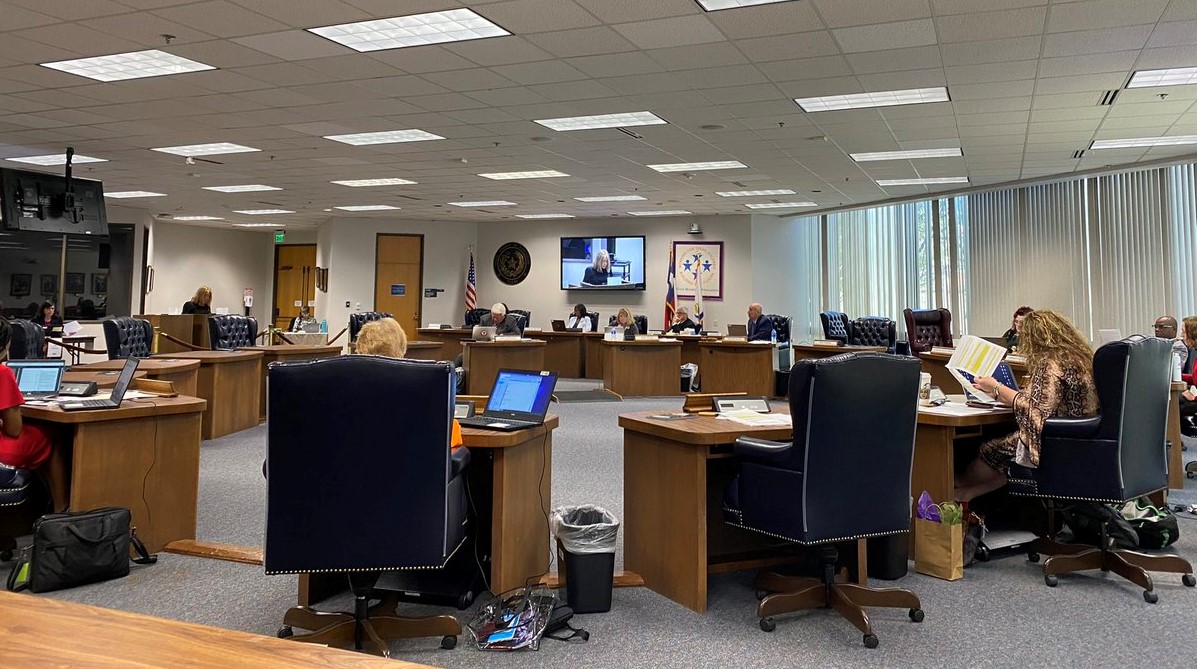 Texas Legislature, Curriculum | Instruction, TEA | Commissioner | SBOE
09/26/2022
The State Board of Education voted Monday, Sept. 26, 2022, to advance a pared down revision of the curriculum standards to comply with new legislative requirements.
Educator Preparation | Certification, Texas Legislature, Curriculum | Instruction, Educator Compensation | Benefits
09/22/2022
ATPE shared educator preparation recommendations during invited testimony before the House Committees on Public Education and Higher Education, Sept. 20, 2022.