Republican primary voters will face voucher question

Teach the Vote
Elections Privatization | Vouchers
Date Posted: 12/08/2017 | Author: Mark Wiggins
Republican Party of Texas officials have placed a voucher question on the ballot that will go before GOP primary voters in 2018. The measure is among eleven ballot proposals announced this week by the 62-member State Republican Executive Committee (SREC) that will appear on the 2018 Republican primary ballot.
The question asks if "Texas families should be empowered to choose from public, private, charter, or homeschool options for their children's education, using tax credits or exemptions without government constraints or intrusion."
Despite several days of testimony during the 2017 legislative session by parents, teachers, and experts explaining the negative impacts of diverting taxpayer dollars from the public school system to subsidize unaccountable private institutions, SREC members chose to characterize vouchers as something that would empower families. This is language lifted from special interest groups aimed at defunding and privatizing constitutional public schools in Texas in order to make a profit.
In reality, vouchers would result in lower-income, rural families subsidizing the tuition paid by well-off parents to private, big-city academies. Vouchers would also force disabled students to surrender their federal rights under the Individuals with Disabilities Education Act (IDEA). By reducing the already scarce resources the state is constitutionally required to provide to Texas' 5.4 million school children, vouchers would hurt children and increase the upward pressure on local property taxes.
Furthermore, the ballot question admits that taxpayer dollars would be transferred to private businesses without any state accountability. While constitutional public schools face rigorous academic and financial accountability requirements, private schools do not. Public schools are required to hire well-trained and certified educators who pass multiple layers of background checks. Because taxpayer money is involved, public schools are required to be open and accountable to voters. They are required to accept all children, regardless of background, and provide them with resources guaranteed under state and federal law. None of these requirements apply to private schools.
"The SREC deliberated and delivered eleven propositions to place on our Primary ballot," Republican Party of Texas Chairman James Dickey said in a statement on the RPT website. "We look forward to hearing from our voters on these issues and to sharing the results with lawmakers. Whatever the results, we will continue working towards making our principles a reality."
Propositions that appear on party primary ballots in March are different from propositions that appear on the general election ballot in November in a number of ways. Unlike the propositions on the November ballot, the propositions on March primary ballots are nonbinding, which means they do not create laws. Instead, they act as a sort of opinion poll.
Another difference is that the language on party primary ballots is drafted by committees within each political party. These questions are not required to adhere to the same neutral language standards as questions that appear on the general election ballot. This sometimes results in voters being asked misleading questions, such as the voucher question stated above. Another example of this is when 2016 Republican primary voters were faced with a question regarding payroll deduction that mischaracterized the process and which was later used by politicians promoting legislation aimed at hurting teachers and educator associations.
ATPE members and their fellow educators, many of whom are loyal Republican voters, spoke loudly against attacks on educators during the 2017 legislative session. The State Republican Executive Committee did not place a payroll deduction question on the 2018 GOP primary ballot.
As a voter, you can help steer the Republican Party of Texas and members of the State Republican Executive Committee in the right direction by weighing in when you cast your primary vote.
Here is the full list of questions that will appear on the 2018 GOP primary ballot:
Texas should replace the property tax system with an appropriate consumption tax equivalent. Yes/No
No governmental entity should ever construct or fund construction of toll roads without voter approval. Yes/No
Republicans in the Texas House should select their Speaker nominee by secret ballot in a binding caucus without Democrat influence. Yes/No
Texas should require employers to screen new hires through the free E-Verify system to protect jobs for legal workers. Yes/No
Texas families should be empowered to choose from public, private, charter, or homeschool options for their children's education, using tax credits or exemptions without government constraints or intrusion. Yes/No
Texas should protect the privacy and safety of women and children in spaces such as bathrooms, locker rooms, and showers in all Texas schools and government buildings. Yes/No
I believe abortion should be abolished in Texas. Yes/No
Vote fraud should be a felony in Texas to help ensure fair elections. Yes/No
Texas demands that Congress completely repeal Obamacare. Yes/No
To slow the growth of property taxes, yearly revenue increases should be capped at 4%, with increases in excess of 4% requiring voter approval. Yes/No
Tax dollars should not be used to fund the building of stadiums for professional or semi-professional sports teams. Yes/No
School Finance, Retirement | TRS | Social Security, Texas Legislature, Congress | Federal, Elections, Curriculum | Instruction, TEA | Commissioner | SBOE, Privatization | Vouchers, Deregulation | Charter Schools
11/11/2022
Today's post from the ATPE lobby team features election results, loan forgiveness news, TRS resources, voucher updates, thanks to our veterans, kudos, and more.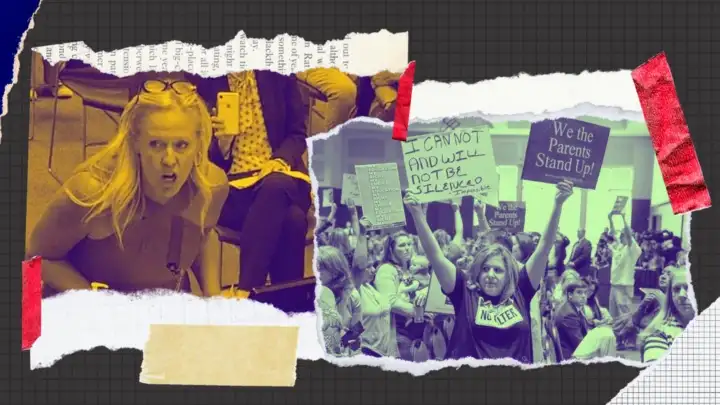 02/01/2023
The public good? Sounds like Marxism.
02/01/2023
Governor's support for this voucher scheme overlooks reality of sending taxpayer dollars out of the public school system.