Recapping school finance day in the Senate Education Committee

Teach the Vote
Date Posted: 4/19/2017
The Senate Education Committee met yesterday to hear a number of bills dealing with funding for public schools. Top of the agenda was Chairman Larry Taylor's (R-Friendswood) version of a bill to fix school finance, a bill that differs in approach from the House's school finance measure, which has already made it out of committee and is scheduled to be debated on the House floor this afternoon. Considerable attention has been paid to what the 85th Texas Legislature will do to fix the Texas school finance system since last year when the Texas Supreme Court determined that the system meets minimal constitutional standards but "is undeniably imperfect." The court called on the legislature to fix the "byzantine" school finance system for Texas students; SB 2145 is Chairman Taylor's attempt to do just that. The bill is one developed and promoted by the Equity Center, a research and advocacy organization that exclusively focuses on school finance issues. It would take a more simplistic approach to funding Texas public schools by eliminating the current layers of hold harmless provisions and funding mechanisms not based on educational costs, instead rolling funding through the basic allotment that is based on educational cost drivers. The Equity Center offers a more in depth explanation of the plan here. ATPE supported SB 2145, as well as SB 2144, which creates a commission to study school finance in depth over the interim. Another bill that garnered a lot of attention in yesterday's committee hearing was a bill by Sen. Lois Kolkhorst (R-Brenham), SB 419, which would extend ASATR funding for an additional six years. ASATR is targeted state school funding set to expire this year. At the same time the legislature required school districts to compress their tax rate in 2006, the state added targeted funding, known as ASATR, as a hold harmless provision to ensure districts and students weren't hurt by the tax cut. Fewer districts now rely on ASATR funding, but many still depend on it heavily. The testimony on SB 419 was mixed. Several districts explained why they need ASATR funding to continue operating, often referring to lost resources for hiring teachers. Others argued that the targeted funding reduces overall funding issued through the state funding formulas and that the continued need for ASATR by some districts is a reflection of issues with the overall funding system. ATPE understands both angles, and ATPE Lobbyist Monty Exter testified that while we may need a short term fix to continue ASATR for those who depend upon it, lawmakers also need to focus on an overall fix that reduces the need of ASATR funded districts. View the full agenda to see the list of bills heard in yesterday's Senate Education Committee hearing.
06/02/2023
The HB 100 voucher scheme dies at the end of regular session, plus a special session and the TEA takeover of Houston ISD begin.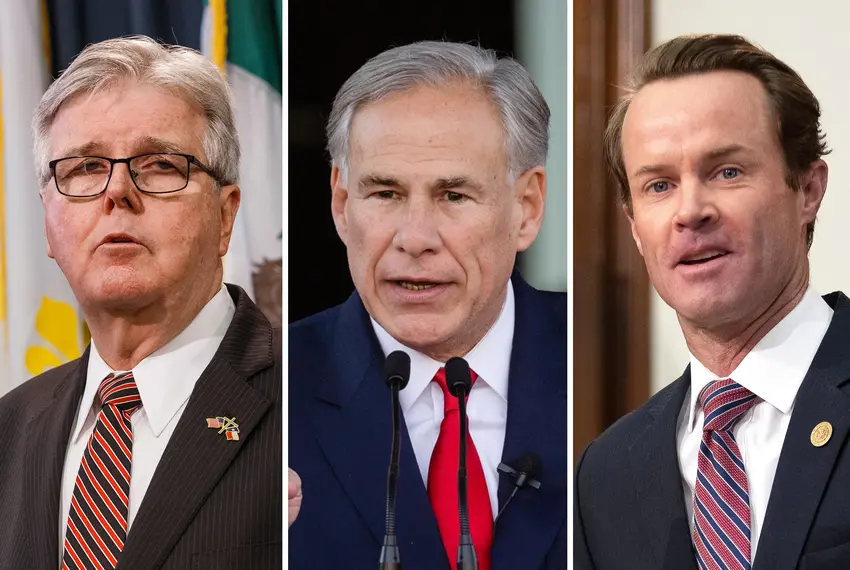 06/01/2023
Always happy to castigate the Texas House, Patrick breaks form to criticize the governor as misinformed and unsympathetic toward homeowners.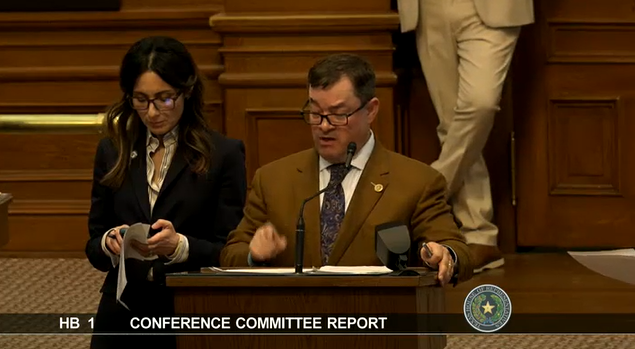 School Finance, Retirement | TRS | Social Security, Texas Legislature, Privatization | Vouchers, Educator Compensation | Benefits
05/30/2023
HB 100 was a casualty of a breakdown in communications between the House and Senate as the regular session drew to a close.