More on next week's Social Security hearing in Washington, how you can help

Teach the Vote
Date Posted: 3/17/2016 | Author: Jennifer Mitchell, CAE
On Tuesday, March 22, the U.S. House Ways and Means Subcommittee on Social Security will be discussing Social Security provisions that affect certain educators and other public sector employees. As we reported yesterday, the meeting will include consideration of H.R. 711, the Equal Treatment of Public Servants Act, filed by Congressman Kevin Brady (R-TX) to try to help public employees who are affected by current Social Security offsets. This is a very positive development for educators and others. What's the hearing about? Some educators have been employed in positions in which they paid into Social Security, making them eligible for a Social Security benefit upon requirement, but they also qualify for pension benefits through the state's Teacher Retirement System. These individuals are subject to what's known as the Windfall Elimination Provision (WEP), and it reduces the amount of Social Security benefits they may receive. Congressman Brady's H.R. 711 would get rid of the WEP and replace it with a formula that factors in a person's actual earnings and contributions to Social Security. It is the latest development in ongoing efforts to help Texas educators get relief from the unfair consequences of the WEP. ATPE has long supported these efforts and we're thankful that Congressman Brady, who now chairs the powerful House Ways and Means Committee, is making progress to secure passage of H.R. 711. Tuesday's hearing is a major step forward, and ATPE is looking forward to attending it and visiting with members of our delegation in Washington. How can you help?
Thirteen members of Texas's congressional delegation listed below have not yet pledged their support for H.R. 711. We encourage you to contact them and ask them to support this legislation that will help educators avoid being unfairly penalized and having their Social Security benefits reduced. Politely educate them on how the WEP affects you and let them know how much you would appreciate seeing your benefits increase through the passage of the Equal Treatment of Public Servants Act.
Rep. Jeb Hensarling (TX-5) - call 202-225-3484
Rep. Joe Barton (TX-6) - call 202-225-2002
Rep. Al Green (TX-9) - call 202-225-7508
Rep. Mac Thornberry (TX-13) - call 202-225-3706
Rep. Ruben Hinojosa Jr. (TX-15) - call 202-225-2531
Rep. Joaquin Castro (TX-20) - call 202-225-1915
Rep. Roger Williams (TX-25) - call 202-225-9896
Rep. Henry Cuellar (TX-28) - call 202-225-2640
Rep. Eddie Bernice Johnson (TX-30) - call 202-225-8885
Rep. John Carter (TX-31) - call 202-225-3864
Rep. Pete Sessions (TX-32) - call 202-225-2231
Rep. Marc Veasey (TX-33) - call 202-225-9897
Rep. Lloyd Doggett (TX-35) - call 202-225-4865
Where can you learn more about the WEP and other Social Security laws that might affect your retirement as an educator?
Please visit our
Social Security FAQs page on ATPE.org
to learn more about the laws that affect your eligibility for retirement and Social Security benefits. Read, for instance, answers to questions such as "Will my eligibility for a TRS pension prevent me from collecting Social Security benefits?" and "How does the Windfall Elimination Provision (WEP) work?"
Where can you learn more about the Equal Treatment of Public Servants Act?
Click here
to read an overview of H.R. 711, the actual text of the legislation, and letters of support from ATPE and other prominent organizations around the country.
Will Tuesday's hearing be live-streamed?
Yes! The subcommittee hearing will begin at 10 a.m. Eastern (9 a.m. Central) on Tuesday, March 22.
Click here
to watch the live broadcast on Tuesday morning. Also, stay tuned to Teach the Vote and
follow us on Twitter
next week for updates from Washington.
Related content:
Read
ATPE's press release
 about the upcoming hearing and what it means to Texas educators.
Texas Legislature
01/23/2023
Texas Lt. Gov. Dan Patrick (R) announced Senate committee assignments Monday for the 2023 legislative session.
01/20/2023
Texas state leaders were inaugurated this week and previewed their priorities for the legislative session now underway. Read more from the ATPE lobby team.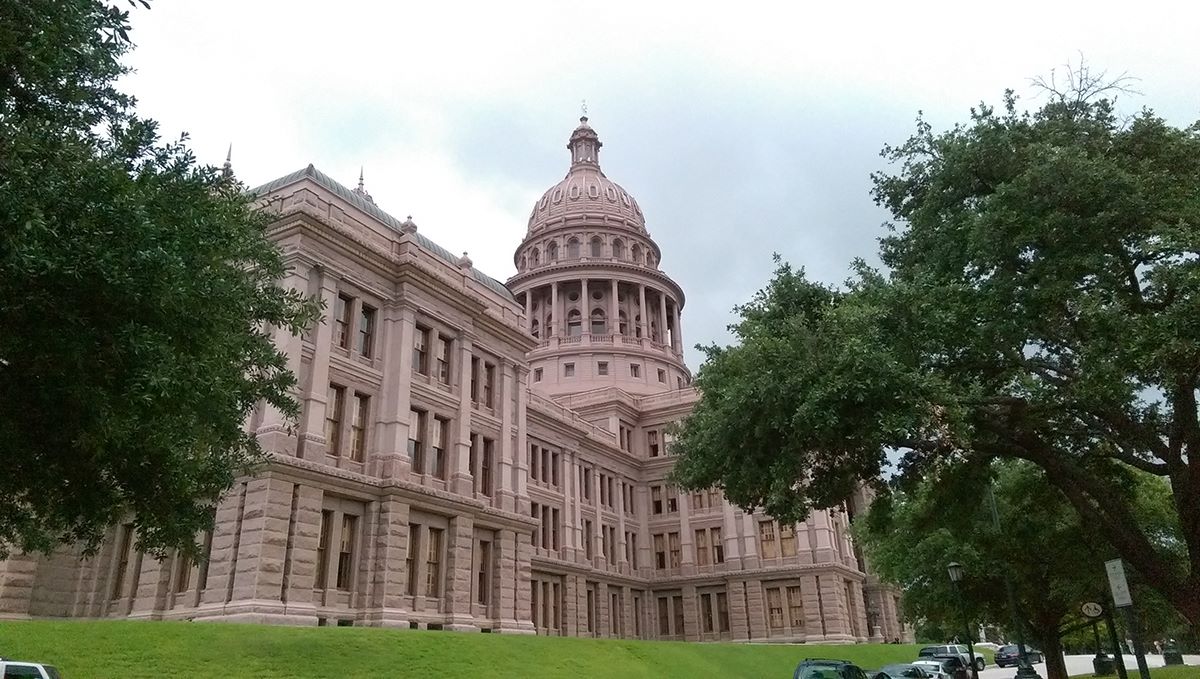 01/17/2023
Lt. Gov. Dan Patrick used the Jan. 17 event to announce he is "all in" with Gov. Greg Abbott on passing a voucher bill this session.